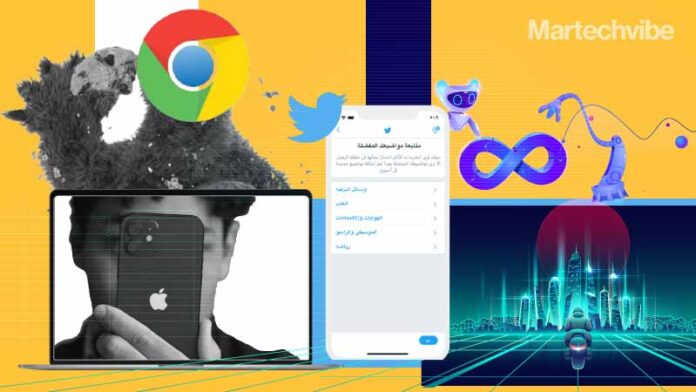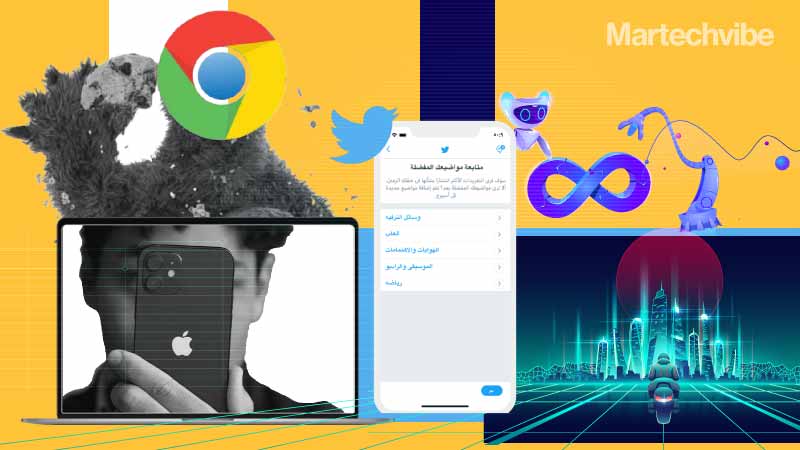 A final glance at the top news announcements that made headlines in 2021
Customer is the king. They remained at the top of the priority list across sectors, as businesses tried to get back in the game. Marketing trends such as digitisation, automation, social selling, first party data, hybrid models, and cloud adoption made headlines.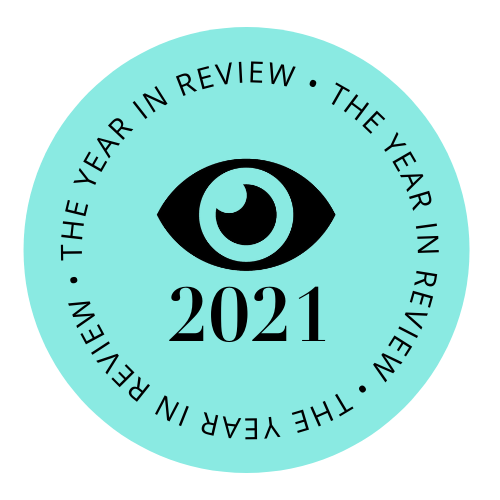 From privacy action and rapid digitisation to audio space indulgence and immersive experiences, it has been a good year, considering the rock bottom witnessed in the previous. Economic recovery is in full swing, and a few surprising announcements from industry giants left us both excited and nervous.
Check out our picks for the Top 20 news announcements of 2021.
Andy Jassy Replaced Jeff Bezos
Early February, Jeff Bezos announced that he would be stepping down as CEO of Amazon. He was replaced by Andy Jassy who was previously the CEO of Amazon Web Services (AWS). Jassy had been working at Amazon for 23 years, since the time he graduated from Harvard Business School in 1997. He was believed to be the logical successor after Bezos.

Unified ID 2.0 Made A Noise
Developed by The Trade Desk, Unified ID 2.0 (UID 2.0) is an open source network that serves as a hashed email-based alternative to third-party cookies. While brands such as Oracle, Magnite and Snowflake signed up, several major publishers, including The New York Times denied participation in any identity technologies, including UID 2.0.
Google Introduced FloC (Federated Learning of Cohorts)
Google felt the need to formulate advertising solutions to prevent ad platforms from developing more insidious ways of tracking, but which will help publishers and advertisers succeed while protecting people's privacy. And the result was FLoC. It is yet to be fully developed and might only emerge after analysing the user experience and feedback.
Spotify Explores Audio Space With Betty Labs, Findaway Acquisitions
After heavy investments in podcast content, Spotify jumped into the live audio trend. Early March, it acquired Betty Labs, the company behind the live sports audio app Locker Room, which Spotify planned to expand with an enhanced live audio experience. The recent acquisition of Findaway, Spotify plans to use its technology infrastructure to scale its audiobook catalogue.
Paypal Debuted Cryptocurrency Payments
PayPal launched a way for its users to make payments using cryptocurrencies including Bitcoin, Ethereum, Litecoin, and Bitcoin Cash. Called "Checkout with Crypto", the feature could be used by customers with cryptocurrency holdings in their PayPal wallets and make purchases with no additional transaction fees.
Apple Launched IoS 14.5 and 15 With Major Privacy Updates
iOS 14.5 came with a privacy update that prompts users to opt out of tracking in apps. Meanwhile, some of IoS 15's updates included mail privacy protection and a privacy dashboard where users can view how apps use data. It has caused around $9 billion of revenues to evaporate at Snap, Facebook, Twitter and YouTube.
Adobe Launched The First CDP Architected For First Party Data
Adobe announced the next generation of its Real-time Customer Data Platform (CDP), an enterprise application architecture from the ground up for first-party data-driven customer acquisition and engagement. The real-time CDP helps brands activate all customer data to manage the entire customer profile and journey in one system.
Saudi Ranked Second in Ipsos Global Consumer Confidence Index
Saudi Arabia topped the Consumer Confidence in Local Economy Trends index compared to the 23 other countries, according to the Global Consumer Confidence Index, issued by Ipsos. The index includes consumers' feedback on the current and future status of the local economy and their assessment of their personal financial conditions and investment.
Amazon Blocked 10 Billion Listings In Counterfeit Crackdown
Amazon, which had been under pressure to eliminate counterfeit goods, announced that it had blocked more than 10 billion suspected phony listings. The company also gave brands a way to remove fake items themselves. They filed joint lawsuits with brands. For instance, Salvatore Ferragamo was sued for selling knock-offs of the high-end brand's belts.
Twitter Dove Into The NFT Craze
Twitter gave away 140 non-fungible tokens (NFTs). It was the social network's first official involvement into digital assets that became popular this year. It offered the NFTs on Rarible, and gave away 20 versions of each to interested users. Jack Dorsey selling his first ever tweet as an NFT for over $2.9 million was the talk of the social town for a long time.
Twitter Added Arabic Language Setting
Twitter was the first social media site to introduce an "Arabic (feminine)" language option. It has plans to add a designated gender pronoun field to Twitter profiles so people can display how they prefer to be addressed. Meanwhile, Dubai-based global logistics company Aramex in April added a similar language option to its corporate website.
Disney World Launched Genie Park Planner
Joining the bandwagon for delivering seamless digital customer experience (CX) was Disney with its Genie Park Planner application. It allows Walt Disney World and Disneyland park goers to reserve tables, order food and pay for merchandise. Designed to be customisable and flexible, visitors can track current and forecast wait times for attractions.
Google Restrict Ads Targeted At Minors
With privacy being a rage word this year, Google announced that it would block ad targeting based on the age, gender or interests of people under 18. The company made changes to YouTube, Search, Google Assistant, and Google Play Store on the Google Account. It sets the default upload setting for videos on YouTube to private for users aged between 13 and 17.
FedEx and Salesforce Partnered For eCommerce and Supply Chain Management
To ease the pressure of seamless CX, FedEx and Salesforce partnered to integrate the Salesforce Commerce Cloud and Order Management with FedEx and its eCommerce subsidiary ShopRunner. With the unified platform, companies could use next-generation intelligent supply chain and fulfilment capabilities to optimise their eCommerce operations.
Forrester Introduced Forrester Decisions For CX Leaders
Forrester introduced Forrester Decisions for CX to help CX leaders strengthen and scale the discipline, maximise the ROI of CX improvements, and align its investments to the experiences that improve loyalty and drive revenue. It focuses on three core components – bold vision research, curated tools and frameworks, and hands-on guidance.
CISCO Launched Webex Hologram
With a mission to empower three million digital workers, Cisco unveiled its next-generation hybrid solution, Webex Hologram. Enabling a feeling of co-presence by delivering photorealistic, real-time holograms of actual people, the solution uses AR headsets to combine feature- rich Webex meeting functionality with immersive 3D holograms.
A Shoppable Movie Trailer Hit The Screens
Majox Films and droppTV released a first-of-its-kind movie trailer using dropp's Shopatainment streaming platform. Pioneering in the new genre of native eCommerce, consumers can shop directly from any streaming content, including movie trailers. All transactions happen within the filmic flow of the content without overlays or redirects.
YouTube Brought Back Batala 2.0
YouTube relaunched YouTube Batala, a channel in the Middle East and North Africa dedicated to help people discover the next generation of Arabic-speaking women creators. It is an index of more than 250 women-led channels, and viewers find a collection of playlists organised by genres, with each playlist containing a variety of Arabic creators.
Spotify Launched Its First Global B2B Ad Campaign
Spotify launched its first global brand campaign for Spotify Advertising, "All Ears on You." The creative showed advertisers what it meant to reach a fully immersed audience. The message was backed by findings from a study Sonic Science, which suggested that digital audio advertising was more immersive and engaging than social media or digital video.
Facebook Rebranded Itself as Meta
Facebook relaunched itself as Meta to reflect its commitment to the digital world metaverse, rather than just be known for its social media service. The company also unveiled a new sign at its headquarters in Menlo Park, California, replacing its thumbs-up "Like" logo with a blue infinity shape.
If you liked reading this, you might like our other stories