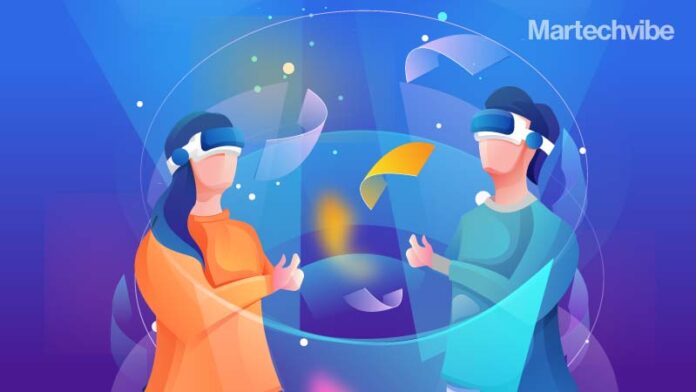 Silicon Valley's tech giants are placing large bets on the metaverse, but what precisely is it? The metaverse is envisioned as a next-generation internet where the actual and virtual worlds perfectly combine to produce immersive experiences, depending on who you ask.
This metaverse, which is a tapestry of numerous technologies, creates 3D virtual environments where users may play, study, work, and socialise using augmented reality (AR), virtual reality (VR), video games, and artificial intelligence (AI), and blockchain technology.
Gaming will play a significant role in the metaverse, and game makers have long sought to include speech in their creations. The game flow is more natural with integrated voice commands. Gamers may use their voices to control in-game actions and characters. New users will have a shorter learning curve, and voice commands will be more intuitive.
However, creating games is an expensive endeavour. Adding speech commands accessible to a worldwide audience adds to the complexity, yet the voice is still not widely used in video games. However, thanks to advancements in speech technology provided by AI, integrating voice features into games is now easier than ever.
For example, Meta is improving the voice recognition capabilities of its Oculus virtual reality headsets. More in-game speech components, as well as voice-based games in the metaverse, are to be expected.
Digital avatars will be a vital element of the metaverse. As avatars hang out and interact with other avatars, there will be a need for voice communications. Just text-based communication won't suffice. A range of speech technologies – automatic speech recognition, text-to-speech, speech-to-text, and machine translation – must be deployed in the background to enable smooth voice interactions.
Today's social media platforms use various moderation methods to flag abusive content or filter out content that violates the platform's safety and harassment prevention standards. These content control tools are mainly for text and visual material, but similar tools will be required for real-time metaverse dialogues.
Every year, billions of dollars are made by selling in-game products and commodities like skins, which are used to personalise user avatars. Crypto enthusiasts believe that non-fungible tokens, or NFTs, digital products whose provenance can be validated on the blockchain, will boost the amount of money spent on them.
A booming market of NFT-based digital avatars may or may not take off since some big game producers appear uninterested in the concept, but a digital avatar needs its voice for personalisation. Users will be able to add consumer voices to their metaverse avatars according to their tastes as synthetic voice capabilities have advanced in recent years. Nvidia, for instance, provides a 3D avatar creation and personalisation tool that combines speech recognition and synthetic speech.
Silent films were the earliest period of cinema. They didn't have any synchronised recorded sound or audible talks. As technology advanced and audience expectations changed, "talkies" became a reality. Similarly, the metaverse's adoption of voice technology will be gradual as the metaverse evolves.
If you liked reading this, you might like our other stories
How Metaverse Is Changing The World of In-Game Advertising
Put Gamers First Without Disrupting Gameplay