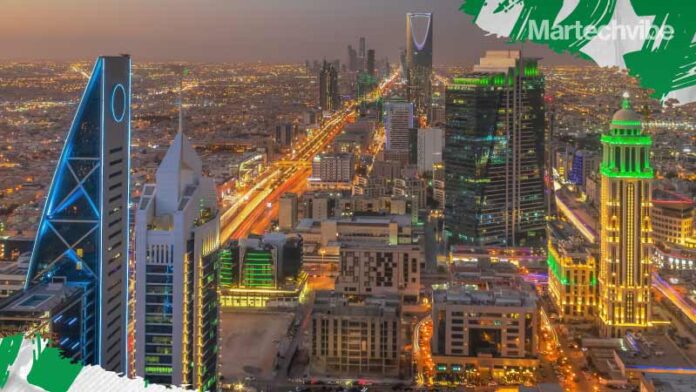 Reversing the pandemic-driven downturn, the Kingdom of Saudi Arabia's economic recovery has taken off in 2021. It is poised to grow from 2.2 per cent to 4.8 per cent in 2021 and from 4.1 per cent to 6.3 per cent in 2022, said a Capital Economics report.
Focused on economic diversification — from a natural resource-based economy to an innovation hub powered by technology, the government is pouring billions of dollars into high-tech infrastructure, as economic reforms strengthen the digital sector and make doing business easier.
With the economy opening up post-pandemic, companies increasingly recognise that putting the customer at the centre of their thinking delivers better engagement, higher retention and greater customer lifetime value, resulting in improved sales and better ROI.
Although the pandemic's impact has varied across the world, two themes have become evident among consumers: they are mindful about their spending, they moved to digital and omnichannel, and have tried different brands during the pandemic.
The result is that modern marketers can't afford to focus on a few chosen channels. They must cover all the bases. Now, while technological and organisational challenges are involved in becoming a truly customer-centric business, marketing is omnichannel, with companies being able to hyper-personalise in real time.

Equally, it is impossible to deliver a consistent, joined-up customer experience across multiple channels without integrating technologies. Data generated in one channel must be available to inform subsequent actions in others.
The KSA is a champion in innovation and digital disruption. It has been rated as the strongest "digital riser" by the European Centre for Digital Competitiveness. And as companies are moving towards digital marketing, there's a greater awareness and adoption of marketing technology (MarTech) solutions. The dramatic rise in online activity is expected to increase demand for MarTech from businesses that wish to better understand consumer behaviour.
According to Gartner's annual CMO Spend Survey 2020-21, CMOs will allocate 26 per cent of their budgets for MarTech, with two-third expecting investments to increase.
In the Middle East, CMOs are allocating between 10 to 12 per cent of their budgets towards MarTech adoption and integration.
The KSA has consumers of the highest purchasing power and a young, tech-savvy population. What's more, a significant number of millennials in KSA are brand loyal — give them a great experience, and they'll buy more, be more loyal and share their experience with friends. Such findings of Google and Deloitte Global Millennial Survey represent positive indicators for businesses in the country.
Meanwhile, the country is seeing explosive growth in smartphone penetration — by 2025, the internet penetration is forecasted to reach 97 per cent. The country ranks third globally in terms of smartphone usage at 24.2 million users, with almost three-quarters of the population using smartphones.
As the Middle East's largest consumer base, brands need to be asking themselves: How do we attract and engage this market? It presents an opportunity for marketers to bring large volumes of data together from an array of sources and leverage it to create advanced marketing strategies.
A key target for digital marketers
Demand for digital marketing has exponentially accelerated, and Saudi companies need to target potential new customers online to grow and compete. If brands want to grow their business, they need to tap into new pockets of consumers, make their product discovered by new consumers, inspire them to buy.
Social media is hugely popular in Saudi Arabia, with Facebook, Twitter and Instagram ranking among the ten most visited websites in the country. In fact, Saudi Arabia is the biggest user of YouTube per capita worldwide. It has the highest Twitter penetration in the world at 37 per cent and ranks number seven in the world in terms of the total number of Twitter users.
It has over 19 million social media users, a key target for digital marketers and presents an opportunity for tech-forward marketers. A Facebook survey found that Instagram was best for fashion and food and drink companies, while Facebook was better for gaming campaigns.
For marketers, targeting specific demographics could also reap the rewards.
Mobile Marketing
Mobile marketing is in a relatively growing stage in Saudi Arabia. Research by Universiti Sains Malaysia on the effectiveness of mobile marketing in KSA found that over 40 per cent of people find mobile marketing helpful in updating them about products and services they are interested in.
According to Google research, of the smartphone users in Saudi Arabia, 93 per cent notice ads on their mobile phones, 91 per cent of smartphone users watch video on their phones, which gives us insight into why YouTube is so popular and a great advertising medium in the country, and 70 per cent found themselves searching for something they saw in an ad.
These high numbers mean different forms of marketing campaigns that are mobile-friendly can be effective as well. Traditional SMS marketing still works, but new channels that target Arabs while browsing the web or watching a video on their smartphone are just as effective.
Meanwhile, the advertising market continues to witness a significant  shift toward digital advertising. According to figures from Statista, the Internet took over in 2020 with 44.2 per cent of the total Ad expenditure, while TV is decreasing to 30 per cent. An estimate by Ipsos values the digital advertising market in the Middle East at $1.2 billion in 2019 — 70 per cent to 75 per cent of the digital advertising in the MENA goes to Facebook and Google. The rest of the digital advertising dollar is divided among Twitter, LinkedIn, Snapchat, Tiktok, and other Ad networks.
The Arabic language is dominating the region when it comes to retail, entertainment, and B2C. Over 95 per cent of the consumers in Saudi Arabia prefer Arabic. And so marketers must use a bilingual approach for their marketing message and Ads to increase their reach.
Role of Women
Globally, women drive 70-80 per cent of all consumer purchasing, they are the primary shoppers in their homes. In Saudi Arabia, as more women are integrated into the workforce, it's having a major impact on household income and the economy. Brand and marketers should consider the unique characteristics of Saudi women consumers and the shift in their shopping orientations through effective marketing.
Relevance-led brand building is vital for both evergreen brands and small brands.
Most CPG companies need to sharpen their consumer targeting, enabled by new digital media. This targeting needs to cross all touchpoints and include personalised point-of-sale marketing.
Data, personalisation and AI
With a surge in customer touchpoints and an overload of information and communication, the best way to attract and hold customer's attention is through personalised communication and customised experience. According to State of Customer Marketing Maturity Middle East, 2020, hyper-personalisation initiatives are picking up, with 19 per cent of marketers reporting they personalise for the segment of one.
Also, data-driven decision-making has perhaps never been more important than it is now. But lack of data literacy remains a significant barrier between organisations. In the Middle East, including Saudi Arabia, customer data usage is still basic, with 57 per cent of marketers working with demographics data only. A significant number (43 per cent), however, are only tracking response rates (opens, clicks).
With growing internet usage in KSA, it's pertinent for brands to harness insights from the vast amounts of data that consumers create, then need to loop back into innovation priorities and results, maximising the brand's relevance while keeping the product line focused on an efficient core.
Technology never stands still. With artificial intelligence (AI) starting to come of age as a marketing tool, early adopters are gaining significant advantages over their slower counterparts. Although data and AI are at the heart of Saudi Arabia's Vision 2030, and over the next 15 years investment in AI  is forecast to add 12.4 per cent to the country's GDP, the use of AI for predicting customer behaviour is at a nascent stage in the Middle East, with 10 per cent indicating they can predict what customer will buy next, who is likely to churn.
Current constraints revolve around top management, lack of awareness and talent to create a business case for new-age marketing. This indicates that the holy grail of target customers at the right time remains elusive with the right message.
To maximise returns from data, marketers need to use analytics and business intelligence to become literate in the language of data. It's no secret that big data drastically impacts the goals and success of digital marketers, and gaining access to millions of data points is a game-changer.
Data Privacy
Although the best Martech is useless without the data to fuel it, changing attitudes to privacy among both consumers and regulators have created new challenges for marketers. In September, Saudi Arabia's Personal Data Protection Law came into existence. The law prevents direct or indirect identification of users resulting from any non-consensual collection.
The introduction of GDPR in 2018 has also spurred a move away from third-party data and led companies to concentrate on their own collection of first-party data. Indeed, one of the reasons for the increasing emphasis on customer experience is companies' switch of focus from acquiring customers to retaining them.
But this move to first-party data comes with its own set of challenges. Even tracking known customers across multiple channels can be a challenge, one that is exacerbated by the rise of mobile apps where visibility for brands can at best be limited. Meanwhile brands are also being forced to think about ways to collect data in a post-cookie world.
The swing towards first-party data means companies need to increasingly focus on CRM and retention strategies, keeping customers engaged through richer customer experiences.
To maximise the first-party data available for customer engagement, there is an even greater need for integrated customer platforms that can ingest user data from multiple sources.
Also Read: Saudi Arabia Ranks 2nd in Digital Competitiveness Among G20 Countries State Of Martech In Saudi Arabia
New Reality
In the post-pandemic, businesses should follow consumers in their new decision journeys when marketing and communicating. The future belongs to those who can aggregate information and enable better, quicker and more relevant decision making and create great customer experiences. One of the new ways that brands can target Saudi consumers and make sure the message works is to use augmented reality (AR) technology, which was especially advantageous when shoppers could not visit stores during the pandemic.
A Facebook survey found that 88 per cent of Saudi respondents said they had used AR features, while 29 per cent of those on Instagram said they used AR to interact with brands on a weekly basis.
Also Read: Vibe Martech Fest Announces Saudi Arabia Couch Edition
Future of Martech landscape
Martech is worth the investment – engaged customers spend more, stay with you longer and serve as advocates of your brand. The growth that comes from existing customers is more efficient and far more profitable than acquiring new customers. Marketers in KSA, however, need to get their data strategy in place, along with a clear plan to use AI technology for their marketing campaigns. Also, marketing automation goes hand in hand with the push for greater personalisation, and consequently, companies must plan to increase spending on optimisation technologies.
Apart from the Big 4 in the marketing suite, Adobe Experience Cloud, Oracle Cloud CX, SAP Marketing Cloud and Salesforce Marketing Cloud, there's an extensive list of digital marketing companies in KSA, providing digital strategy building, data analytics platforms, social media monitoring, online content analysis and digital customer experience insight. Some of the leading martech solutions providers in the Middle East are HubSpot, Appsflyer, Hootsuite, Sitecore, Sprinklr, Talkwalker, Zoho Social and Tealium that are defining the path to achieving ambitious business and marketing objectives.
Martech adoption is no longer a choice for business anymore. Social media and big data have been at the forefront in cruising business direction. In Saudi Arabia, businesses face the dilemma of digitalisation while figuring out how to harness customer engagement technology with limited resources and capacity constraints. Businesses need to explore, experiment and engage various business models and shortlist the most suitable ones.
Saudi Arabia is brimming with digital marketing opportunities. The digital experience is powered by a mass of available data that allows marketers to personalise the customer experience down to individual customers. To take CX to the next level and to become truly omnichannel,  it's about time businesses in the KSA recognise that they need to invest in automation, optimisation and personalisation.