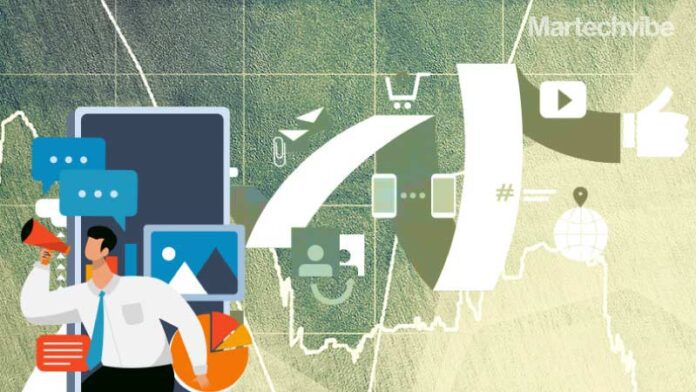 Disconnection between platforms and systems results in inefficient marketing campaigns, poor data management, and dull customer experiences. Martechvibe spoke to Jeremy Swift, CEO and Co-founder of Cordial, about how to deliver cross-channel experiences that impact both the consumer experience and the bottomline.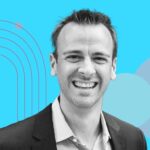 Fortunately or unfortunately, consumer behaviour doesn't move in a straight line, says Jeremy Swift, CEO and Co-founder of Cordial. While marketers may focus on a specific channel because of past success, they must consider consumer preferences.
"Consumers use different channels in different ways to interact with brands and look for consistency in their experiences. Marketers must be able to capture and use data from each marketing channel seamlessly. Focusing on one channel can fail a business as disjointed and disconnected marketing platforms don't allow marketers to leverage consumer data to create personalised experiences.
While many marketers have realised it, they need help to use  advanced data models and triggers required to drive engagement, increase revenue and offer customers an exceptional, personalised experience.
Offering a cohesive experience
"Unifying data in one platform ensures data connects to marketing actions and real-time insights on customer behaviour to anticipate and provide timely, personalised messages," says Swift. While unified data reduces the risk of a haphazard marketing strategy, offering a cohesive experience is still challenging.
Moreover, a recent Deloitte report states that consumers want to be met and engaged in the right moments and their preferred channels, with precisely what they are looking for. And they demand trustworthiness regarding how brands collect and act upon their personal data. Swift adds, "Marketers struggle to access and activate all the data, much less coordinate messages across those channels."
Consider the following example. A brand seemingly succeeds with an email marketing strategy, but they come across some consumers who want to engage through other channels, such as SMS. "A brand's messages through email and SMS should carry the same information and brand story," adds Swift.
"Inconsistent promotions between channels create disjointed consumer experiences, and leave them wondering if a brand is paying attention to their shopping preferences and buying behaviour."
The use of a cross-data strategy can work wonders. According to Swift, marketers must capture more robust consumer data to solve this dilemma. "But they must also be able to deploy that data in real-time to create hyper-personalised experiences on every channel consumers use. Yet, the technology most marketers rely on can't work at the speed they need or provide the insights to drive a true cross-channel experience." It's a work in progress.
In the meantime, the powerful combination of browsing data, cart abandonment insights and previous customer purchases helps to offer better personalisation.
According to Swift, cross-channel analytics can be used to anticipate and satisfy customer needs. He also demonstrates how analytics from cross-channel can help identify customers for potential loyalty programmes.
"Once marketers can access and activate all of their data in one centralised platform, they're poised to uncover trends and storylines across channels to discover the needs and interests of their audience as a whole and individual customers' specific preferences," he says.
Triggering multiple actions from a single event
The right cross-channel orchestration strategies enable marketers to create customised, automated journeys to reach individuals throughout the customer lifecycle. "Utilising programmatic triggers with a specific goal in mind allows marketers to start with a single entry point for the customer. — for instance, when a customer completes a purchase — and add as many paths as they like."
Track metrics to measure programmatic triggers
Brands reap higher RPM from triggered messages than heavily promotional "batch" messages. Triggered messages have as much as 6-7x RPM for brands. "Rather than relying on the same generic message and hoping for interaction, marketers should build every customer touchpoint with a goal in mind," says Swift.
Marketers can then track the metrics to measure the success of their programmatic triggers. Instantly surfacing the results of the triggered actions, they will be able to learn from their experiments and know how to adapt.
Advanced audience segmentation
It allows marketers to create custom audiences for email promotions or journey orchestrations. Marketers create relevant consumer experiences by segmenting by criteria and taking action based on real-time data. "These behaviour-based, triggered messages reach customers at just the right time and allow marketers to enhance the effectiveness of their loyalty strategies," says Swift.
Offering consumers the right message at the right time, no matter the channel is imperative in today's digital era. Marketers need technology that can capture diverse data sets from multiple sources and pull them into a single orchestration platform.
If you liked reading this, you might like our other stories
Players Need To be Wary of Power Concentration in ChatGPT
Is Omnichannel Causing More Challenges Than Solutions?