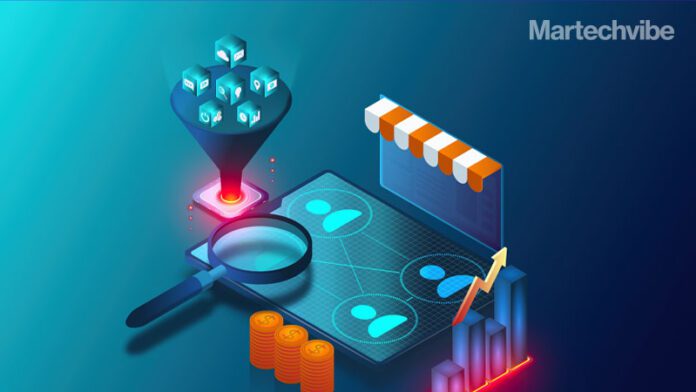 Brands are putting their best foot forward to avoid leaving negative impressions on consumers. One way to ensure the same is having synchronicity or orchestration across multiple channels. Lack of orchestration is the latest CX challenge many digital-first businesses face. Martechvibe speaks to Darren John Rushworth, President International at NICE, about top marketer challenges in omnichannel. 
The most crucial factor in ensuring a superior CX is resolving customers' issues during their first engagement with the brand. If implemented correctly, omnichannel platforms offer just the same. These platforms can ensure first-contact resolution as brands can have a single view of the customers' journey across channels.
Today, customers engage with brands using multiple channels. Their channel of choice depends on how emotional, urgent and complex the issue is. The data shows that inbound customer calls to brands are declining, but other channels are increasing. Telephony is falling from ¾ of total interactions in 2007 to 2/3 in 2021, from the 2022 Digital First Customer Experience report by NICE. At the same time, consumer use of other channels like self-service and email has shown a marginal increase of 2% and 3%, respectively. Similarly, social media and web chats have increased by 9% and 10%, respectively.
Omnichannel Works Best With Context;
Worldwide, brands are putting their best foot forward to avoid leaving negative impressions on consumers. One way to ensure the same is having synchronicity or orchestration in the multiple channels. Lack of orchestration is the latest CX challenge many digital-first businesses face.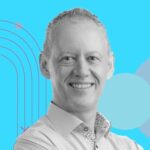 Darren John Rushworth, President of International at NICE, says an effective omnichannel marketing platform seamlessly stitches multiple channels together and maintains the context across the channels so that consumers do not have to repeat themselves as they switch.
Rushworth says many companies create self-service or digital channels to engage with their customers but in a siloed approach. He says, "While going digital and adding multiple channels in their fold like email, apps, social media, chatbot and WhatsApp messaging, companies end up creating a whole series of siloed multi-channel environments and serving customers then becomes difficult for brands." He adds that by doing so, companies are funnelling customers into a particular channel and cannot move them across, hence failing to provide the same sophisticated service and efficiencies across all of these channels. While adopting omnichannel marketing platforms, decision-makers need to think about how they want to operationalise the platform and if their software has specific capabilities to do the same.
"For a consumer, there's nothing worse than reaching out to a company and not getting an answer. So, it is inappropriate if the technology doesn't solve the consumer's problem. Consumers then escalate to another channel, but often the context and who the consumer is, are lost. The loss of special connection or context is a challenge from the technological perspective."
Why Do Only A Few Companies Succeed?
Several brands add multiple channels in their fold to tap their customers where they are, but stitching all these channels together and having a synchronous approach cannot be an afterthought but something that brands must think through before embarking on the digital journey.
Rushworth says companies go on a digital journey without focusing on making it a seamless experience by maintaining the context across multiple channels or having the capabilities to move between them. Unless companies have a single platform to engage with customers, they will continue to struggle.
Best Of Suite Approach;
For successful omnichannel platform adoption, brands need to have a seamless customer journey orchestration. Tools that enable routing interactions to the suitable agents significantly help bring synchronicity to the process. Marketers can then elevate the entire customer experience by injecting relevant data based on customers' history, context, and behaviour to promote meaningful conversation and offer personalisation.
Rushworth describes several components that make a great customer experience or CM environment. With best-of-breed CRM software, enterprises can have discrete measurement capabilities that seamlessly work with other tech stack solutions. Besides this, he recommends the best-of-suite approach – a package of software or modules tailored to run multiple functions relevant to the business.
Key Elements Of Best-of-suite CX Platforms;
Having digital entry points as it is smart for every customer's journey
Having journey orchestration – seamlessly guided customer journey
Having innovative self-service options that work every time
Having agents empowered with real-time help for fast, personalised interactions
Having complete, continually improved experience and operations.
Conclusion
Besides the journey orchestration as a crucial aspect of omnichannel platforms, Rushworth suggests companies also need an overriding platform that allows them visibility to see how everything is working harmoniously and how consumers are moving through the customer journeys. To ensure this, enterprises need a single data store of all consumer interactions and actions while accessing transactional systems so holistic reporting is possible.
If you liked reading this, you might like our other stories
Consumers Are Not Ready To Pay More For Sustainable Products
What Twitter Stands to Gain From Killing Third-Party Apps