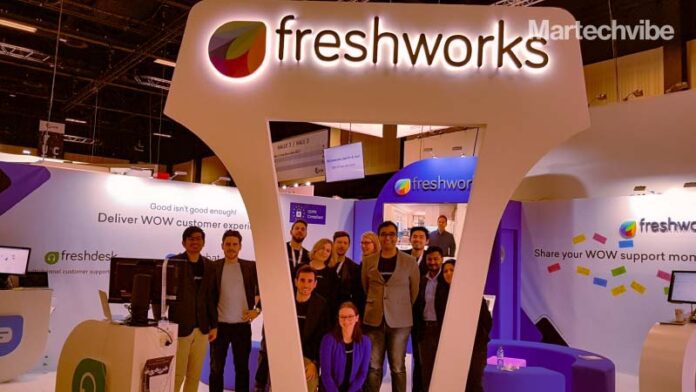 Providing organisations with SaaS solutions, Freshworks makes it easy for customer support, sales and marketing professionals to communicate effectively with customers for better service and resolve customer issues 
Building relevant products might be fairly straightforward but incredibly difficult to execute and succeed at, and that is where Freshworks' success lies. In 2010, a broken television and a distressing experience with a customer service team sparked the idea for Freshworks, to build business and customer engagement software that is "ready to go, easy to set up and use, and requires minimal customisation."

A decade on, Freshworks' cloud-based suite is widely used in over 125 countries. The company offers customer engagement software, with business products ranging from a project management platform to sales software to a marketing product. More than 40,000 companies rely on its software to run their business, including Cisco, General Electric, Pearson, American Express, the NHS, Honda, Hugo Boss and many more.
With every business now requiring to sell online and the tools to do so effectively and efficiently, the ongoing pandemic has made Freshworks all the more a relevant company. Its products are omnichannel, helping businesses talk to their end-customers via the conventional methods and through Facebook, Instagram, WhatsApp, and Apple business chat.
A factor that continues to help Freshworks's growth is the compounding effect of the SaaS model, where customers don't make large upfront investments in buying and installing software but tap affordable subscriptions and rent the software off the internet. The company serves customers ranging from small businesses with 250 employees to enterprises with more than 5,000 employees. 
How it started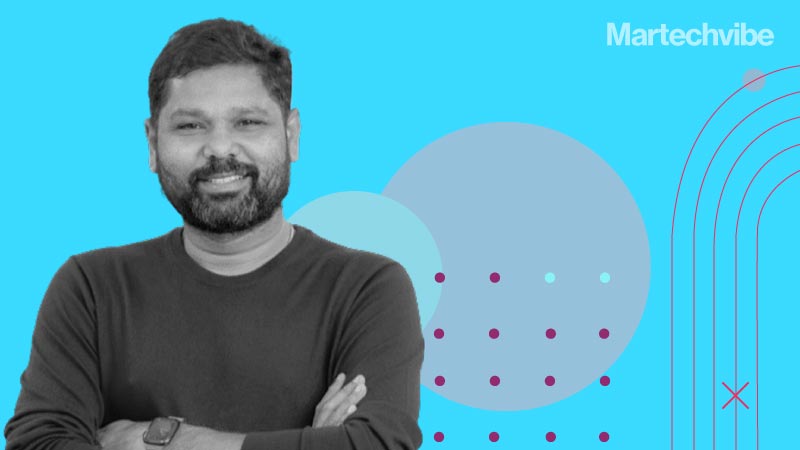 In 2010, Girish Mathrubootham, the 43-year-old founder of Freshworks, moved back to Chennai from the US. His LCD TV, which he brought along, was delivered in damaged condition. When he failed to get the attention from the company, despite calling or emailing the concerned department several times, he vented his ire on Twitter with a long post. It was then the company settled the issue.
In a couple of interviews, Mathrubootham said it was at that moment he realised that there exists an opportunity to build a fresh help desk. It wasn't difficult as he had the domain knowledge — an experience with an ITIL help desk, a customer support help desk and a facilities help desk. In addition, he had a ringside view to all the action in cloud computing in Zoho, an enterprise software firm, where he worked from 2001 to 2010 and rose to become a vice president before quitting to start Freshworks.
When Freshworks was in its ideation phase, Zendesk, a customer services software company in the US, increased its prices in May 2010. "I read an article on Hacker News about Zendesk raising their prices 60 – 300% and how their users were unhappy about it… A simple comment ('It seems like there's still a huge opening in this market for someone to come in and take all of ZenDesk and eSupport's customers') caught my attention," Mathrubootham posted on his blog.
That was the final push. He seized the opportunity. "That was the exact moment that I decided that I should build something in the customer support market delivered as SAAS," he added. The idea of a fresh help desk birthed Freshworks (earlier Freshdesk). In October 2010, in Chennai, India, Mathrubootham and Shan Krishnasamy, his friend and colleague at Zoho of several years, began creating a user-focused cloud-based customer service software, Freshdesk.
They created a Wufoo form for beta signup and started advertising on Google Adwords, Facebook and LinkedIn. Four days later, they on-boarded their first customer from Australia, who liked the product's trial version. They got six more customers from four different continents soon after. Since then it has never looked back. 
Also Read: How Does CRM Differ From Marketing Automation?
Raising fund
In 2011, Mathrubootham participated in Microsoft BizSpark contest and won the first prize of $40,000. Freshworks was the finalist in another event called Unplugged. These achievements helped the startup garner the investors' interest. It took the startup 18 months to get to $1 million. From $1 million to $100 million took five years and two months, and only another 18 months to double it, which was not long after Mathrubootham moved to the US. Freshworks got to $300 million in the next 14 months. According to data from Crunchbase, Freshworks has raised about $400 million in eight rounds of funding. In November 2019, when Freshworks announced a $150 million funding round (Series-H) led by existing investors Sequoia Capital, Google's CapitalG and the startup's first VC investor Accel, it was valued at $3.5 billion after the investment. 
Product focus
Freshworks offers multiple products across customer support, IT service management and CRM, among several other services, which are also bundled together as Freshworks 360. It leverages a flexible, end-to-end, AI-powered enterprise platform to unify customer experiences, enhance employee productivity and empower an ecosystem of developers and partners. While the original Freshdesk customer support product itself has a bright future, the successful expansion into modules across IT help desk (called FreshService), sales force automation (FreshCRM), human capital management (FreshTeam), and others — totalling more than eight products— make investors bullish about Freshworks's prospects.

Also Read: Company Closeup: CrowdStrike — Striking Down Breaches 
Some of the company's products include:
Freshdesk: A unified platform to deliver omnichannel customer service
Freshworks: It aligns sales and marketing teams to create better experiences with an all-in-one CRM
Freshcaller: Cloud-based phone systems for businesses of all sizes 
Freshteam: Recruit and onboard top talent. Manage all employee details and time off in one place.
Freshservice: Streamline IT service and manage internal requests from employees
Freshchat: Deliver digital-first customer service powered powered by bot and human resource assistance across convenient and familiar channels
Freshping: Monitor websites' availability, get down alerts and status pages for free
Freshsuccess: Protect revenue, increase customer lifetime value, and straighten customer relationships.

Conversational AI
Launched in 2018, Freshworks' Freddy, an Omnibot AI engine, enhances the sales, support and marketing capabilities for businesses of all sizes. Freddy leverages Google AI technology Google Assistant to help businesses resolve customer issues more effectively and efficiently through a mix of human and machine-based voice interactions.
Freddy the Omnibot is trained to make the life of human agents and end-users much simpler. Freddy offers channel agnostic contextual self-service to customers. The Freddy AI engine also enables agents to assist in helping new agents onboard a team with relative ease by proactively and systematically troubleshooting customer queries. Sales executives using Freshworks' powered by Freddy are able to stay on top of their sales pipeline by auto calibrating the available leads.
Acquisitions
The startup has relied on a series of acquisitions to build its product portfolio. Until now, Freshworks has made 12 acquisitions for talent and technology.  Recently, it acquired AnsweriQ, an AI and machine learning provider that helps businesses tap existing customer data to build self-service experiences and automate complex customer workflows. Another acquisition, Flint, provides intelligent automation and cloud computing capabilities so that IT organisations can quickly adapt to the needs of an increasingly remote workforce.
Freshworks generated over $300 million of annual subscription revenue in 2020, representing 40 per cent growth year-over-year, the company said in February. The California-based company has hired Morgan Stanley to lead the IPO, which could come in the next few months, and is looking to float its shares on Nasdaq. The stock market debut could value Freshworks at around $10 billion, according to reports.
Milestones
October 13, 2010: Founders Girish Mathrubootham and Shan Krishnasamy begin work on creating a user-focused cloud-based customer service software. Freshdesk is officially incorporated
June 10, 2011: Freshdesk is launched from Chennai, India. Four days later, the first customer signs up online from Australia — Atwell College. December 1, 2011: Freshdesk raises its first round of funding, worth $1 million, from VC firm Accel.
April 26, 2012: Freshdesk raises its second round of funding, worth $5 million, from New York-based investment firm Tiger Global Management and Accel.
September 11, 2013: Freshdesk announces 10,000 happy customers from across the world.
October 10, 2014: Freshdesk crosses the 30,000 customer mark. August 18, 2015: Freshdesk announces its first acquisition — video chat and co-browsing platform 1CLICK.io
June 21, 2016:  Freshdesk launches its second product— Freshsales, a CRM product.
June 7, 2017: Freshdesk Inc. rebrands to Freshworks Inc. to reflect its evolution as a products platform
June 25, 2018: Freshworks crosses $100 million in annual recurring revenue; unveils Freshworks 360, a multi-product suite
October 12, 2018: Freshworks launches Freddy, an AI engine, to enrich customer experience
October 27, 2020: Freshworks launches Freshworks CRM — a customer engagement platform for sales and marketing.
Freshworks is headquartered in San Bruno, California, with global offices in India, the UK, Australia and Germany.