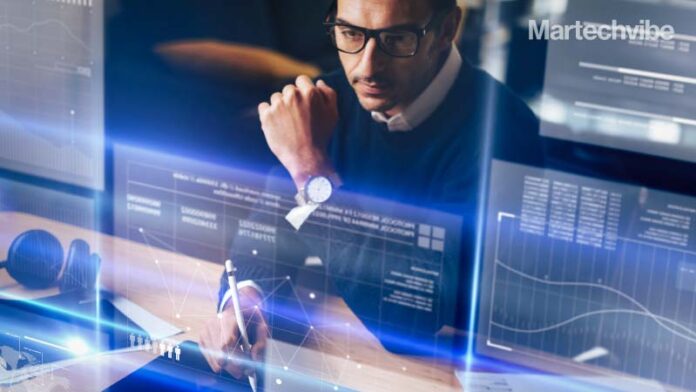 CMOs in Israel are looking to build more scalable marketing operations. Here are our top picks of CMOs in Israel who are focused on result-driven strategies.
Israel's economy is a high-tech powerhouse run by tech and data-oriented Chief Marketing Officers (CMOs). Driven by the culture of innovation, the economy bounced back with 15.4 per cent GDP growth this year.
Looking forward to building more scalable marketing operations in the dynamic, changing environment, CMOs in the country are highly focused on result-driven marketing strategies.
Here are our top 20 picks.
Amit Daniel
With over 20 years of experience in leadership and management of strategy, product management, and marketing in global companies, Amit Daniel is currently the CMO of Cognyte. Previously, she worked as the Senior Vice President Marketing, Strategy, Employer Branding at Verint Cyber Intelligence for six years. She is also an official member of the Forbes International Council. Daniel pursued the Maoz fellows program at Harvard Business School.
Asaf Azulay
Asaf Azulay is the CMO of Bank Hapoalim, and he handles all B2B and B2C marketing activities across several departments, including digital marketing and digital sales, marketing communications and advertising, strategic marketing, and loyalty plan. A keynote speaker on innovation and strategy, he has held leadership roles at an Integrative Public Affairs Management Company BBDO IM, and Gitam BBDO.

Aviv Cohen
An aviator-turned-engineer, Aviv Cohen is currently the CMO of Pentera. His 18 years of leadership experience includes VP of Marketing at Nexar and Earnix, and Senior Director Product Marketing of Mellanox. He studied BB.Sc., Computer and Electronics Engineering at Tel Aviv University, and he pursued his MBA from Bar-IIan University.
Dror Bahat
Dror Bahat is the CMO of Pelephone, before which he was the head of the products, services, and digital marketing division for four years. His other leadership positions include Deputy CEO of Teleclal, VP Commercial of IDB Tourismholdings, VP Marketing and Business Development of Yes Telecom, and Corporate Marketing Manager of Cellcom. He studied MBA Marketing at Tel Aviv University.
Fiana Drang
Fiana Drang has worked at Cellcom for 16 years. She began as a Marketing Data Analysis Group manager, and today, she is the Head of Marketing for B2C and B2B mobile, TV, and fibre divisions. Before Cellcom, she worked as a research and data analysis manager at Visa CAL Israel for ten years. Drang studied MBA at The College of Management Academic Studies.
Itzik Cohen
For the last 12 years, Itzik Cohen has been the Director of Advertising and Marketing of Rami Levi Hashikma Marketing Group. An expert in advanced marketing strategies, he worked as a graphic studio manager at Shoken for three years. Cohen studied Marketing and Advertising at The Open University of Israel and has received a diploma in Media Control and Planning from the Israeli Marketing Association.
Gily Netzer
With over 20 years of international B2B cybersecurity experience, Gily Netzer is currently the CMO of Cymulate. Part of the G-CMO community and Forbes Communications Council, Netzer is also a member of the board of Advisors for Lightspin, contextual cloud security platform. Prior to Cymulate, she has been the VP of Marketing, Illusive Networks and Marketing Director Emerging Region, EMEA, Symantec.
Keren Leizerovitch
Skilled in marketing management, business planning, marketing strategy, and go-to-market strategy, Keren Leizerovitch is the Chief Marketing and Innovation Officer of Bezeq for the last three years. Her other leadership roles include Head of Expertes Marketing at Wix.com, Head of Marketing Division at Partner Israel, and Head of Customer Acquisition at YES DBS Satellites Services. She pursued an MBA focused on Marketing and Strategy from Tel Aviv University.
Karin Schifter-Maor
Karin Schifter-Maor is the Global CMO of SodaStream International. Previously, she worked at Tiny Love, Dorel Juvenile as the VP of Global Marketing. Schifter-Maor is also a member of G-CMO, an exclusive community of Israel's top CMOs. Her other marketing positions include Global Head of Marketing at Cineworld PLC, Tivall Marketing Manager at Nestle, and Chief Marketing Officer at Tnuva USA.
Matthew Richards
With over 25 years of deep-rooted experience in cloud technologies and business development, Matthew Richards currently holds the position of CMO at Aqua Security. Previously, he was the CMO of Datto, leading brand strategy, field marketing, demand generation and creative services for the MSP Technology Company for five years. Before Datto, Richards also held management posts at CA Technologies, ownCloud, Novell and IBM.
Maya Kotler
With ten years of experience as the Head of Marketing of Ramot, Tel Aviv University, Maya Kotler holds the Head of Marketing position at Clalit Health Services, including Clalit Research Institute and Innovation. She began her career at Leadcom where she was the Marketing Communications Manager. Kotler studied MBA from the University of Derby, and Digital Marketing for Managers at Lahav Executive Education.
Meghan Mitchell-Marks
Experienced in content marketing, event management, public relations, and marketing automation, Meghan Mitchell-Marks is currently the CMO of Orca Security. Previously, she was the CMO at Palo Alto networks. She has held several other marketing leadership roles including VP of Marketing at Twistlock, Senior Director Worldwide Demand Generation at Puppet, and VP of Marketing at Siemens. She acquired her Bachelor of Arts Communications degree from Oregon State University.
Meirav Amid
Meirav Amid is the CMO of Sunfrost, Tnuva. She handles the marketing, digital, and business management of the Food division. With expertise in strategy, business management, innovation and marketing, she worked as an entrepreneur, business and marketing consultant for over five years. Amid was also the VP of Marketing at Maabarot Products. She studied MBA, Communication and Marketing, and Media Studies at Bar-llan University.
Naveh Reuveni
Naveh Reuveni is the CMO of HOT mobile for over four years. Before this, he was the  Director of Marketing – customer acquisition and Business Marketing  Manager. For a brief period, he worked at Isracard as the Head of loyalty and rewards program. Skilled in product management, Reuveni had studied Industrial Engineering at Ruppin Academic Centre.
Reut Atzmoni
With over 15 years of experience, Reut Atzmoni is the Head of marketing, loyalty program of First International Bank of Israel. Previously, she worked as the Head of Marketing at Leumi Card for six years. Having worked in several fields, including communication services, retail, and consumer goods, Atzmoni has held marketing leadership roles at Eden Springs, Orange, and Golden Lines.
Rhiannon Staples
A B2B marketing leader with over 15 years of experience in architecting marketing strategies, Rhiannon Staples is the CMO of Hibob. Known for driving measurable sales pipeline and marketing ROI through integrated marketing, she was also the head of brand marketing at Sisense for two years. Staples is also the founder of StraTactical Marketing. She acquired her Bachelor of Science from DeSales University.
Shay Assaraf
Shay Assaraf is the CMO of Sapiens. With expertise in end-to-end marketing activities and thought leadership engagement, Assaraf previously worked as the CMO at Optiva. His other marketing positions include Head of Marketing, AI-led services and solutions at Amdocs and VP Marketing Consulting and Services at Pontis. Additionally, he is the product owner of Partner Israel. Assaraf acquired his BA degree from The Hebrew University of Jerusalem.
Shifra Fridman-Waizman
With a demonstrated history of working in the healthcare industry, Shifra Fridman-Waizman is the CMO of Meuhedet Health Services. Skilled in management, product marketing, and business intelligence, Fridman-Waizman worked as the COO at Harzfeld for four years previously. Before which, she was the Business Development Director at Clalit Health Services for another four years. She studied LLB at Netanya Academic College.
Tal Cohen
Tal Cohen has been the CMO of Stratasys since October 2020. Prior to which, he was the CEO of Cohen Consulting for three years. He has also worked for Markets.com for four years from 2008 to 2011. His other leadership roles include Industry Manager at Google and an Associate at McKinsey & Co. He founded SIRIN Labs in 2013, and Ibetcha.com in 1999. His educational background includes LLB at Hebrew University in Jerusalem.
Yishay Yovel
Yishay Yovel is currently the CMO of Cato Networks. Previously, he was the VP of Marketing at Trusteer, which was acquired by IBM. His other marketing leadership roles include Senior Director, Product Marketing at Imperva, VP of Marketing and Product Management at Olive Software, Illuminator, and BackWeb Technologies. His educational background includes LLB from Tel-Aviv University.
If you liked reading this, you might like our other stories