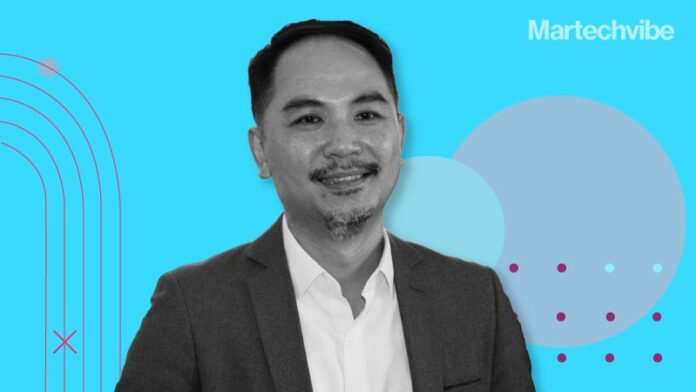 Building customer experience comes down to organising and using the data you have about your customers, and customer data platform (CDP) provides organisations a single source to manage data that might otherwise be chaotic. But businesses need to understand their expectations and needs. With over 15 CDP vendors in the market, asking the right questions to CDP vendors to winnow is crucial.
"I would advise companies or brands looking to buy a CDP to understand what you want out of the CDP, and then pick the right one for your business. Sometimes you might not need the most expensive or the best one in the market. Pick what's yours and then progress from there," says Patrick Sim, Senior Vice President APAC & MEA at Epsilon, in this edition of Martechvibe Dialogues.
Excerpts from the interview:
Is the transition from big data to sustainability data necessary for CDPs?
You've got data, you've got sustainability, and you've got CDPs – these are buzzwords of past and present. In the past, we had a lot of big data; now, we hear about CDP sustainability. Evergreen, here is the data.
All the businesses are beginning to realise, or have already realised, that data is the key to power their businesses. Whether big data or small data, relevant data is the most important. And let's be real, there's a cost to getting that data, not just storage costs but the cost of acquiring data.
You need to have value exchange when getting data from your customers. Take what's right, only what's right, and use it. I'll give you an example. Years ago, in an American company, for a customer to sign up for a loyalty program, you had to answer 89 questions. That's okay if you use the data people gave you, but none was used. So my point is that you will lose your customer, and nobody else will provide you with data if you do not use it correctly. Find the data relevant to you, and then get started. That's one thing that a lot of businesses don't do great.
How can companies encourage an organisational shift towards making more data-driven decisions, and how do they measure performance across teams?
Typically start from the top. So the CEO, the COO, adopts that stance and becomes a culture for the company. When everybody embraces the right need for data, things get moving.
And when it comes to embracing data, for example, one of the companies that I've spoken to said if our decisions are not made based on data, we don't make it right. Another CPG company said that anything we do on marketing has to have data; either we collect or use it. If it's not, then it's not worth doing so.
These types of cultures are very strong and permeate throughout the entire organisation. And that's how the company becomes data-driven. I'll give you another example. I've had a client manufacturing air conditioners, and the CEO wanted to transform the company from an air conditioning manufacturer to selling air-con as a service.
The CEO embraces the change in a company transformation, and then everybody starts to do the same. If it's driven from the middle tier or the bottom tier, it takes a longer time, and they would then have to convince their bosses to do the same.
Your second question is about measurements. The beauty of data is that it can measure all things. If you cannot measure it, don't do it. For example, salespeople are measured by the revenue or sales.
The marketing folks have to be driven by incremental revenue they bring into the customer services, or maybe it's a net promoter score. Maybe it's an upsell, a cross-sale they can drive at the end of the day. If you measure it down to revenue, it drives everybody and the business forward.
Since we are talking about data and measurement, CDP is core and central to it. Tell us how businesses should look when they're selecting a CDP vendor.
Now, everybody and their friend is selling a CDP, and the marketers are confused by the sheer amount of information. The CDP Institute has categorised the CDPs and the market into four.
First is data, the type of CDP, the data type of CDP absorbs from different sources and gets them organised. The second is the analytical CDP, where there's some technology to drive the analytics and make sense of the data.
The third type is where most CDPs falter, and that's the campaign part of CDPs where you have achieved those insights, then you need to take action on it. That means creating a campaign. How do you organise that, whether it's an email marketing campaign or a media campaign?
The fourth type is the delivery of these campaigns. Again, many  CDPs in the market claim that they can, but only a handful actually can do it. I would advise companies or brands looking to buy a CDP to understand what you want from the CDP and then pick the right one for your business.
Sometimes you might not need the most expensive or the best one in the market. Pick what's yours and then progress from there.
Tell us what businesses should consider when choosing the right CDP vendor. It's a huge market with around 150 CDP vendors, and everybody is selling a CDP.
So my advice to the brands and businesses looking for a CDP is to understand what you're looking for, what objective you're looking to achieve, and what's a good fit. And don't forget to resolve the identity problem. Ask questions about how your CDP vendor will help you resolve the identity issue.
If you liked reading this, you might like our other stories
Can Interactive Content Get You First Party Data?
Martechvibe Explains: Recommendation Engines