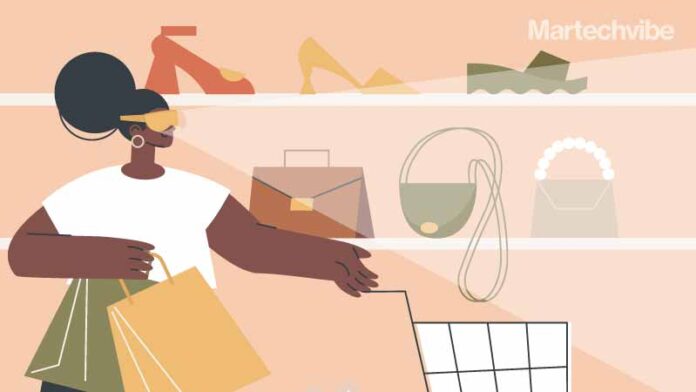 Industry experts share their opinion on the CX trends and challenges that will drive businesses in 2022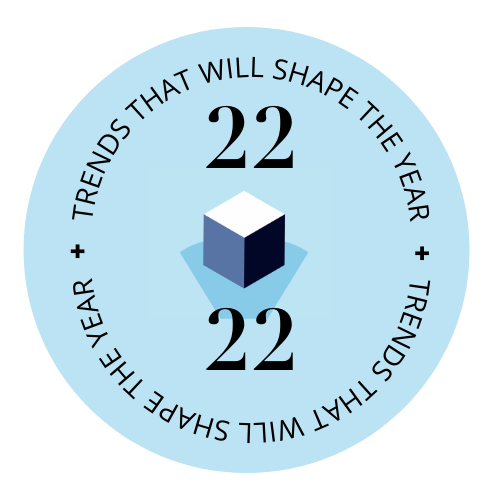 While customer experience (CX) has the prime focus of companies in 2021, has it impacted customer lifetime value? It's time brands align CX to their core business values as customers want the best experience possible, not just attention and overwhelming technology-driven possibilities.
New technology and improved connectivity might take a toll on customers and cause a sharp spike in digital fatigue. Companies are walking on a tightrope this year. They have to satisfy customer expectations but avoid the crash into digital fatigue. It's not going to be an easy task.
"Loyalty will be harder to capture than ever before. Having a seamless digital experience is no longer a competitive differentiation but a fundamental expectation," said Nate Brown, Senior Director of Customer Experience, Arise to Martechvibe.
From virtual events and hybrid work culture to a mix-modelled "click" and mortar offerings, the year will continue to be about seamless experiences – the primary driver of business growth.

According to Forrester, improving CX by one point can bring more than $1 billion in additional revenue. To make this a powerful, consistent reality, experts recommend a shift in the CX approach.
"Practice 'mission-driven CX'. This is the principle where customers are going to do business with organisations that actively embody the core values most important to them. It requires taking a bold stance that is an overflow of an authentic brand core," said Brown.
A CX-driven mission can be immensely profitable. Apart from being a learning curve for brands, it will be an opportunity to leverage the best consumer intelligence technology available that aligns with business goals to nurture a seamless relationship.
Talking about the consumer intelligence market in 2022, Elena Melnikova, Chief Marketing Officer at Talkwalker, said, "The market will definitely undergo a revolution in the few years to come. Growth is inevitable as more consumers become digital natives and brands realise that having a better view on the consumer translates into better relationships and long-term profitability."
Now, one of the best ways to work towards a better CX relationship is to simplify the business toolset, according to Brown. Quoting a Cloud Security Alliance report that states an average of 464 custom applications used by brands, Brown believes it's far, far too many. "It causes friction to both the customer and the employee experience. Must-have solutions are those that enable information to flow freely through an organisation, accelerating resolutions, powering self-service capabilities that make life easier."
Many experts echo similar sentiments regarding self-service capabilities.
For instance, Raj Koneru, CEO and Founder, Kore.ai said, "In the years to come, consumers are expecting more self-serve options be it on voice or digital channels. They expect seamless transition among channels without losing context. Perhaps, conversational AI can transform customer and employee experiences through self-service and voice enablement in contact centres, knowledge management and search, business process management (BPM), and recommendation engines."
Meanwhile, Jo Boswell, global CX expert and Director of Sentio-B, giving a different, realistic perspective, said, "Many have implemented self-service capabilities without addressing how CX can merge with their other channels. As a result, the gap between customer expectations and experience delivered is widening, and customers are growing increasingly frustrated and impatient when the experience is disjointed and requires additional effort from them."
So how does one incorporate self-service channels to be effective but also within their CX-driven business mission?
"I think companies will need to figure out how to address the internal governance and cultural challenges that prevent them from creating seamless interactions for customers across all the channels they offer. Whilst data and technology are important enablers, the right governance needs to be in place to address how organisations can interact with their customers as one entity," said Boswell.
With technology being an important enabler,  experts say conversational commerce will remain critical for seamless CX. Mohammad Radaydeh, Country Manager META, Vonage said, "Consumer preference for emerging channels including video, social messaging and chatbots will continue to grow, and consistency of brand and communications across all customer touchpoints will undoubtedly be the difference between securing and losing a sale – so getting this right is going to be critical."
Artificial intelligence with CPaaS solutions to automate conversational commerce is another way to go. "Startups such as Jumper.ai have generated significant traction for brands in this domain. Armed with insights from these channels, businesses can then increasingly incorporate communications APIs, which will enable them to flexibly bolt-on programmable capabilities directly into existing applications and workflows," added Radaydeh.
2022 is here, and consumer behaviour is still evolving. With mission-driven CX being the key focus for brands across sectors, experts believe a seamless consumer and brand mission relationship, with added digital offerings, can help achieve success.
"Many consumers are increasingly looking to brands for inspiration, and those who can deliver it in digital channels will help reduce the overwhelming feeling. I think consumers will respond favourably to those organisations that create new, standout propositions by blending their physical and digital offers," said Boswell.
As a final note, here's what behavioural scientist Patrick Fagan had to say, "Everyone is craving certainty at the minute, and will be grateful to brands which offer it: a  stable, serious, and reliable CX focusing on heritage and continuity. Conduct psychological research to understand the mindset of your customers and then design the experience in the most persuasive way. Most importantly, avoid the trap of a cosmopolitan echo chamber effect, which so many marketers fall prey to."
If you liked reading this, you might like our other stories
CX NXT: Emotional Engagement With Customers Is Key 
Martech Lessons from the Middle East's Leading Brands