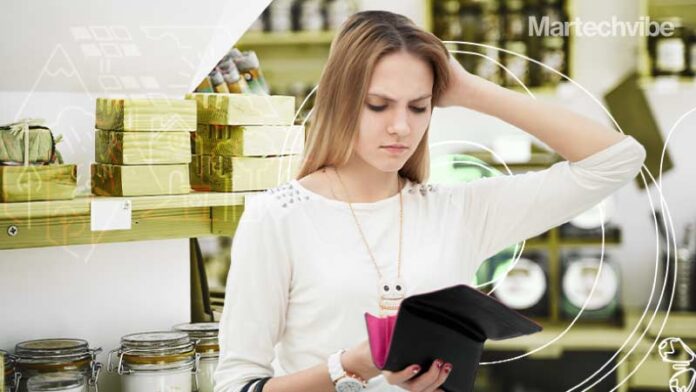 Enabling cost reductions will be key for retailers to attract today's frugal consumer
Consumers are becoming increasingly aware of the value of sustainability and the need to reduce their environmental impact. However, many are still far from willing to pay more for sustainable products.
This is due to several factors, including a need to understand the benefits of sustainable products, a perception that sustainable products are of a lower quality than their conventional counterparts and a feeling that the cost of sustainable products is too high. It is essential for companies to educate consumers about sustainability's worth and the benefits of sustainable products.
Sixty-one per cent of consumers are anxious about their financial conditions, with Boomers (55%) having the least anxiety, Millennials (66%) and GenX (64%) having the most. Nearly half (44%) of consumers say they are lowering their overall expenditure to deal with these challenges, an increase from the 33% of respondents who stated the same in November 2020. This is supported by the second edition of the annual consumer trends research from the Capgemini Research Institute, What Matters to Today's Consumer, which examines the effects of the rising cost of living on consumer purchasing patterns and preferences. According to the survey, retail companies must alter their business models to fulfil shifting consumer demands for reasonably priced goods and pass cost savings on to the public.
Nearly three-quarters of consumers cut back on non-essential purchases during tough times
The way people shop is also evolving. The report's poll of 11,300 consumers across 11 nations revealed that over three-quarters (73%) of customers are deferring the purchase of luxury products and reducing their spending on non-essentials like technology, toys, and dining out. Saving money is a primary concern for many individuals, as seen by the 64% of customers who shop at discount and hypermarket stores and the 65% who purchase lower private-label or low-cost goods.
Retail organisations must drastically rethink their operating strategies to withstand this storm and transmit pricing gains to customers. According to Lindsey Mazza, Global Retail Lead at the Capgemini Group, businesses may flourish without sacrificing sustainability or overall customer experience by discovering new income sources, developing new markets, changing processes, and minimising expenses. Utilising technology for intelligent demand forecasting, inventory management, and automated operations may help firms achieve sustainability advantages in addition to cost savings and margin maintenance.
Consumers will not pay more for sustainable products
Only 41% of customers worldwide say they are ready to pay more for a product they find sustainable, despite sustainability continuing to be an essential factor when choosing a retailer or brand. This is a significant drop from the report's results in 2020 when 57% of customers claimed to have spent more than average on goods they considered sustainable. The research emphasises the need for brands and merchants to reexamine their pricing strategies to provide consumers with economical yet viable choices. It also calls for loyalty programs that assist consumers in navigating the present crisis while fostering long-term customer loyalty.
Retailers to rethink operational strategy for cost reductions, sustainability, and experience
Despite businesses also dealing with rising energy, labour, and transportation expenses, the survey finds that 67% of customers believe brands and retailers should charge less for the necessities for their families. To reduce costs while meeting consumers' expectations for convenience and sustainability, the paper emphasises that retailers and consumer goods producers will need to change their functional approach: improve last-mile deliveries while lowering costs by changing how businesses employ labour, using a tech-driven supply chain, and automating warehouse operations.
Opportunities to unlock new channel growth with personalised social media strategies
The research asserts that organisations may open up new income streams and growth prospects by utilising the impact of social media influencers and extending into fresh channels to reach consumers. Seventy per cent of people who purchase things on social media say they trust influencers when they utilise the product and post about their personal opinions and experiences. Gen Z, for instance, exhibits the highest level of involvement in this case, with over half (48%) learning about new items through online influencers and 32% ultimately making a purchase.
If you liked reading this, you might like our other stories
What Twitter Stands to Gain From Killing Third-Party Apps
Modern Customers Need Intuitive Digital Storefronts