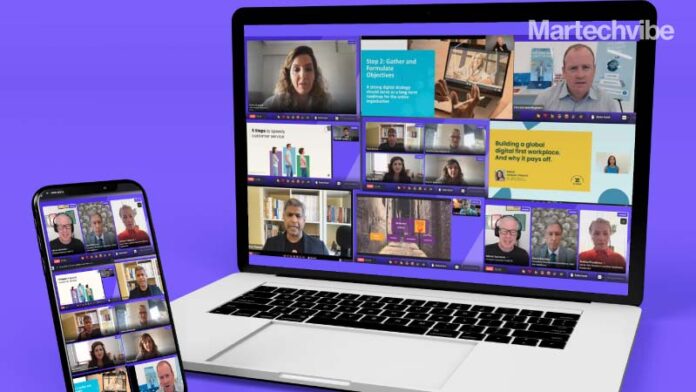 For brands seeking to improve customer experience and increase customer loyalty, the payoff can be huge if they create an emotional connection.
Day 1
Emotion is the most important component of the customer experience, and businesses cannot afford to overlook its importance anymore. They should pursue emotional connection as a science, and a strategy. On Day 1 of CX NXT, CX experts highlighted the need for greater empathy and emotional understanding, which are often neglected.
Setting a scene with an image of a dark and lonely alley to explain the core concept of customer experience was Colin Shaw, customer experience pioneer, who delivered the keynote session on The Elusive Customer Emotion Connection Using Technology. According to Shaw, it all boils down to emotions and behavioural science.
Drawing on his personal experiences as a customer, he said, "It's not about the technology, it's about the person and how the person feels. Brands need to understand that emotions drive behaviour."
"But sometimes, you can't listen to what your customers tell you because they don't know why they are doing things themselves," added Shaw as he elaborated on the four factors of customer emotions — deception, subconscious, conscious, and invisible emotions that either drive or don't drive value for brands.

Invoking Nobel Prize-winning Professor Daniel Kahneman theory Peak-End rule, a psychological heuristic where we judge an experience based on how we felt at the peak moments, as well as how we felt at the end, Shaw said, "We don't choose between experiences, we choose between the memory of those experiences. It is probably the biggest thing I have learnt in the last ten years."
According to Shaw, memory is a function of loyalty and brands must draw parallels between the Peak-End rule and the experiences they are trying to create for customers.
CX is a key differentiator
In her keynote address on how to empower CX strategy with personalised omnichannel engagements, Gulcin Buyukcil, Sales Director at HCL Unica, Turkey and Middle East, said CX is a key differentiator for the brands. Now, customers want to connect with brands in their own way, whenever they want, on devices or channels they choose. "And brands must connect with customers in the time and space they are in with ease," she said.
"People buy experiences, they don't only buy products or services," she pointed out, adding businesses need to connect emotionally with their customers. "For a better experience, have a constant dialogue with them." Creating optimal experience across all channels and devices, integrating touchpoints seamlessly, in the entire customer journey is crucial.
Meanwhile, although digital transformation made it easier for brands to access the consumer, they are still trying to figure out the right way to develop a relationship with the consumer. So, is great customer service worth the effort? Yes. Loyal customers spend more and return over and over again. Therefore, succeeding in business requires an intimate understanding of customers to build loyalty, which has been another recurrent theme on Day 1.
There is a clear change in the approach that brands are taking when dealing with customer loyalty, according to Andrea Prazakova, Senior Vice President Customer Experience, Mastercard, UAE, and it's driven by the digital acceleration in the last 18 months. Loyalty has gone from something that was outsourced to someone else to a concept that brands are increasingly turning their attention to.
"Brands need to catch the customer at the right point of time, in the right channel and bring them more value. For B2B customers, as in our case, it may be giving them insights from research and better UX/UI. It is more challenging when you aren't directly in touch with the end customer," said Prazakova, speaking about managing loyalty among enterprise partners in a panel discussion about the Role Of Loyalty In Customer Experience. She was joined by Adrian Swinscoe, CX expert and author of Punk CX, and David Boucher, Chief of Service Excellence, Aster DM Healthcare.
For Boucher, the key driver is empathy, urgency (read speed) and attention to detail. "In healthcare, most customers don't want what we are selling. No one wants to go to the doctor unless they absolutely have to. But we have to change with the times. Today, we live in an insta-culture. Patients don't want to wait. Like I say to my team, the big don't eat the small. The fast eats the slow," said Boucher.
Digital transformation is a continuous journey
In session Going Digital-first, Harish Reddy, Lead Solution Engineer, Freshworks, UAE, said digital transformation is a continuous journey that requires brands to ponder over elements that can impact customer experience (CX). Speed is the key for CX, he said: "Whether you resolve customer queries immediately or you take some time, they want to feel the level of interaction and the importance you are giving them."
While the transformation journey might differ across products and industries, he said  that there are five core principles that should be part of every brand's priority list. "Look for an omnichannel platform that helps bring all communications in one place, automation in self -service; move from reactive support to a proactive engagement with the customers; make lives easier for customer support agents through an intuitive and functional platform; and redefine the key metrics and evaluation process."
He claims that the five elements will prove to be extremely useful in terms of any digital transformation journey that the brand is trying to build for enhanced customer interactions.
In another session, Laura Mchenry, Vice President Marketing EMEA, Tealium, UK, brought forth why customer data is a valuable asset and why it's important to treat it that way for personalisation. "Over 90 per cent of consumers are more likely to shop with brands providing offers and recommendations relevant to them, and 80 per cent of companies see an uplift since implementing personalisation," Mchenry said, adding that for personalisation and digital transformation, process, talent and technology are important.
The value of the customer data platform lies in its ability to create personalised marketing strategies at scale and with speed, Mchenry said. "Having a fixed perspective of what you want to achieve helps you measure and monitor more effectively. If your personalisation efforts can improve email open rates by 10 per cent, it can drive 2 per cent more site visits and deliver 5 per cent more conversions."
Connecting with customers
Meanwhile, customer centricity expert Steven Van Bellegham shared insightful ideas that brands can imbibe to connect with their customers. "Stay in touch with customers. Don't make decisions based on excel sheets and statistics. Real-time customer feedback is key."
Bellegham emphasised, it's time to get closer to customers and listen to them.
Advocating for friction hunters in customer journeys, Bellegham said they could  enhance CX. But the bigger question is, how can brands go beyond the customer journey to truly add value? "The challenge is to create value in the life journey of customers. And that's where the opportunity is for the next couple of years."
While some companies are leaving their lanes and adding new services that could add value to their customers, many are not. Why? It's because they are scared, Bellegham said, adding that it's time for brands to look at their business core values with a different perspective, where they focus on the customer instead of the product.
"A lot of companies feel that they need to be perfect first before they move to the next level. Optimising customer journey is never finished, and having the best digital convenience is never finished. It's an ongoing journey. If you wait, you will never get there. Many companies focus on the core, which is important, but they should not focus on products but customers."
Employer experience will shape CX
In a session on How To Build A Global Digital Workplace, Prelini Udayan-Chiechi, Senior Vice President Marketing, Zendesk, UK, said: "Being in the office five days a week is a thing of the past. Now, it's about flexibility, it's about timing and location that work for the employees."
"How you deliver your employer experience (EX) will shape how you can excel in CX. Having engaged employees is core to delivering to your customers," she added.
As employees are looking for work-life integration, so are customers, Udayan-Chiechi said, pointing out the importance of adjusting hours, communication, tools and service delivery for employees and customers.
In a panel discussion on Empathy in CX, Olga Budieri, Global Head of Customer Experience, Aramex, UAE, said CX is not a fluffy concept but one that needs to be approached with tangible goals. Budieri was joined by Achilles Manolopoulos, Head of Customer Experience, Zand, UAE, and Gulcin Buyukcil, Sales Director, HCL Unica, Turkey.
To Budieri, businesses should start by approaching stakeholders, identifying pain points and making key recommendations. "This way, it becomes a part of their business plan," added Budieri, stressing on the importance of making empathy in CX a team effort.
Tailoring CX is a continuous process, according to Manolopoulos. It starts with small steps. "People at the top need to lead by example. And people across the organisation should be encouraged to start questioning the process," he said.
In fact, employees are a crucial resource to action this type of change. Voice of the Customer (VOC) is a key driver to lift CX, but it takes empathy from the teams in touch with customers to listen and hear the feedback that can be converted into actionable insights.
Manolopoulos suggests empowering teams to think about VOC as a continuous process. "You listen to the customer, you empathise with them, and you do the right thing. These are the employees that need to be rewarded for making CX the culture of an organisation."
Buyukcil emphasises on organisations using technology to harness the data they have. "You need to be able to zoom in and zoom out to understand the root cause of the problem. Otherwise, brands might end up being too focussed on the wrong cause."
Data and technology can help organisations stay focused and offer customers products based on their preferences. But it's easy to get lost in the deluge of information available to companies, she said.
Empathy is complementary to technology. But teams must be vigilant to ensure tech is helping and not misleading their actions. Budieri suggests revisiting the way customer feedback is captured. "When it is a negative experience, the technology you use to analyse your data should be able to tell you how many times such a case occurs and expand on the factors governing it. Teams should be encouraged to test what could go wrong and how it can be fixed," she said.
Instead of treating feedback as a checkbox that needs to be ticked, Budieri suggests a blank slate where customers can express themselves and brands listen, empathise and act accordingly.
Day 2
Combining behavioural science with marketing strategy could be a powerful game-changer in customer experience, say experts on Day 2 of CX NXT
For marketers, enhancing customers' experience is a priority. They invest in products, in people, and in the service-delivery processes.
There are significant economic benefits to go beyond simply improving products and services, paying attention to customer expectations and how customers perceive their treatment at individual touchpoints and throughout the full customer journey.
While academics have long touted the virtues of using the fascinating disciplines of behavioural science within a commercial context, now, for many businesses, one tool they find increasingly effective is to apply the principles of behavioural psychology to improve the quality of customer interactions.
According to behavioural science, human beings are cognitive misers who are hardwired to conserve energy as much as possible. And the fundamental aspects of human behaviour don't change much over time.
Talking about nudging customer behaviour to personalising those nudges that can appeal to the cognitive misers was Patrick Fagan, Behavioural Scientist, in the session Psychology of Effective Customer Experience on Day 2 of CX NXT Virtual Summit.
"Technology produces shallower thinking. Our motivations and uses of technology are very biased, and people who use the search function score low on cognitive reflection. So despite technological advancements, how can brands successfully engage with customers?"
"The crux of behavioural science today is that small nudges could have a big effect," said Fagan. The brain bouncers need to be targeted.
"Your brain is processing everything at a very low level, and what is known as the brain's bouncer lets us know where we should focus our limited conscious attention on."
The bouncer has a list of things it will instantly pay attention to, and brands must use it for designing CX that is emotionally engaging.
Fagan strongly recommends companies to use emotional, surprising, personal, and primal factors while designing CX strategies. For customer engagement, factors such as curiosity, fluency, and narrative must be leveraged.
Where does personalisation come in? Nudges are not a one-size-fits-all approach. Some nudges work only for a particular target group. It's important to understand the customer at a deeper level. "You can tell a lot about someone by looking at a thin slice of the person's life. You can detect different types of people from their digital footprint." Fagan said. And they can be more accurate than the family's views.
"If you target your CX to different types of people and their personalities, which you can get through their digital footprints, you can make CX more effective," said Fagan.
The "person" at the centre of personalisation
When it comes to adapting personalisation into the customer journey, some industries are ahead, said Sumit Srivastava, Commercial Director, Virgin Mobile, UAE. Take for example the native digital eCommerce industry which is far ahead. Banking is a close second. Telcos are half-way there.
This is because each industry and business type faces a unique set of challenges, according to Owen McConnell, Commercial Director Sales, Zendesk, UK. Here, digital plays the role of an ever-evolving catalyst for CX.
Take the example of healthcare where patients prefer to talk to a Live agent despite hospitals putting their best efforts to offer telemedicine and digital services during the pandemic. "Despite having the best medical devices, the real magic is created bedside. If the doctor doesn't spend 20 minutes talking to the patient, the whole experience seems too transactional. This is an emotional decision that the patient makes," said Kowshik Bhattacharjee, Head of Customer Excellence, Medcare, UAE. All goods and services are commoditised, only companies that create superior CX will succeed, Bhattacharjee added.
It's a blend of digital and in-store experiences that is highlighted in Bhattacharjee's anecdote. So, the question isn't whether the physical store will survive or not. It's about how the role of the in-store experience itself has changed. Customers are increasingly looking at it as an experience centre rather than a shopping centre. Marketers must step up to deliver exactly that.
McConnell suggests looking at companies who have been successful in their effort. "There are three core points that they follow —  using technology to know your customer, processes to combine the systems that make sense of data and investing in having people to engage the customer in that one-to-one journey," he said.
Omni-channel sits at the centre of delivering personalised experiences by unanimous vote. The personalisation model needs to understand that awareness, consideration and conversion may take place across different platforms. Brands need to supply the right channels to the right people at the right time.
Russel Bacha, Head of Loyalty & Technology, Virgin Megastore, KSA reiterated treating customers with the human touch. "Customers want to feel the attention of the organisation towards them; that their needs and expectations are being met – as a person, not as a customer alone. Whether a brand can deliver that will be the difference between him being a loyal, repeat customer versus a one-time shopper," he said.
In a session on Transforming Contact Centre, Ladislau Batalha, founder of Lab Experience, UAE, said call centres first came into existence in the 60s to help answer customer queries but, today, the customers are positioned at the centre of the business, and contact centres are integrated in the omnichannel strategy.
"We have come from an operational cost to a game changer in several organisations," added Batalha.
He said the digital and the physical have become a part of the same journey for consumers, as they can toggle between platforms and solutions for a seamless customer experience. "People choose to interact with channels that they find comfortable. Such is the importance of omnichannel strategies." he said.
Talking about the next best experience, Batalha said, "The contact centres have shifted from a transitional support to a deep focus on quality of interactions in creating meaningful connections."
Written By: Khushbu Raval, Yolande D'Mello, Chandni U, Suparna Dutt DCunha
If you liked reading this, you might like our other stories
11 Digital Trends Shaping CX and Marketing in 2020
Is Empathy The New Marketing Secret Sauce?