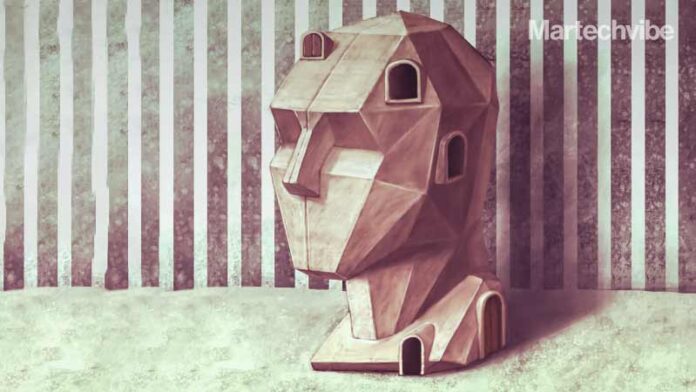 According to a recent report from Edelman, only 34 per cent of consumers say they trust the brands they buy. So it would seem that years of exposure to traditional advertising have made consumers wise and wary of brand messaging.
While the pandemic changed customer behaviours and the long lockdowns helped many re-prioritise life, it also had a profound impact on marketers and the way they look at their business. The word empathy refers to the ability to share the emotions of others — to feel what other people feel and to care about what they care about. But is empathy just another buzzword or a new way for brands to connect with customers on a deeper level?
Empathy has been imperative for design and leadership in the recent past. While design means creating a human-centred design that offers a more valuable user experience, in leadership — it refers to creating an environment of safety and trust as a motivation to perform better at the workplace. So how does marketing fit in? It refers to looking at a consumer as a human being and not just a transaction. Marketers who understand the motivation that drives a consumer are more likely to establish a deeper connection.
It could be a sign of the times. Data has been at the centre of marketing strategies. Data points like clicks, email response rates, and behavioural actions often trigger automated marketing campaigns. There are those that argue that consumers are starting to feel like walking data points and brands are losing out due to a lack of emotion in the chase to drive data-driven campaigns.
Also Read: 11 Digital Trends Shaping CX and Marketing in 2021
What consumers feel
But does data and empathy have to exist in isolation? For example, marketers have always looked at pain points as a way to design messaging for campaigns. But what if they looked at the emotion behind the pain? Data can still help marketers better understand their audience and what drives them, momentarily and in the long run. For example, Dove's 'Real Beauty Sketches' campaign in 2013 empathised with its audience in the truest sense. Since data was collected on consumer grievances regarding societal beauty standards. Social media outbursts mostly from women customers were keenly heard and considered to keep the word 'beauty'- progressive and fluid.
When companies connect with customers' emotions, it can create a mutually beneficial relationship. But companies need data to drive these decisions. It's common to misunderstand sentiment and emotion analysis as the same thing. They are not! Sentiment Analytics tries to understand the general feelings and emotions experienced by a viewer or customer. Think of it as positive and negative on a scale of smileys. Whereas dynamic analysis includes the subtleties within human emotion. So, for example, with the positive spectrum, we may find emotions like happiness, excitement, elation or contentment.
The emotional analysis also looks into the motives and impulses of a viewer, buyer or reader. These exact insights can be very revealing and are easily translated into actions. Here, data powers the science of emotions and helps companies drive consumer behaviour.
What consumers want
Consumer shopping behaviour has fundamentally changed since the pandemic. Although consumers are increasingly looking to embrace social causes, they seek products and brands that align with their values. According to an IBM report, nearly six in ten consumers surveyed are willing to change their shopping habits to reduce environmental impact. Almost eight in ten respondents indicate sustainability is important for them. For those who say it is extremely important, over 70 per cent would pay a premium of 35 per cent, on average, for brands that are sustainable and environmentally responsible.
During the pandemic, when traditional marketing campaigns seemed tone-deaf, marketers preferred to put out safety and hygiene warnings. However, this messaging caused considerable fatigue among consumers. Companies that took proactive measures to use their resources to help were at an advantage.
In the heat of the pandemic, shoe brand Crocs pledged to donate 10,000 pairs of shoes a day to healthcare workers in the United States. The company did this not just by delivering shipments of crocs to hospitals and healthcare facilities but by allowing healthcare professionals to get their pair of free shoes by logging on to their official website. At the same time, HP Inc and its network of customers produced more than 25,000 3D-printed parts for medical gear like respirators and face shields to help with critical shortages of medical supplies. Khalaf Al Habtoor, Chief Executive of Al Habtoor Group, a real estate and technology investment company, donated 50 ambulances and a medically-equipped building to be used for quarantine purposes in the UAE.
Also Read: Why Emotion is Big Business
The face behind the brand
For brands to build true connections with people, they need to meet consumers on their preferred communication channels and create content that puts a brand's own people front and centre. According to research from SproutSocial, 65 per cent of consumers feel more connected to brands that have a robust presence on social. When a CEO has an active social presence, for example, 70 per cent of consumers feel more connected to that brand. Of those respondents, almost two thirds (65 per cent) said that when a CEO uses their social media regularly, it feels like real people run the business.
Marketers have a chance to change the narrative. To keep their brand story fresh and establish deeper connections with consumers by speaking to them about what they care about. The challenge perhaps lies in using technology that lets you scale without losing the emotional connection. In the age of conversational AI, is it possible for chatbots to deliver a human touch?