Where's Your Customer Mapping the Journey in 2021?
Marketing funnels used to be pretty straightforward in the 60s through the 80s — the golden age of advertising. In the digital age, traditional marketing techniques just don't cut it anymore. Aggressive but apathetic marketing approaches are more likely to put off potential customers instead of leading to conversions. The modern customer's journey from awareness […]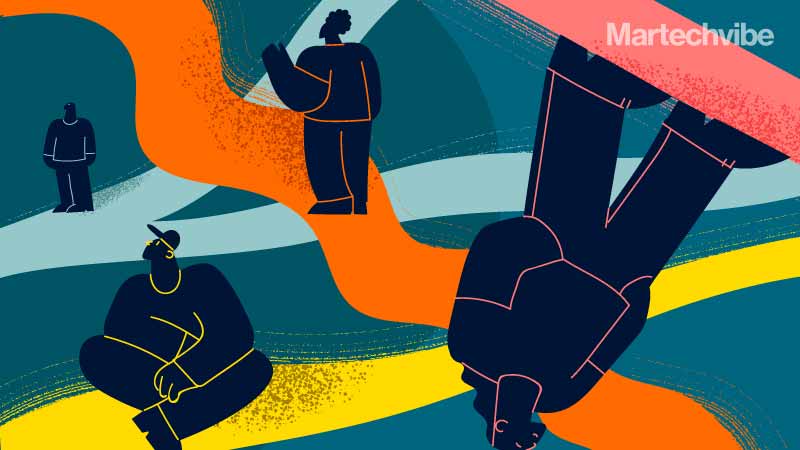 Marketing funnels used to be pretty straightforward in the 60s through the 80s — the golden age of advertising. In the digital age, traditional marketing techniques just don't cut it anymore. Aggressive but apathetic marketing approaches are more likely to put off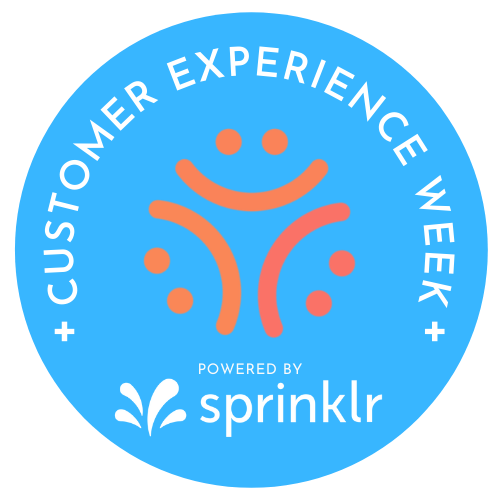 potential customers instead of leading to conversions.
The modern customer's journey from awareness to consideration, conversion and beyond loops back several times. Consumers are more knowledgeable than ever before as they do their own research, look online for reviews, leave feedback actively and want more from products than their functional purpose. Brands that inspire strong emotions in consumers are a new differentiator in an increasingly commoditised market. 
So how does this impact customer journey mapping?  
It changes everything. Customer journey maps, which act as a visual story of your customer's interactions with your brand, act as the foundation of most digital marketing plans. This journey is evolving, so marketers must remain agile enough to adapt to the customer's changing needs. 
Steps to build customer journey maps; 
1. Identify existing branded touchpoints 
Plot your current journey starting with different touchpoints like website, stores, social and email. Which path does each of these journeys follow? Which touchpoint shows the highest traffic? Think of it as an audit where you include labels for stakeholders who might play an active role. This could include sales agents, customer support, social response teams, etc. Try to establish a granular understanding of the situation as it is. Include cross-functional teams to add inputs on roadblocks and glitches. Touchpoint feedback is just a part of the whole story. Highlight gaps in delivery that need to be addressed. With this shared understanding, teams can better identify opportunities for innovation and improvement.
Customer journey maps look different for every company. It needs to incorporate nuances about the unique nature of your offering, business, industry and competition.  
2. Build target customer personas 
No two buyers will operate in the exact same way. But cohorts of users based on behaviour can inform the journey maps to plan how offers and promotions can be tailored to certain groups. Who are all the different types of customers who buy your product? What do they do in their spare time? What do they do for a living? Where are they located? Are they decision-makers, and if not, what is their relationship with the decision-maker? Behaviour maps and psychographic maps will help add colour and dimension to understanding these segments. 
Acknowledge that personas are not water-tight. A customer who usually prioritises premium products might be a bargain-chaser during the holiday season where overall baskets are fuller. 
Learnings from these big-ticket customers and their behaviour can also inform how you allocate spends to maximise ROI. For example, you may realise that a particular product line is more popular with a certain cohort, but they are being marketed the whole range. Data and insights will help your team focus on first converting low-hanging fruit, an easy win. Typically, a customer journey map is created using data from primary research, such as personal interviews, focus group sessions, brainstorming and shadowing, and secondary research, such as gathering and collaborating over information from databases within the organisation, websites, social media, and social media so on. 
Overall acquisition costs for both B2C and B2B have gone up by 50 per cent in the past five years. Reselling to existing customers or providing value additions to retainer clients may be more profitable. Nevertheless, a happy customer is always good for business. 
Technologies like Data Management Platforms (DMP) which primarily work with third-party data provide anonymised profiles of customers. Customer Data Platforms (CDP) work to combine first-party data, website, mobile app, analytics tool, CRM, marketing automation, advertising channel, IoT to give you a combined view. It's important to trust the data that feeds your personas. 
Also Read: The Evolving Customer Experience
3. Understand your customer holistically 
The challenge is to dig deep. Buyer personas have to go beyond demographics and spending power. Customer reviews and feedback can help understand the customer's pain points. Social sentiment can help explain how the customer feels. Track emotions not just towards your brand but towards other things that they care about. 
At each step of the customer journey, you can identify how customers feel, what their needs are, what kind of actions were taken, and what kind of questions they raised. Knowing what kind of questions your customers have can help you know what you should really address in your communication, through content or via UX. At the end of the day, you end up improving customer experiences.
A customer journey map can be compelling when you incorporate empathy into it. 
4. Visualise the flow of interactions 
In 2017, McDonald's decided to rebrand by changing the look of their restaurants. For busy customers, they added digital self-service kiosks and simpler menus which improved accuracy and brought down the turnaround time for orders. At the same time, they upgraded the interiors in select outlets where they wanted customers to spend more time using choice architecture, a subset of behavioural economics. Lounge chairs and table service differentiated one journey from the other. 
The case of McDonald's illustrates the loop of cue and drive between customer and brand. Executives at the fast-food company had picked up on customer feedback about streamlining the order process. But it also gave customers something they never expected from McDonald's, a trendy café where customers were driven to spend more time.  
Customer-facing team members can be valuable players in this part of the exercise. Overlay what you have learned about your customer's needs and wants with the company's business objectives. 
Using visual tools will aid experiential understanding of the buyer's thought process before, during and after making decisions. Supermarkets do it all the time in traditional set-ups. Positioning the candy bars near the checkout when customers are more likely to make a spontaneous decision. 
Also Read: Take The Stress Out Of Marketing, Map Your Customer Journey 
5. Look at the bigger picture 
Customer journey mapping is a continuous and iterative process. Marketers may lead the charge to create a seamless experience for the customer, but this is heavily dependent on multiple departments within the organisation to action that change. Leaders will need to zoom in to see how larger decisions affect inter-related operations. At the same time, you need to zoom out to ensure new elements are in keeping with a consistent brand image.  
Netflix uses agility when reacting to new customer needs by making small and quick changes. Take for example, the way Netflix welcomed the surge in subscriptions at the start of the pandemic without compromising on its strategy to tailor its product to suit the flavour of the region. In 2020, the European Union asked companies like Netflix, Amazon and YouTube to reduce network stress. The request asked that streaming companies ensure that they use telecommunications networks as efficiently as possible, given the unprecedented energy demand governments were facing at the beginning of the lockdowns.
Netflix developed, tested and deployed a way to reduce its traffic on these networks by 25 per cent — starting with Italy and Spain, which were experiencing the biggest impact. Within 48 hours, they hit the desired goal and began expanding across the rest of Europe. 
A year later, YouTube announced that they were going to do the same thing but without the same applause from consumers. 
A common thread lies between companies that boast of successfully navigating the customer journey and delivering a stellar experience at every stage — they are all customer-obsessed. However, using data, you can trust to build, test and deliver better interactions at each stage of the customer journey ultimately affects the greater effort towards a better customer experience.