VMF 2021: Vibing With Marketing Leaders
The third edition of the region's biggest marketing technology event has begun. A whirlpool of marketing minds and conversations are set to inspire the industry, especially during the trying times of the COVID-19.  With the drastic change in consumer behaviour, digitisation was an expected uphill battle for businesses. However, let's not call changing consumer demands […]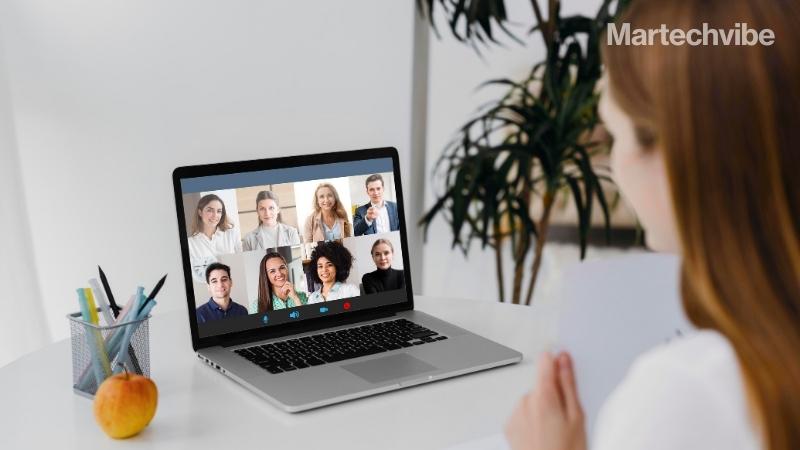 The third edition of the region's biggest marketing technology event has begun. A whirlpool of marketing minds and conversations are set to inspire the industry, especially during the trying times of the COVID-19. 
With the drastic change in consumer behaviour, digitisation was an expected uphill battle for businesses. However, let's not call changing consumer demands "a struggle for marketers." While the industry braved through the worst during the pandemic-led chaos last year, Middle East marketing teams realised that technology, consumer convenience, and personalisation must be central to their re-evaluated strategy. 
With their core value in place, do all marketers have the actionable insights to satisfy their customers? Vibe Martech Fest (VMF) recognises the need to articulate the marketing transformation and work towards the success of 2021, where MarTech stops being a buzzword and becomes an essential investment.
Also Read: Company Closeup: Adobe – Designed for Success 
The 3rd Annual VMF Middle East is a virtual edition in March, followed by the in-person event in September 2021 to focus on the new, revolutionary age of Martech. A carefully curated group of world-class speakers and expert innovators will discuss digital technology's emergence and how to update martech stacks compatible with both the brand and customers' needs.  
The emergence of digital technologies and platforms has brought about a paradigm shift in consumer behaviour. This inspiring VMF dialogue with executive leaders hopes to achieve tech-driven and data-driven marketing teams who will successfully achieve a fulfilling digital future.
Although the focus remains on marketing leaders, the rest of the C Suite, including Chief Executive Officers, Chief Data Officers, Chief Digital Officers, and Chief Information Technology Officers, can gain actionable insights.
With the convergence of marketing and technology presenting limitless possibilities, the two-day VMF 2021 is also holding a panel discussion, 'The Crumbling Cookie.' It will include a reflective conversation with  Alastair Sherriffs, VP Growth, Property Finder, Vimal Badiani, VP, Merkle and Balaji Viswanath, Head of Digital Acquisition, Standard Chartered Bank. The fest will also play host to experts from Property Finder, Xpress Money, RAKBANK, Sitecore, Lulu Group International, among others.
What more can you expect from VMF 2021? 
CRM on steroids – The new age retention

Is a Customer Data Platform Right for You?

Experiences Marketing – Driving revenue through customer loyalty

Panel Discussion on Omni-channel transformation: The winning formula for retailers

An exceptional performance by speechwriter Simon Lancaster
Reset. Review. Rebound. VMF 2021 focuses on these 3 R's that they believe define the 2021 vision of the business industry. With the purpose to honour those leaders who pushed the boundaries of marketing technology even during troubling times, Vibe Martech Awards (VMA) will also be presented during the festival. The award categories include:
Martech Team of the Year, Martech Future Leader of the year, and Best Martech Platform. 
Also Read: Marketers, Let the Games Begin
Presenting cutting edge Martech solutions with a practical approach, Vibe Martech Fest (VMF) is presented by Sprinklr and hosted by Martechvibe – the region's only and world's fastest-growing martech media brand. The other key event partners are Tealium, Sitecore, OneTrust PreferenceChoice, SAP, and Merkle. The media partners are EnterpriseTalk, Talk CMO, and ITSecurityWire.