The Grand CMO, CIO Alliance
CIOs and CMOs need to work together to address digital customer experience and expectations. In 2020, more than half of the global population went online. Put simply, this means that more people now use the internet than those that do not. As a result of this shift, businesses now need to leverage the opportunities introduced […]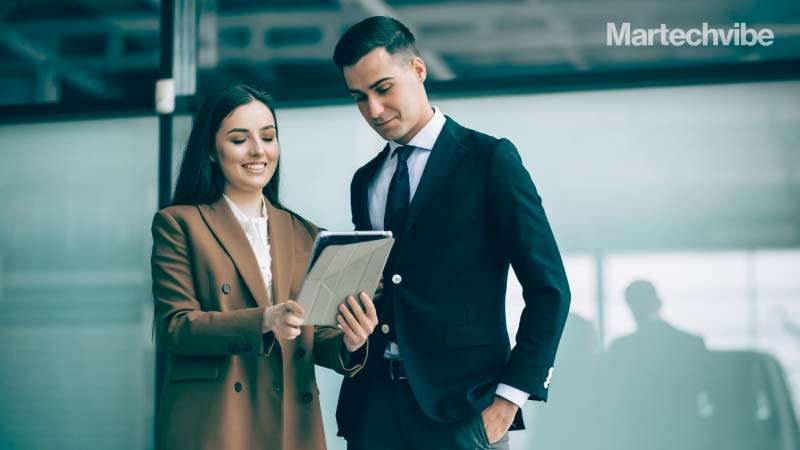 CIOs and CMOs need to work together to address digital customer experience and expectations.
In 2020, more than half of the global population went online. Put simply, this means that more people now use the internet than those that do not. As a result of this shift, businesses now need to leverage the opportunities introduced by new technologies to succeed more than ever. Digital is an integral part of any business strategy, and CMOs and CIOs are responsible for spearheading organisations' digital transformation.
Technology and digital transformation have made it essential for the CMOs and CIOs, who earlier haven't always worked well together, to unite rather than work independently to achieve positive results. Ushering in a new age of CMO and CIO alliance to accelerate revenue growth and digital maturity. 
The Evolution of the CMO
In the 90s, the rise of the information age witnessed companies like Scopus and Vantiv guide Sales Directors to improve their top line.
In the 2000s, Symantec and Citrix empowered CIOs to improve their productivity by strengthening and developing their IT infrastructure.
It is pretty evident that digital technology has a meaningful influence on the development of the business world. It's the time for marketing disruption to truly make it the decade of the CMO.
Martech Investments are growing
Martech investments are on the rise. According to a Gartner study, investments in martech are 29 per cent of the average company's overall marketing budget. Technological investment has even exceeded the 24 per cent budget allocation for in-house marketing labour. Clearly, CMOs and senior business leaders see martech as essential investments.
However, picking martech solutions isn't only a matter of checking off a box. It is about building the capability to deliver superior digital experiences that encourage sales, consumer retention, and loyalty. Hence, marketers need to concentrate equally on the ROI of martech and whether the investment is required to support the company's business strategy and encourage positive business outcomes.
The immense increase in growth is essential and opens up previously untapped possibilities for CMOs and CIOs to cooperate and move the business ahead. The main segments in which enterprises are investing today and will continue to do so are:
CRM: Customer relationship management software empowers businesses to manage and examine customer interactions and data during the customer lifecycle, to enhance customer relationships, strengthen customer loyalty and finally drive sales. It is an important area for any business and a crucial area of collaboration for technical developers and marketing experts.
Also Read: Best CRM Software for Every Business 
Database: If the database developed is effective and technologically strong, it will be easier to utilise all the available data to communicate with consumers and increase revenue. 
Digital Marketing: Brands will require to invest time and money into implementing efficient digital marketing tactics to guarantee success, if not survival. Just to re-emphasise its importance, over one-third of CMOs assume that digital will account for 75 per cent of marketing spends over the next five years.
Analytics: The analysis of statistics, insights, and intricate silos of data is crucial in today's fast-moving digital world, and investment and teamwork between the CIO and CMO would make the activity far more effective. As per a survey from IBM (including over 700 CMOs), the  top priority is to include data-driven insights into every marketing decision.
Consumer Experience
A vital area of investment for CIOs and CMOs is the consumer experience.
CMOs need to engage customers in unique and innovative ways on digital stages that are continually evolving, as per the present consumer-centric environment. Simultaneously, with a mobile-first and channel-agnostic approach, this requires close collaboration between the marketing and IT departments to manage or execute virtual assistants, experiment with augmented reality and micro sensors, along with testing digital marketing centres and real-time social listening centres.
To obtain such a spend on marketing; technology must become more integrated as CMOs need to do more with the tools available to them and use them  more accurately.
It's no wonder that 72 per cent of CIOs admitted that they find it challenging to balance business innovation and operational excellence. And 87 per cent said that the CIO role is more challenging than ever.
Also Read: Protect Your Consumer's Experience
Alliance in Action
While the connection between the CIO and CMO toughens, businesses have started to show new outstanding growth and increased success. 
For instance, CarMax was once a much sought after place to buy a used vehicle; it has come under pressure from the emergence of exclusively online start-ups, including Vroom and Beepi. To battle against these market disruptors, CIO and CMO of Carmax came together to approach the company's dependence on physical stores and connect to consumers in unique and innovative ways.
The resolution was to co-locate CarMax's marketing and IT staff to a digital technology centre, while fixing its website to enhance inventory search abilities and introduce a new CRM system to efficiently support sales staff entrance data from a host of devices. The software was developed regularly to improve products before they went into production.
Conclusion
In the present business environment, there is no room for a rift between marketing and IT. Essentially, marketers and technical staff are supposed to work hand-in-hand to deliver results. In a couple of years, the connection/bond between CMO and CIO will be close, and it would be almost impossible to tell the roles apart.