Strategies for Personalised B2B Content in 2021
Businesses have been talking about personalisation for years; however, B2B is still catching up to the trend in many ways.  For many B2B businesses, 2020 has been a critical year as it made them quit their old strategies. For many, it meant delivering extra personalised content that aligned with the changing needs of the audiences […]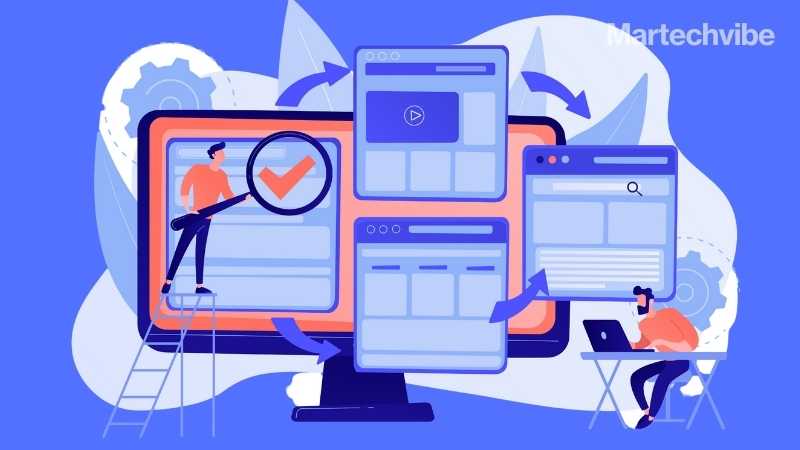 Businesses have been talking about personalisation for years; however, B2B is still catching up to the trend in many ways. 
For many B2B businesses, 2020 has been a critical year as it made them quit their old strategies. For many, it meant delivering extra personalised content that aligned with the changing needs of the audiences and encouraging a transition to all-digital, account-based marketing.
Content personalisation is practical for B2B businesses, as industry stakeholders declared that they use content marketing to create leads, assist the sales teams, enhance thought leadership, and generate web traffic, according to Seismic and Demand Metric. And 80 percent of the study members have claimed that personalised content has been more productive than non-personalised content.
However, while implying personalisation, marketers shouldn't seem like stalkers, they should be more like cool mind-readers. Here are some personalised content strategies for the B2B enterprises that will connect with brands and their consumers.
Looking over the digital context and competition 
Clients' preferences keep changing. So, it is critical for businesses to collect first and third-party data to create insights about the buyers' action, such as campaign response, content consumption and behaviour.
Understanding what competitors are investing in to reach the buyers can be beneficial as the internal data only explains the buyers' response to what the company has offered. If a particular brand is not offering what they like or demand, they will find competitors who can. It can also incorporate what potential buyers are seeking and what content they consume in general; to create personalised content they can possibly respond to.
Businesses can find the gaps by targeting those buyers on whom the competitors focus less, to make the company stand out in the market.
Also Read: Monetising Online Content Through Paywall
Generating Customised Content for Each Buying Stage
Brands should map the stages of their buying journey and then decide which functions or personas are connected at each stage. This data can be used to determine, by persona, what the content needs to cover and what is the best form. Gathering all this data and breaking it down into components will help meet the clients' interests.
Use behaviour triggers to activate messages
Setting up digital campaigns that trigger outreach such as content syndication, display, LinkedIn ads, based on real-time consumer habits. Research behaviour, campaign answer, virtual event participation, and sales communications show what's on buyers' minds and where they are in the purchase process.
Test, measure, improve, repeat
As brands create content and generate triggers, there are some effects brands need to observe. They can then continue to monitor buyers' behaviour and update accordingly.
The advantage of digital marketing is how simple it is to learn and adjust in real-time and how everything is measurable. Digital strategies make it easy for businesses to trace each investment and provide transparent reporting on performance.
Businesses need to question themselves about the response they require versus the response they get. They need to delve into particular ways lead to more agile buying cycles, and use all of that data to enhance campaigns and show marketing value to their company.