ROI on Your Martech Investments
The tech stack shoring up a marketing strategy is gaining more and more significance in the digital age.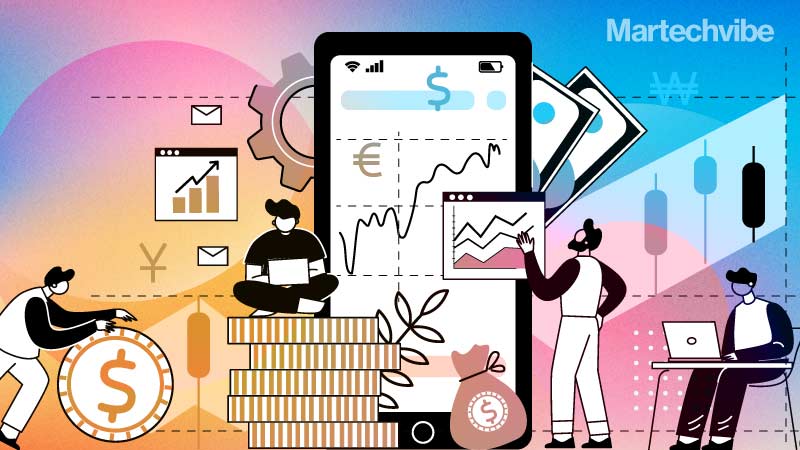 As per a 2021 Gartner study, while marketing leaders cut back on expenses like hiring and agencies, marketing technology remained a priority in the budget, with companies spending up to 26.2 per cent of their total marketing budget on innovative and intelligent technology.
But, having spent the money, how do brands measure performance and return on investment (ROI) on marketing technology? A 2018 Marketing Technology ROI survey showed that increasing marketing ROI is the first objective when creating a marketing technology strategy. However, 44 per cent of marketers believe forecasting ROI is one of the biggest challenges they face when acquiring new marketing technology.
Effort To Output
According to Paul Wallis, Growth Director at Epsilon – a global advertising and marketing technology company focused on performance-based outcomes for brands- needs to consider the ROI in the context of real-time and transparent results, which should power real-time optimisation. You also need a holistic view of your P&L, not the tech investment. "Think about what's driving your ROI – is it just a return on money spent, or do you consider other factors such as reduction in acquisition costs, enablement of new areas of business, better customer experience," he said.
According to a recent MarTech Replacement Survey, 62 per cent of marketers are wary of hiring new employees to operate new martech tools. It means the team's time is more valuable than its nominal value. It's crucial, therefore, to determine if talent, training and organisation are available to utilise the products in your stack.
Marketers need to assess and scrutinise their marketing stack with the same careful and critical eye as they do their content. Just as content marketing requires a focused and in-depth editorial strategy, a comprehensive and precise martech strategy ensures that the digital marketing stack is successful and leads to measurable ROI.
To rationalise your martech stack, start with a robust data platform with modular capabilities – to solve for, e.g. media, CRM and creative optimisation. It's all about strengthening what you already have and enabling the capabilities you need. Also, it's important to evaluate existing capabilities and eliminate underused or marginal technology.
Building Your Basic Stack And Scaling Up
Wallis points out that it's essential to define your business goals and start with the basics, such as CRM, automation, and CMS.
"Ensure you have a planned strategy and consider your segmentation as early as possible. Always ensure you invest in a dynamic tech stack. You don't want a walled garden – as you grow, you will want to ensure that you can integrate as much as possible," Wallis adds.
In 2020, when Walgreens announced the launch of their loyalty programme myWalgreens, it was a complete reinvention to offer customers extensive new benefits. Walgreens is the second-largest pharmacy store chain in the United States. It wanted to create stronger customer relationships by encouraging customers to follow a healthy lifestyle. Members could earn bonus Walgreens Cash rewards for achieving health goals. Towards this aim, members would receive daily, personalised recommendations for health and wellness, as well as the real-time local environment and health forecasts. The incentive-based loyalty programme offered customers the chance to save money and be rewarded for purchases, services, and healthy behaviours. Epsilon worked with Walgreens to launch this loyalty programme that went beyond transactional benefits to deliver emotional, rational wins for the brand. Do marketers need to measure metrics to prove performance on the technologies involved?
Being specific about your martech needs and bringing in a stack that caters to those needs is an important step. It may mean you don't purchase all your solutions from a single vendor; instead, you integrate integrated solutions with point solutions or specific, targeted tech solutions. More prominent vendors usually offer integrated solutions to meet a cluster of marketing needs. However, digitally proficient brands that rank as 'Genius' on the Gartner scale (think Mercedes-Benz, Louis Vuitton and Red Bull) use a mix of these and point solutions for a significant portion of their martech stacks.
Upgrade your tech and upskill your people
Your vision is reflected in the tech stack you invest in. Companies that reap early benefits do so when all team members, not just the leaders, understand that vision and execute it for success. Marwan Remman, Account leader at Epsilon explains their approach "When a client invests in our loyalty platform, the Epsilon Loyalty Labs is an interactive experience that helps everyone understand and build toward a common goal. Ensuring that the new bottle does not serve old wine."
Key Performance Indicators To Track
Cost per acquisition, customer retention, churn, and revenue growth are the lead indicators to track. Others, such as Lifetime Value (LTV) and KPI for engagement, could be looked at with customer privacy at the core.
Since marketing's most important purpose is to find, retain and grow the customer base, martech KPIs need to look beyond the traditional indicators associated with technology investments, such as usage, business continuity, impact on revenue and responsiveness to market demands and opportunities. Tying customer measures to martech makes for a better way to evaluate success. Brands could look at innovation, time to problem resolution, and customer-focused metrics as they implement new martech solutions.
Conclusion
Leading edge brands set benchmarks to measure returns on all their investments, including the technology of course. But these leader brands also understand the value of tangible as well as intangible returns,
As the world moves away from traditional methods of marketing as well as measurement, every dollar spent is accounted for. Tech partners who promise transparency in performance and reporting help leaders validate the wisdom of their investment decisions. And provide an opportunity to optimise and course correct in real-time, not retrospectively. In addition, campaigns deployed on technology platforms that help marketers reach the right people at the right time, with a high degree of relevance, create priceless marketer confidence. And most importantly, in today's world, where concerns around consumer data privacy can never be compromised for any business need, the value of technology partners that protect the brand from any repercussions is the most valuable ROI one must seek.
If you liked reading this, you might like our other stories
The C-suite Customer Loyalty Imperative
Scaling Your Loyalty Programme