Martech Spotlight: Coca-Cola
A combination of several well-produced ads and a thirst-quenching recipe have made Coca-Cola a household name. Starting as an average sale of nine drinks per day back in 1886, today, the world is sipping over 1.9 billion servings of Coca-Cola in more than 200 countries daily. Being the largest producer and licensee of 3,500 nonalcoholic […]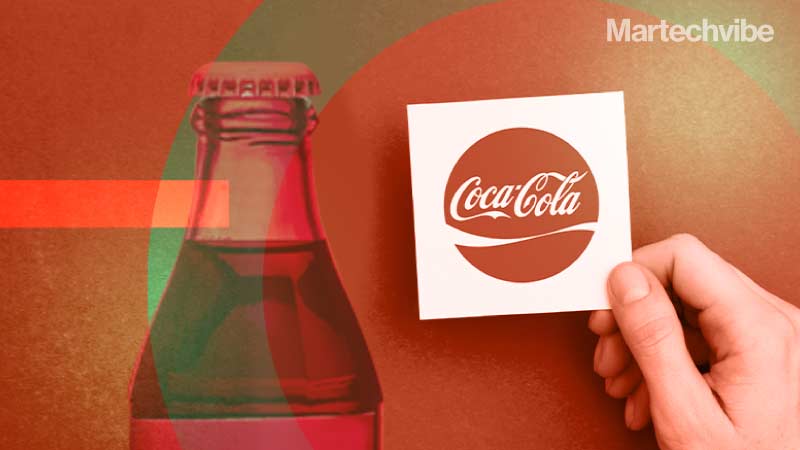 A combination of several well-produced ads and a thirst-quenching recipe have made Coca-Cola a household name. Starting as an average sale of
nine drinks
per day back in 1886, today, the world is sipping over
1.9 billion
servings of Coca-Cola in more than 200 countries daily.
Being the largest producer and licensee of 3,500 nonalcoholic beverages globally, Coca-Cola has provided a refreshing experience to the public for more than 120 years since its inception. 
Such massive scaling and constant dominance in the "big data" era is not duck soup. The brand unleashes its potential with its new-age tech stack to gauge customer behaviour and social media patterns.  
Cola's (AI + big data) play
Early this year, Coca-Cola launched its 'Smart Lounge' in Shanghai with retail tech provider SandStar. The place is designed for customers who can have coffee, enjoy an interactive environment and purchase beverages, while a network of AI-based cameras along with computer vision technology is placed inside each section of the store to collect data and understand consumers' shopping behaviour.  
The aim is to identify data like the typical number of shoppers, shopping routes, time spent in the lounge, interactions, and the spatial distribution of the places visited. The tracking dashboard provides real-time details. Store managers can use this data to develop data tags based on insights into customers' shopping habits and purchase preferences and to "understand the shopper better."
In 2021, Coca-Cola Bottlers' Sales and Services (CCBSS) decided to digitise the document lifecycle with the help of AI. The company joined hands with Ripcord, the robotic digitisation company, to automate document capture of key fulfilment and logistics records. As a result, millions of proof of delivery documents are digital every year. According to research from The Hackett Group, a complete digital transformation can help procurement firms reduce costs by at least 45 per cent.
The company also established the Social Center, an internal content agency, in collaboration with Havas. In this new agency structure, clients, media, analytics, and creatives collaborate to create social media content that is effective, pertinent, and channel-specific. 
As it was [getting difficult] for the brand to connect millions of data points globally to have a 360-degree picture, "social media" turned out to be one of the first places where the company used big data.
Coca-Cola employs AI to monitor and analyse social media to overcome this challenge. The brand has established over 40 "social centres" that gather data and analyse it for insights through Salesforce to understand how its products are discussed and shared on social media.
The company doesn't stop here. It tries every bit to understand what their customer looks for.
Consumer appeasement
Coca-Cola accelerated its digitisation journey and has started integrating AI into vending machines. Intelligent vending machines change their "mood" and work effectively depending on the environment. For instance, a vending machine at a gym would advertise more water or energy beverages than regular sugary drinks. 
Furthermore, a customer can purchase a Coca-Cola product or another soft drink from the brand without inserting cash into a vending machine using the company's loyalty app – "Coke On".
The machine further digs into the purchasing pattern and customers' preferences to provide them with customised products, discounts, and promotions for particular vending machines. On top of that, the algorithm examines each machine's transactional history and generates suggestions for improving each machine's revenue.
To raise awareness and engagement, brands host immersive events and experiences. The Coca-Cola company has a long history of supporting essential projects, events, and sponsorship worldwide. Some of their well-known sponsorships include Apple iTunes, NASCAR, BET Network, NBA, and the Olympic Games.
A brand that listens
As reported in The Guardian earlier, Coca-Cola, in response to a report urging global corporations to end their plastic footprint secrecy, has disclosed for the first time that it creates 3 million tonnes of plastic packaging annually or 200,000 bottles per minute. People expressed their fury on Twitter at plastics contaminating the waters and demanded that the brand take accountability for its actions. 
Besides accepting its contribution to climate damage, the company, as part of its World Without Waste sustainable packaging initiative, set the goal to collect and recycle a bottle or can for every one it sells by 2030. 
Towards the end of 2021, Coca-Cola announced the launch of its first beverage bottle prototype made entirely of plant-based plastic, except for the cap and the label. Further, according to the company, they are planning to make 100% of their packaging recyclable globally by 2025. 
"Since packaging amounts to 30% of our emissions, these efforts can also dramatically reduce our carbon footprint globally. As our packaging and climate strategies are intertwined, we intend to reduce the environmental impact – one bottle at a time," the company said in a LinkedIn post.
Being one of the world's largest makers of soft drinks, Coca-Cola has received immeasurable fame with 500 products marketed in 200 countries and billions in revenue. Many might be unaware that even Coca-Cola's flagship product varies and depends on the market. This allows the brand to ensure individual tastes and maintain a distinctive taste signature.
If you liked reading this, you might like our other stories
Martech Spotlight: KFC
Martech Spotlight: Almarai