Martech Radar: Top CRM Tools
Do you need a CRM tool that is easy to use? We compiled a list of top CRM tools in this week's Martech Radar. With many CRM tools available in the market, understanding which one to choose can be tricky. Here is your guide to find out what each CRM tool can offer. This post […]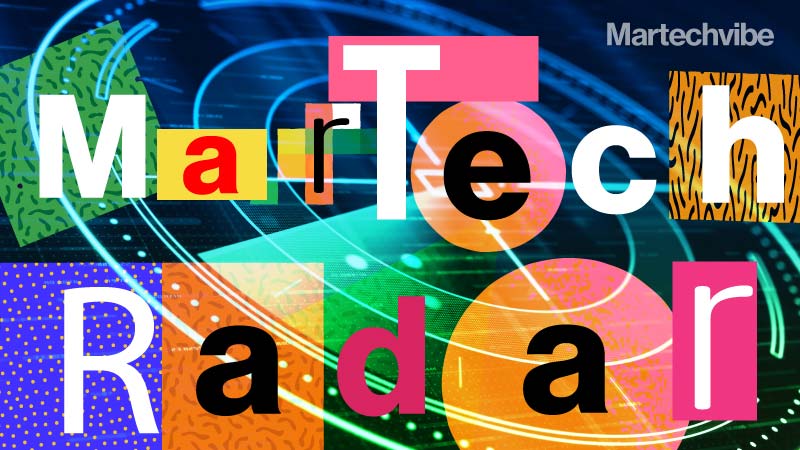 Do you need a CRM tool that is easy to use? We compiled a list of top CRM tools in this week's Martech Radar.
With many CRM tools available in the market, understanding which one to choose can be tricky. Here is your guide to find out what each CRM tool can offer. This post will enlist some of the most well-known CRM tools available in the market and provide a brief description about each one.
Read on to learn more about the best CRM tools! These vendors offer robust solutions that go beyond just invoicing and tracking customer leads. You can find useful features that make it easier to manage team workflow and establish better communication with clients.
Here are some of the top CRM tools for 2022:
ActiveCampaign
What if you could combine a CRM and email marketing solution into one tool? Since the marketing automation company debuted its CRM function in 2014, that has been one of ActiveCampaign's main selling points.
Email marketing is ActiveCampaign's area of expertise. When managing opportunities, ActiveCampaign intends to automate communication between marketing and sales. Additionally, its affordability makes it alluring for small businesses.
In addition, it simplifies the management of contacts and deals. This CRM focuses on creating, editing, and progressing deals — which is probably why it's called a Deal CRM.
Apptivo
Apptivo that wishes to manage many business functions—sales, procurement, spending, invoicing, marketing, and contracts—with a single app. In addition, the UI is customisable, so you can modify it to fit the way you conduct business.
The supply chain suite enables you to handle orders, inventory, and delivery and add vendors. All necessary information for orders, including the shipping address, terms, contacts, and currencies, is automatically filled in based on the customer's information. You can create packing slips, with a few clicks, then select the shipment method, and convert it to an invoice. You may view orders that have been shipped or are awaiting to be shipped. It also has categories like booked, closed, back ordered, and partially shipped.
Opportunities, funnels, contacts, activities, territories, and markets all are included in the pre-built sales reports. You can also create your own custom reports and include any field you're capturing data in.
Bitrix24
With remote work to continue, this CRM offered by Bitrix24 offers numerous ways for teams that are spread out and work remotely to communicate, collaborate, and share information.
This tool also supports CRM, marketing automation, project management, and web design.
You can communicate with coworkers individually, in groups, or by department using the internal chat tool, which also allows you to add links, tag people, and record and send videos.
Unlimited contacts, deals, and companies are included in each package. Bitrix24 offers configurable fields and sections for managing contacts so you may collect data that is useful for your company. A Profile displays the communication "load" generated by the contact and all pertinent information, including deal value and bills.
Close
Teams of inside sales spend a lot of time calling and emailing follow-ups after sorting through thousands of contacts. These essential tasks will be more effective if they are carried out with less difficulty. Close combines all of this information into a CRM that simplifies communication and chooses whom to contact by clicking a button.
Call coaching, call recording, and pre-recorded voicemail are all functions of phones. All of your incoming calls, messages, emails, and tasks are displayed in an inbox, where you can answer and filter according to already-completed and upcoming assignments.
Smart Views let sales representatives see who and when to follow up with. Leads to call leads never called, and no contact for more than 30 days are a few of the categories. These lists, save you from considering: Should I give this person a call? 2) How should I respond? And allows you to use statuses, such as "in a trial", the perfect times to call to customise the lists so that only the most appropriate leads get generated.
Freshsales
Freshsales is a CRM platform to streamline sales operations. The technology enables you to follow a consumer throughout their lifecycle, from the time they first visit your website to the point at which they convert.
Additionally, Freshsales has an AI that gives you a bird's eye view of all active offers while highlighting the ones that require your attention the most. You also receive quantifiable indicators that provide information about the sales performance of your business.
It can be used as a CRM platform to manage numerous pipelines, complete deals, nurture the best leads for your company, and much more. Every customer and the prospect you've ever worked with, can have their records kept up to date and accessed with Freshsales.
HubSpot CRM
Another provider of CRM software. HubSpot CRM may help SMBs to reduce extra effort. Since the CRM can be installed on portable devices, authorised users can access it whenever and wherever they choose. One of this CRM's advantages is its sales automation tool, which lets customers concentrate on other areas of their organisation while a deal is being made. Other helpful features of Hubspot CRM include email templates, the ability to track and log emails, and the documents tool.
Insightly CRM
Insightly CRM offers a special and extremely practical relationship-linking tool that allows users more control over their sales activities. Insightly provides an adaptable solution for small teams that lack the capacity to manage all the specifics of sales operations. Administrators and representatives can create the custom dashboards to showcase specific contexts, KPIs, and workflows. All of Insightly's service levels, let you set up particular rules for typical events that lead to actions during the sales process.
Keap
Keap, formerly known as Infusionsoft, provides a platform for CRM, sales, and marketing automation. All types of enterprises can use the solution's features and functionalities. It comes in editions for startups, expanding businesses, and established companies.
Established companies and teams can increase online sales by optimising the sales pipeline. The tool includes features for advanced automation, secure payment platforms, eCommerce, and CRM.
Keap's plans include the Zapier integration library of over 2,000 applications, which includes Shopify and Facebook. It can be accessed by going to the Integrations page in the Keap app. To access the integrated apps, no additional download or installation is required.
Nimble
Nimble keeps prospecting sales teams organised and effective with its Prospector engine, contact action lists, and social tracking functionality. Additionally, the UI has a humorous character that makes it fun to use.
Nimble provides a tonne of instruction throughout the user interface (UI), especially when you initially join up.
If there are many LinkedIn and Twitter account choices for a contact, Nimble will prompt you to confirm the proper one. Additionally, it includes all pertinent data, including job history. This information is then presented in an astute summary that gives you a quick understanding of your contact's background, professional activities, and spheres of influence.
Nutshell
The features of Nutshell, a sales-focused CRM, will make the jobs of sales managers and their representatives simpler and more effective. These capabilities include team and territory management, specific customisations to match how and to whom you pitch, and reporting tools to measure any data point.
Depending on your sales processes, you can develop distinct pipelines for each of your business lines if you have them. Your transactions stay organised and appear on the screens of the appropriate reps when leads are automatically assigned for each pipeline based on territory, market, etc. You can specify activities that must be completed as part of your sales process for each stage of a pipeline and schedule automated emails to follow up on those tasks.
You can add people to Nutshell from new Mailchimp subscribers and automatically create Trello cards from Nutshell leads.
NetHunt CRM
Since NetHunt CRM was created for Gmail, you can manage contacts, deals, tasks, reports, and email campaigns from your inbox. NetHunt is an excellent CRM option for people who currently spend the most of their time on Gmail and don't want to switch between several apps.
Additionally, NetHunt provides editable web forms and pop-ups for lead collection. These leads can then be automatically added to a nurturing campaign you design.
If you're using LinkedIn for prospecting, NetHunt's addon enables you to quickly build contacts while browsing profiles. Then, contacts are expanded with additional information like social, email, phone, employer, and position. The same method can also be used to add companies. Each prospect's profile will indicate whether or not they are a CRM contact when prospecting. Additionally, each LinkedIn profile includes a sidebar that displays information from the contact record, including emails and tasks.
Ontraport
Ontraport has features that can integrate the entire customer experience for businesses that sell products, services, or memberships online. These features range from marketing to transactional sales/payment processing, cross-selling, and coupon codes, all the way to post-sale follow-up and nurturing.
The marketing suite provides pre-built and personalised automated campaigns for customer attraction. The builder includes a visual drag-and-drop editor that enables you to customise the user experience by setting triggers, actions, and filters with "if/then" branching logic. The statistics for each of your campaigns may then be monitored, including conversion rates, monthly recurring revenue, lifetime value, and contact flow. Make use of Ontraport's Zapier connectors to get more from the programme.
NetSuite CRM
For business owners who wish to offer the greatest customer experience possible, Oracle's NetSuite is a cloud-based ERP platform with CRM capabilities. The CRM module aids businesses in getting the most out of each client encounter at every point of contact. Your customer interactions are coordinated, automated, and organised by NetSuite across several departments, including marketing, sales, customer service, and technical support. This implies that any employee can speak with any customer as though they have been the primary point of contact and have all relevant information since the first engagement.
Pipedrive
Pipedrive is a CRM option for companies in need of a visual sales funnel with information and data visualisations being readily available. Each opportunity is simple to understand because of its visual aids, and the drag-and-drop interface makes it simple for team members to take action on the tasks that are indicated as mission-critical on the dashboard. You can streamline your current workflow systems and enhance departmental operations with customisable pipelines and fields. Additionally, Pipedrive's potent mobile app enables you to interact with clients and team members while on the road.
Quickbase
Despite the abundance of CRM software available, some small business owners discover that nothing completely fits their needs. Here comes Quickbase, a free CRM template that you can download and use.
Quickbase is a "low-code" solution, which means that the labour-intensive work is already done for you, but the end output still needs to be coded. Not everyone should choose Quickbase as their CRM, but programmers will welcome a low-code system that can be launched in a matter of weeks as opposed to months. Since system modifications and upgrades are conducted in a sandbox setting, updating the CRM system as a whole is frequently unnecessary.
Salesforce
Salesforce is a cloud-based CRM tool. This software is only available as a web-based application. It requires an internet connection to function. Salesforce offers several different CRM tools but is primarily known for its sales CRM software and marketing automation applications. Salesforce is designed for large organisations with larger budgets.
It offers a secure environment for collaboration between employees so they can share data, collaborate on projects and submit reports in a timely manner.
SugarCRM
It can be difficult for firms of all sizes to keep up with a quick-changing sales environment. SugarCRM's software has been developed with automation in mind, and its AI-powered lead discussions and forecasts enable teams to work more productively and successfully in a digital environment. While SugarCRM's add-on modules increase its automation capabilities, its fixed core features optimise productivity without requiring any modifications. You can access the data produced by SugarCRM's automatic features through a centralised overview using reports and dashboard summaries. To assist businesses in meeting their monthly, quarterly, and annual goals, the AI system compiles a thorough history of a customer's trip and makes accurate predictions about outcomes.
Sage CRM
After a deal is completed, your commitment to delivering an exceptional client experience continues. You must maintain the ties you have with your clients and act immediately when problems surface. Without leaving the CRM platform, your staff members may assist customers and keep track of resolutions with the aid of Sage CRM's customer service tools. To assist you uncover service gaps, team collaboration capabilities provide analytics on case histories and resolution timelines, and reporting tools let you produce detailed visual charts and reports.
A central repository is provided by Sage CRM to store frequent problems and their fixes. For consistency and quicker case responses, you can add solutions as you go or store evaluated and preapproved solutions in the knowledge base.
SalezShark
One of the fastest-growing brands and top CRM software companies is. SalezShark is a perfect choice for SMBs and start-ups. This CRM software is designed to handle sales automation, activity updates, email marketing, daily timesheet, invoicing, task management, support systems, sales forecast and much more.
It helps build relationships, maximise engagement, and drive business growth. It provides a unique marketing and sales platform to assist businesses to grow. SalezShark CRM also provides a 360-degree view of consumers and helps plan sales campaigns.
Zoho CRM
With the help of Zoho CRM, mobile and dispersed teams can work more effectively as a team sitting together. With the help of Zoho, you can increase leads, speed up sales, and easily and effectively measure performance. Zia, the AI-powered assistant, forecasts leads and transactions, recognises prospects for conversion, and guides huge sales teams in an approachable manner to focus their efforts. With its gamification features that promote healthy competition, Zoho is a desirable choice for remote workforces as well. No matter where your team members are situated, every lead, call, and the deal can be turned into a reward that creates a competitive and supportive sales environment.
*If you do not see your company on the list but feel it should be included, please email us at aarti@vibeprojects.com. 
If you liked reading this, you might like our other stories
Marketing In the Metaverse: New Ways To Engage the Customer
Martech Radar: Top SEO Tools