Chinese Ad Tech Attempts Bypassing Apple's new App Tracking Transparency
Apple's new App Tracking Transparency (ATT) feature hasn't been publicly released yet, but a Chinese state-backed ad technology wants to circumvent it. ATT is due to be rolled out alongside iOS 14.5 sometime this year. The feature, which has drawn both praise and criticism, will allow users to control whether their data can be shared […]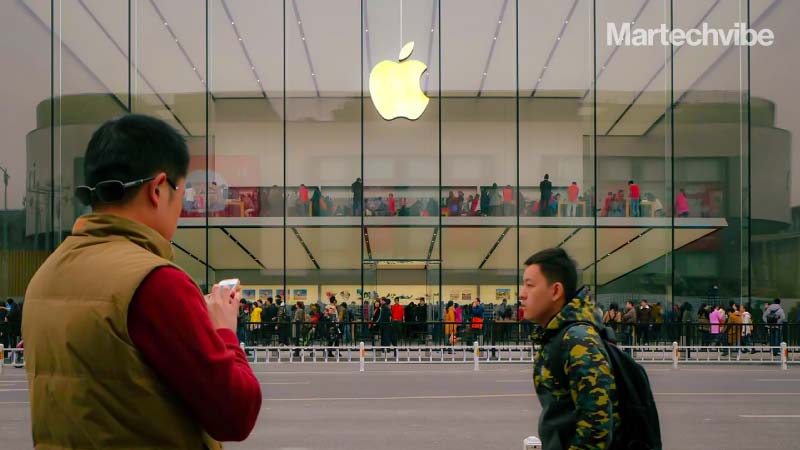 Apple's new App Tracking Transparency (ATT) feature hasn't been publicly released yet, but a Chinese state-backed ad technology wants to circumvent it.
ATT is due to be rolled out alongside iOS 14.5 sometime this year. The feature, which has drawn both praise and criticism, will allow users to control whether their data can be shared for advertising purposes on an app-by-app basis.
According to a recent survey, just 38.5 per cent of respondents said they will allow mobile apps to track them in iOS 14.5. Needless to say, the advertising industry is concerned about the impact the feature will have and are lobbying against it.
Also Read: How to Really Measure Consumer Engagement
The state-backed Chinese Advertising Association is attempting to create an alternative to the Identifier for Advertisers (IDFA) random device identifier typically used to track a user and their activities between apps.
The technology, called CAID (Chinese Advertising ID), is designed to be used instead of IDFA and does not require explicit user permission.
A recent report from the WSJ highlighted that many of the world's largest advertisers are interested in using CAID and avoid Apple's ATT. For example, Procter & Gamble – the company behind brands like Gillette, Febreze, Braun, and Charmin – is aiding the development of the technology. TikTok's owner ByteDance is also part of the effort.
Apple says it will reject any app which attempts to circumvent its safeguards.
"The App Store terms and guidelines apply equally to all developers around the world, including Apple," an Apple spokesperson said.
(With inputs from agencies)