Can We Go Beyond First Name? 
"Many brands want to scale customer service during the busy holiday season with chatbots and other technology, but customers want a human touch," says Kunal Badiani, Senior Director and Head of Expansion, META, MoEngage, on navigating holiday season shoppers.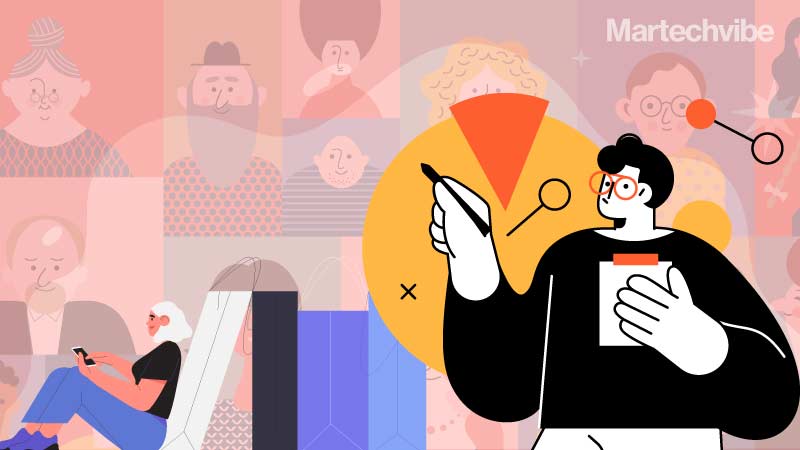 This year differs from the last two as people plan to shop early this holiday season to find the best deals and avoid shipping delays. As per research, the extended holiday season is eminent again, with three out of ten consumers having already begun shopping.
Brands across the world are optimistic about the holiday season. ​​Deloitte's annual holiday retail forecast anticipates holiday sales to increase 4-6 per cent in 2022. It creates a significant opportunity for brands and retailers to tap into. Deloitte also forecasts ecommerce sales growth of 12.8 per cent to 14.3 per cent, from the previous year, during the 2022-23 holiday season.
As the first shopping season after the pandemic lull, without any restrictions on shopping at the stores, customers are exploring both online and offline shopping experiences. Considering this, connected retail is the most helpful way to enable shoppers to complete their purchases from anywhere, anytime—buying in-store, door delivery, or purchasing online while surfing products in-store. An omnichannel retail strategy is a must for any brand, the demand for which is growing as it ensures no alteration in the customer experience.
By integrating online and offline data, brands can creatively design and execute ad campaigns. Burger King's whopper detour campaign is one such classic example that shows how integrating online and offline data can achieve effective customer engagement. "This campaign was designed to help grow the Burger King app and boost customer engagement. It used Radar's SDK, Places and Geofences features to track customers who had downloaded the Burger King app near a McDonald's restaurant," shares Kunal Badiani, Senior Director and Head of Expansion, META, MoEngage.
However, when offline and online data are in silos, brands need to think of ways to blend these data points and create a consistent omnichannel experience. To tackle this, personalisation strategies that go deeper than a first name, or FNAME, are the preferred way to ensure sustained customer engagement. "Personalisation is a compelling way to sell to customers and improve engagement—but it has to go beyond taking someone's first name onto the intro line of an email campaign," says Kunal Badiani, who emphasised that customers want a human touch.
Many brands want to scale customer service during the busy holiday season with chatbots and other technology, but customers want a human touch. When given the choice of how to communicate with a brand, a TCN consumer survey found that most customers chose to speak to a live agent, followed closely by online chatting with a live agent. Technology is only part of the solution in 2022. Human interaction still sets brands apart.
Unified Customer Profiles
With customers switching channels while connecting with the brands of their choice, brands need to ensure a unified customer profile approach. Badiani added that a suitable customer profile is synonymous with a one-stop-shop solution. It provides brands with a holistic view of the customer and enables them to drive better marketing campaigns.
Badiani explains that a unified customer profile comprises transactional, behavioural, demographic and psychographic data points. He added that once brands have all these data points in one place, they can understand the kind of action a customer generally does on an app, website, or offline. It provides them insights into the customer touchpoints across the journey and lets marketers engage with customers in a much more meaningful way.
Technology To Reduce Friction
Technology, when used appropriately, can play a significant role in removing friction points in customer journeys. When physical and digital channels are not connected, it leads to friction. Badiani adds, "the biggest friction point in retail sits at the intersection of your digital and physical storefronts. While more and more merchants are bridging the gap between online and offline channels, plenty of retailers (particularly in the SMB realm) still haven't addressed the physical-to-digital divide—and it's costing them business."
As the customer base expands, brands need to reduce the time spent on operational activities and focus more on strengthening their marketing strategies. For example, brands will need to create and send different content for regular buyers and those who have not purchased from them in the last six months.
Omnichannel platforms allow brands to segment their audience smartly. With a marketing automation tool, brands can create a seamless customer experience. They can segment users based on parameters such as demography and buying behaviour. Intelligent segmentation allows brands to send personalised content at the right time on the right channel.
Ensuring Order Fulfilment in Time
Besides this, slow order fulfilment is another big challenge that can potentially drive away your customers. "The customers have the liberty to browse their desired products and should have the same liberty in buying them whenever they want. Slow or limited order fulfilment diminishes the shopping experience and curtails sales for brands,"
Badiani adds. In addition to this cumbersome checkout process leading to long queues, clunky and inefficient point-of-sale systems are bottlenecks that curb sales and make ringing up customers unnecessarily onerous.
RFID To Tackle Out-of-stock Inventory
Cloud-based Radio Frequency Identification (RFID) is an effective solution to help brands tackle the out-of-stock situation. A study conducted by Elastic Path revealed that 55 per cent of surveyed shoppers had experienced an out-of-stock inventory. With a cloud-based RFID platform that utilises the Internet of Things (IoT), managing on-floor availability is more effortless and reduces such situations by up to 50 per cent.
Badiani added that it enables fast and accurate stocktakes and automated replenishment processes. With this tech stack, store staff can perform stock takes off an entire store (50,000 items) in just 25 minutes with 99 per cent accuracy. Similarly, RFID adopters can bridge the gap between online and offline sales; 83 per cent of RFID adopters offer three or more omnichannel fulfilment options compared to only 24 per cent of non-adopters.
In addition, AI-enabled functionalities can reduce cart abandonment, help build a 360-degree customer view, provide advanced segmentation based on affinities and propensities, and give insights on the best time to send and the most preferred channels.
Omnichannel for Hyper-connected Experience
Customers preferring online-offline shopping experiences are looking for a hyperconnected experience as they switch between screens within seconds while seeking information online before going to the nearest shop to purchase a product.
"A seamless and frictionless shopping experience throughout the buyer's journey is not an option; it's a necessity," adds Badiani. He says marketers must think beyond desktop, mobile, and smartphones. "The screens don't count; the experience counts." Brands need to take a holistic approach to offer customers whatever they want at any time of the customer journey without disrupting their experience.
Adopting an omnichannel marketing approach is the only way to ensure that your customer receives an excellent experience throughout the customer journey. Badiani says omnichannel customer engagement platforms can save time on manual tasks.
Omnichannel marketing automation maximises engagement across all channels with minimal efforts from the marketing team.
Price Sensitivity: A Key Differentiator
This shopping season, price sensitivity will ensure the best prices win. Low prices will dominate this holiday season again as shoppers hunt for the best deals online amidst economic instability. According to 84.51°'s 2022 holiday outlook, over half (57 per cent) of shoppers look for sales, deals, and coupons more often as inflation increases prices.
Social Media and the metaverse will influence shopper behaviour, with social commerce being the significant contributor to sales this holiday season. Almost half of the consumers (48 per cent) are likely to purchase from TikTok and Instagram directly. Research suggests that 87 per cent of Gen Z shoppers will turn to social media for holiday gift inspiration, making social presence and content significant.
If you liked reading this, you might like our other stories
Avoid These Ten Biggest Mistakes This Shopping Season 
Human-centred Conversation Design: The Secret Sauce Powering Better AI-enabled CX