Can Conversational AI Revolutionise Customer Service?
Organisations worldwide are still accelerating digital transformation initiatives, especially conversational AI in customer service.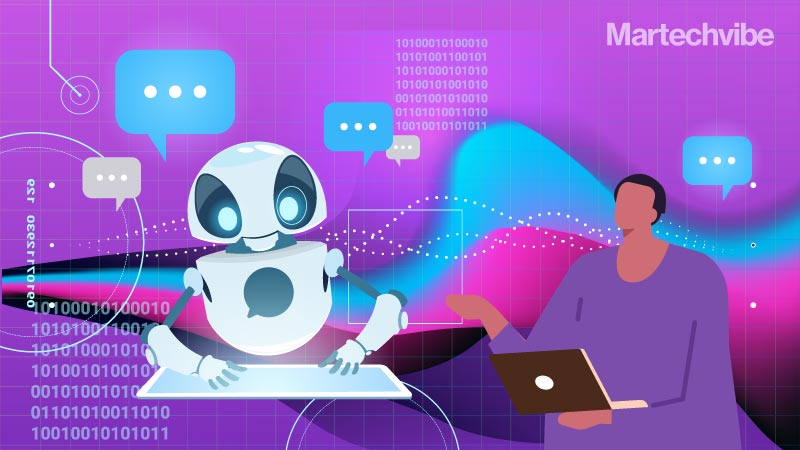 Over 91 per cent of customers get frustrated and abruptly end conversation due to poor customer service experience, and 47 per cent switch brands. Around 40 per cent of these customers share negative feedback about the brand, which results in lower customer acquisition. 
With conversational AI, brands can increase their CSAT by over 45 per cent. Customer service companies that leverage AI in their multichannel platform can improve their operational efficiency by 25 per cent. 
On the other hand, recent research reveals that only 34 per cent of people find AI chatbots to be helpful, with nearly 44 per cent saying there is room for improvement. This is mainly because many conversational AI tools utilise narrow AI capable of limited tasks. The University of California, Berkeley defines strong AI that can create a human-like consciousness and solve problems with an advanced intellectual capability. 
Emotion AI to the rescue
The interpretation of non-verbal cues is the biggest challenge. While common AI tools can detect hesitation, volume, and fluctuations in tone, facial expressions, eye movements, and hand gestures are challenging to recognise and interpret. Emotion AI is rising as it studies non-verbal cues to detect customers' emotional states.
For instance, EnableX has a FaceAI API that intelligently analyses and measures facial expressions and emotions of one or multiple faces in real-time to deliver more natural, contextual, and meaningful engagement experiences. It uses deep neural networks and human perception AI to analyse complex and dynamic human expressions in real-time.
Entropik Tech's Affect Lab has a facial coding solution that claims to have an accuracy of more than 90 per cent in identifying emotions by just using a webcam/mobile cam.
The current scenario
In 2020, a KPMG survey revealed that improving CX was the top priority for local councils during the pandemic. Two years since then, priorities have not changed, and organisations worldwide are still accelerating digital transformation initiatives, especially conversational AI in customer service. 
While advanced AI is yet to be achieved at a large scale, most businesses worldwide use conversational AI tools for specific tasks that are customer satisfactory. 
Some benefits of leveraging conversational AI in customer service are improved self-service, lower response time, detailed customer behaviour insights, better personalisation, more efficient customer support request management, effective omnichannel strategy, scalability, and higher ROI. 
In recent times, banking industry customers have begun to demand the same conversational AI-driven customer service level as experienced in several other sectors. Over 80 per cent of BFSI organisations use chatbots or other conversational tools in some way or another.  
As banks have a reputation for long-day and all-day visits for any required service, AI-powered chatbots will soon automate over 90 per cent of banking customer queries by the end of the year.
Currently, most banks worldwide have a digital platform, including websites, smartphone apps, and ATM kiosks. But customer support and the possibility of making more personalised and better omnichannel experiences have room for improvement. Contact centres leveraging conversational AI can help fast forward the process. Accenture report states that financial services will see a boost in annual GAV of $37 billion by 2035 with AI adoption. 
Meanwhile, some experts reckon conversational AI will also be of great significance in the metaverse to establish brand-customer interactions and other new and limitless applications. Several companies are heavily investing in conversational AI to cater to such rising demands in the business environment across sectors.
The recent market tools and solutions
To help enterprises take customer service to the next level, Google Cloud optimised its Contact Centre AI (CCAI) service to be able to integrate with CRM applications for real-time insights and data analytics. The CCAI platform will include DialogFlow flow charts to provide scripts for staff and automated software assistants to follow; CCAI Insights; and the conversation core, aka AI brain that combines NLP, text-to-speech, and speech-to-text, to aid in call-processing automation.
Modernising the contact centre with a modern CCaaS solution, the new platform will allow businesses to manage all inbound and outbound customer interactions with an AI assistant support. Google also partnered with Salesforce to integrate the CRM vendor's Service Cloud Voice API to the CCAI platform and offer a single unified agent console.
Yellow.ai offers customer support automation, conversational commerce automation, or building an omnichannel business communication platform. Dubber, a cloud unified call recording and voice AI solution, enables local government customers to record, replay, and analyse any call from any endpoint. The benefits include fast dispute resolution, customer service delivery, improved productivity, compliance, and a single customer view. 
In February, after it acquired RCS business messaging platform Dotgo, conversational engagement provider Gupshup acquired cloud communications company Knowlarity. The cloud company provides AI-powered voice assistance and a customer speech analytics solution. Through the acquisition, Gupshup now offers improved voice and video communication methods. The solution will let AI-powered chatbots interact with customers, walk them through checkout and payments, and offer 24/7 customer support.
An enterprise cloud-based communications solution, 8×8 recently launched two deployable tools to improve customer and employee experience. The first tool is a Conversation IQ that uses conversational AI to extend contact centre capabilities, including quality management and speech analytics. 
Conversation IQ automatically transcribes customer interactions using keyword search, topic trend reporting, and AI-driven sentiment analysis. This data is used to understand how agents are serving customers. For instance, sentiment analysis recognises the changes in emotion and behaviour during interactions.
More recently, call centre conversational AI Uniphore acquired enterprise knowledge automation AI startup Colabo. Uniphore plans to augment its virtual customer service with the Israeli startup's AI tools for retrieving information from databases and document collections. Colabo claims to solve conversational automation issues by extracting the requested information in real-time, even if the data is unstructured. 
"From the start, we built Colabo with a vision to help personalise customers' experiences from when they contact a business to when their issue is resolved," said Yoav Dembak, co-founder & CEO, Colabo. "We will be taking our vision even further by integrating into Uniphore's conversational AI and automation platform, bringing rigour and best-of-breed agility and accuracy to every contact centre inquiry."
Offering voice and text conversation insights, contact centre AI platform Observe AI recently raised $125 million in a Series C funding round. This came after the platform last raised $54 million in 2020. This omnichannel conversation intelligence wants to bring more visibility and proactive strategy to what Observe.AI believes to be a poorly understood aspect of businesses.
The chatbot chapter
Lufthansa Group airlines AI-powered chatbots Elisa, Nelly, and Maria have been around for quite some time and are pretty successful. Even GEICO's Gabby gained popularity for being witty, smart, and highly helpful within the customer portal of the insurance company. Sephora rolled out a conversational AI solution with a chatbot to help customers with service recommendations and booking. 
Chatbot interactions were less than satisfactory when they first appeared years ago across sectors. With rapid technological improvement, AI-driven chatbots can carry full-fledged conversations with customers using natural language processing, automatic speech recognition, advanced dialogue management, deep learning, and machine learning. Rasa is a chatbot startup that focuses on configurability. Its AI stack is open-sourced, with over 600 contributors and over 10 million downloads. 
An MIT Technology Review revealed that 90 per cent of these conversational chatbots remarkably improved complaint resolution speed. And over 80 per cent of respondents stated that conversational AI also improved service delivery, customer satisfaction, and contact centre performance. 
Experts recommend more complex chatbots with the ability to personalise and be predictive. Conversational AI tools can be more effective in observing user-specific traits and learning conversational styles from past interactions. Some brands focus on a hybrid AI chatbot model, where complex customer queries are redirected to human support.  
AI is going mainstream
Back in 2018, when Google launched its Duplex technology, an AI system that could place calls in a remarkably human-sounding voice, the world anticipated an AI-driven beginning for customer care. Several startups, such as Replicant and AI Rudder, followed Duplex's footsteps with a focus on aiding contact centres. 
Moreover, language AI startups are on the rise and can dramatically alter the conversational AI ecosystem. A majority of businesses use the pre-trained language models that already exist. These pre-trained models are dubbed foundation models. For instance, we have Google's BERT and Meta's RoBERTa. 
Providing intelligent insights, FAQs are the building blocks of such conversational AI tools. While building NLP models is complicated today, some startups take the extra effort. An Israeli startup offers proprietary language models via API to power customers' applications.  
A study predicts a $3.5 billion global market for AI in contact centres by 2026, anticipating a massive rise in customer satisfaction. Experts believe next-generation language AI will leap from theoretical research to widespread real-world adoption in conversational AI. As language is the core of human intelligence, the advancements of AI in the years ahead are bound to be revolutionary. 
If you liked reading this, you might like our other stories
Are Chatbots Taking Over The Conversation?
How is Conversational AI Powering Marketing and Sales