Beam Me Up, Scotty
The age of holograms in business events and customer interactions is only just beginning… Holographic displays are almost a thing of the past, at least in sci-fi movies. But haven't you had the urge to be able to flick slides around, zoom into the tesseract and almost feel like an important scientist ready to save […]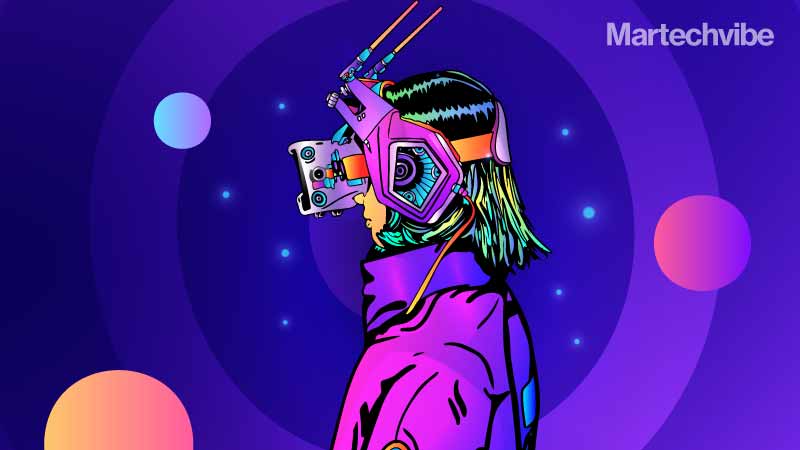 The age of holograms in business events and customer interactions is only just beginning…
Holographic displays are almost a thing of the past, at least in sci-fi movies. But haven't you had the urge to be able to flick slides around, zoom into the tesseract and almost feel like an important scientist ready to save the world? Or maybe have a meeting with almost-real looking computer simulations of the universe's super heroes or watch Stark's holographic body relay his final message to you?
Recently, engineering researchers at Glasgow University developed a method for a person to be able to "touch" an object while interacting with quasi-holographic projections. Created with the aerohaptics system and volumetric display technology, one can "push" the object around.  Professor Ravinder Dahiya said, "We believe aerohaptics could form the basis for many new applications in the future, such as creating convincing, interactive 3D renderings of real people for teleconferences."
Holograms To Rule Virtual And Hybrid Events?
Sure, metaverse is the current buzzword but holograms, especially for virtual events, have been quietly developing on the sidelines, with promising potential.
Cisco certainly thinks so. It launched Webex Hologram, a real-time meeting solution that utilises AR headsets. The hologram creates a photorealistic, real-time hologram which enables interactions that were previously possible only in in-person meetings.
Recognising holograms as a collaborative tool, Cisco has been leveraging the technology on other occasions too. Recently, it unveiled The Cisco Grove, an immersive environment, at Expo 2020 Dubai. Guests explored the "Universe of Data" through a hologram-based experience.
"Rather than flying a technician to the racing team or explaining procedures through flat images, with the Hologram technology, we can immediately show an engine component from every angle, convey sizing, and instruct on assembly and usage as if they were in person – all while saving countless hours in travel time," said Zak Brown, CEO of McLaren Racing.
Holograms have always been on the cards for tech companies. If movies have taught us anything, it's that the more futuristic the tech, the more customer expectations soar. And since the popularity of virtual and hybrid events and remote working has increased, demand for hologram-led technology has surged.
It all sounds pretty exciting, but do we have platforms offering holographic solutions for virtual and hybrid events at the moment? Yes.
Recent Developments
Last year, a personal home hologram machine, Epic PRTL made headlines for creating a plug-and-play holoportation machine, the size of a stand-up freezer. With the capture equipment and a PRTL to render the hologram to location, the startup was a global hit.
More recently, the startup acquired $12 million funding to expand its global holographic live streaming platform. Even billionaire investor Tim Draper has delivered keynote speeches, and answered fan questions via PRTL's machine.
Microsoft also developed Microsoft Mesh, an AR/VR workroom that included actual holograms and virtual rendering of a person, similar to PRTL.
Earlier this year, a new holographic method came into the limelight. Called tensor holography, the deep learning-based method technology could create holograms for VR and 3D printing. The MIT research can perhaps enable a more AI-driven immersive experience in hybrid events, allowing product displays and business collaborations to happen in full scale.
Meanwhile, a Canadian company ARHT Media had developed Holopad, a 3D display that could "bring" presenters into the meeting. Around the same time, Imverse was recognised at CES tech conference for developing software that could provide hologram interactions in virtual events. Imverse Live3D is a patented voxel-rendering engine and software that allows real-time capturing, editing and streaming of Live 3D Holograms.
Now, a major concern regarding holograms is the set-up costs. Traditionally, it would take a team of technicians to get it right without blips and glitches. However, ARHT demonstrated that a simpler way was possible. The holopad is a plug-and-play system, designed for a quick set-up, without the need for complicated processes.
The staging area, as we like to call it, has the presenter seated in front of a green screen facing the monitor and a camera captures all angles. All someone has to do at the event site is to plug in, and connect to a live stream.
There's also Aritize holograms, a Nextech human hologram creator app, that allows one to create a human hologram of themselves without green screens or technical equipment. All you need is a smartphone.
"I am excited to see the miniaturisation of the technology," said Eric Abbruzzese, Research Director at ABI Research.
Hoping to make holograms a mainstream technology for video conferencing, IKIN is developing easy-to-use holograms without headgear. One of its projects, ARC, is a 32-inch desktop display that projects holograms.
We remember Facebook's (now Meta) Horizon Workrooms that came with VR headsets to offer a more simulated meeting experience. And with the metaverse in full swing, a meeting or an expo within the virtual world is not impossible. But it's a far off possibility. In 2022, we might see hologram-dominating virtual summits.
The researchers and engineers haven't cracked the clarity code yet, but the age of holograms in business events and customer interactions is only just beginning.
If you liked reading this, you might like our other stories
Metaverse in the Making 
5 Ways AR is Tailoring the Clothing Store