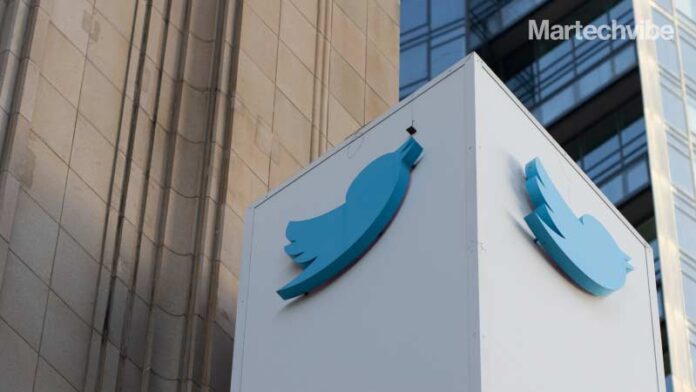 Twitter has announced the addition of branded likes in Saudi Arabia and few other regions.
Branded likes will let advertisers transform Twitter's like button into customised animations. Twitter says trials have shown that branded likes drive conversation and engagement around launches and brand moments, and create memorable, interactive experiences with consumers.
Some moments deserve special attention: a movie or series premiere, a big conference, a new product release, or even a global sports event. For big moments like these when you want to launch something new, drive awareness of your brand, or amplify conversation, we're building bold, creative ways to stand out on the timeline.
Expanding Twitter as a creative canvas for brands means improving the reach and efficiency of some of our core brand solutions – like Takeover Ads – and introducing new formats that drive business results and help brands tell richer stories.
How it works:
Branded Likes are available as an add-on to our Timeline Takeover offering – an ad placement that ensures a brand's ad is the first ad to appear when someone opens Twitter for the first time that day. When Branded Likes are paired with this exclusive ad package, advertisers are able to maximise brand exposure and drive additional engagement and buzz around the moments most important to them.
Advertisers select a hashtag – and up to 10 translations of that hashtag – for their Branded Like. We work with creative partners including Bare Tree Media for activations running in the United States, United Kingdom, and Saudi Arabia, and Carbon for Japan, to create custom artwork for the campaign.
Any time a consumer taps the Like button on an organic or promoted Tweet that contains the pre-selected hashtag, the custom Branded Like animation will appear.
Branded Likes will appear for up to 24 hours in the same geography as the brand's Timeline Takeover.
Brands across several industries including Media and Entertainment, Technology and Telecommunications, CPG, and Retail – like Disney, Paramount Pictures, and Tesco – have tested Branded Likes to drive conversation and engagement around their biggest launches and brand moments, and create memorable, interactive experiences with consumers.