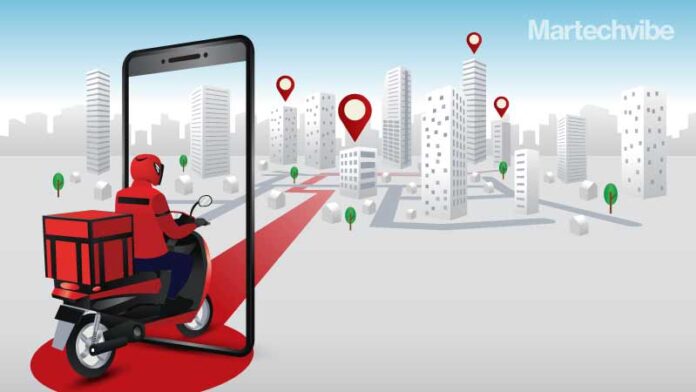 Shopping patterns call for a unified customer journey to match the expectations of time-crunched consumers.
IDC & Milkman Technologies presented a report entitled Master the Last Mile to Exceed Customer Expectations and Win Loyalty. It offers data and insights on how harnessing technology such as advanced analytics and hyper-automation for the last-mile is becoming a necessity for retailers that aim to meet and exceed shoppers' expectations. Flexible delivery time and multiple delivery options aligned with customer preferences and fulfilment operations are strategic pillars to build shoppers' trust and drive customer loyalty.
According to the study, 71 per cent of retailers consider customer experience a key process to achieve eCommerce operations success. With more shoppers turning to eCommerce than ever, omnichannel delivery options influence shoppers' decision-making.
Also Read: The Latest In Last-Mile Delivery 
Key findings from the report; 
50 per cent of consumers would only shop at retailers with flexible fulfillment and returns 

71 per cent of retailers consider customer experience a key core process to achieve eCommerce operations success

58 per cent of retailers are currently implementing or planning to implement AI/cognitive for order orchestration and fulfillment in the next 12 months

68 per cent of retailers increased profitability and forecast accuracy by implementing last-mile delivery optimisation
Shoppers' behaviours and expectations are rapidly evolving. Omni-channel delivery options are becoming key to influence shoppers' decision making processes. The experience and the type of shopping journey retailers can offer are the main differentiators to win today's tech-savvy and time-crunched consumers and generate customer loyalty and trust. The application of AI, ML, and hyper-automation technology to fulfillment operations and last-mile delivery enables use cases that create superior shopping experience, including flexible delivery time and multiple delivery options to align customer preferences with fulfillment operations, real-time delivery status update, and communications to build shoppers' trust and avoid failed deliveries, and demand shaping, fulfillment operations planning, and optimisation to strike the optimal balance between cost and sustainability of delivery operations and customer satisfaction. 
Retailers need to up their game to stay competitive in today's increasingly demanding market. Leveraging technology such as artificial intelligence (AI), machine learning (ML), and hyper-automation for order orchestration, fulfillment planning, and last-mile delivery optimisation is now a necessity to increase efficiency, responsiveness, and accuracy of logistics operations, to best address — and exceed — shoppers' expectations, forge trust, and create long-term customer relationships. Today's retail market offers new opportunities to increase efficiency and accuracy in fulfillment operations, meet and exceed customer expectations, and strengthen customer loyalty and trust by offering a fulfillment service that delivers what, where, when, and how the shopper wants — resulting in a truly seamless, personalised, and convenient shopping journey that encourages repeat purchases and creates long-lasting customer relationships. 
Also Read: Reward and Be Rewarded
Last-mile delivery orchestration technologies empower retailers to rethink their business and better respond to customers' expectations, increase efficiency, and reduce cost to serve.
Antonio Perini, Chief Executive Officer, Milkman Technologies said, "Last Mile is the new Retail. This is not only Milkman Technologies' tagline but a strategic pillar for Retailers dealing with the new normal. It means that the consumer-centricity of a frictionless delivery has become as important as the product itself. A fulfilment service that delivers meeting the shopper's expectations is no more a value-added service but a survival pre-requisite."