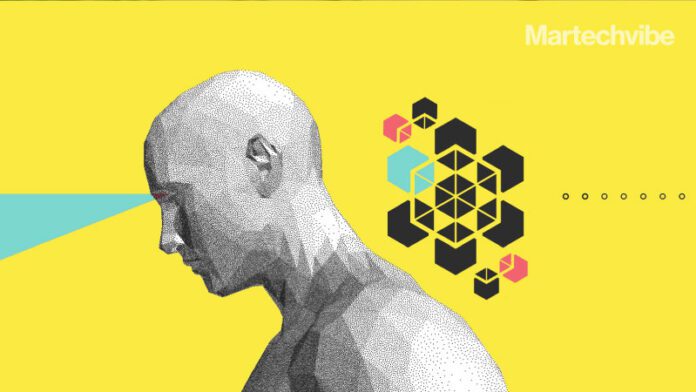 Having each employee of your organisation associated with the business goals is a significant step towards success. The protocol motivates employees and organisations to acquire knowledge and proficiency. How do you confirm that every employee is gaining the required knowledge?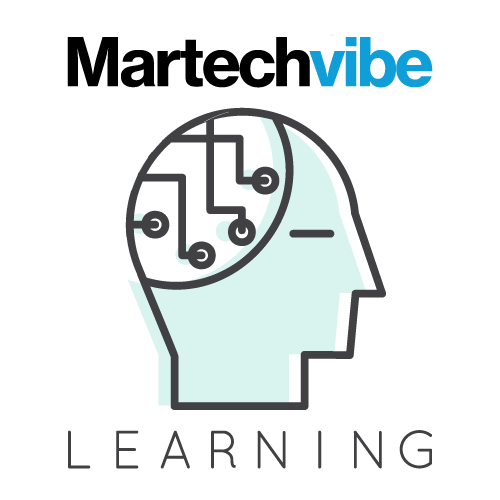 Here's a researched and curated list of the relevant courses ideal for your team to learn and grow and help your business grow, too.
Omnichannel Marketing: Driving Customer Value & Business Growth
University: Kellogg Executive Education
Professors: Jim Lecinski, Julie Hennessy
Today's marketing strategies must revolve around a customer experience that is seamless, relevant, personalised, and in real-time. And it is no longer a secret: brands that successfully implement an omnichannel strategy stand to gain a lot. Through Omnichannel Marketing: Driving Customer Value & Business Growth program, you will discover how implementing a comprehensive omnichannel marketing strategy can deliver value for your brand and learn what it takes to implement an omnichannel strategy of your own.
Course Highlights
Learn what omnichannel marketing offers over a conventional single or multichannel approach.
Learn to design blueprints for omnichannel marketing campaigns, control the distribution of your products more effectively, and make them accessible to your customers.
Understand how to leverage marketing concepts, including targeting, customer lifetime value (CLV), positioning statements, and customer journey maps, to help fine-tune your omnichannel strategy.
Explore how an omnichannel brand manages relationships with different types of wholesalers and retailers, and identify the best ways of measuring channel success to optimise your strategy.
Understand the nuances of channel relationships, including legal and private label considerations, to select the channels that work best for your brand.
Course Duration: 6 weeks
Fee: $2,210 for the entire course, including a capstone project, personalised marketing blueprint, insights from pioneers in the field, industry examples.
The course is best for:
Marketers and brand managers — particularly brand owners, suppliers, vendors, manufacturers, and retailers — who want to understand the importance of distribution strategy for growth, the fundamentals of omnichannel marketing, and the techniques for elevating their strategy to one that is omnichannel. The program is also for those who want to provide a seamless brand experience for their customers and community that will drive value and loyalty.
Senior business leaders in the retail industry, category heads, and category managers who want to stay on top of the disruption and change caused by consumer behaviour, the retail landscape, and technology.
Marketing consultants and agency-side professionals who wish to offer an innovative end-to-end marketing strategy to their clients.
Marketing Analytics – Strategies to Optimise ROI
University: UC Berkeley Executive Education
Professors: Przemyslaw Jeziorski, Zsolt Katona, Clayton R. Critcher
Today's marketing professionals spend a lot of time comparing the performance of different campaigns and product lines, trying to root out inefficiencies and identify underperformers. They understand that analytics are key to improving ROI, yet many lack the skills and training to leverage analytic tools, models, and frameworks to produce actionable insights.
With the Marketing Analytics – Strategies to Optimise ROI program, you will explore the principles and strategies of a data-driven approach to marketing and how to apply those in the real world. Drawing on real-world use cases from companies like Netflix and Booking.com, you will explore the four steps for analytics mastery and gain the confidence to implement innovative marketing analytics initiatives in your organisation.
Course Highlights
Learn to make informed marketing decisions based on analytics.
Learn to apply analytic tools, models, and frameworks to optimise marketing ROI.
Understand how to leverage analytics and experimentation to gain a competitive advantage.
Learn to develop the marketing strategy for customer acquisition, development, and retention.
Discover to create innovative marketing analytics initiatives in your organisation.
Course Duration: 2 months
Fee: $2,210 for the entire course, including a capstone project in which you will create a slide deck that outlines the four steps necessary to implement an innovative marketing analytics initiative at your organisation.
The course is best for:
Marketing and digital marketing managers who want to upskill and improve their marketing ROI by using the latest tools — without having to depend on an analytics team.
Analysts who want to develop better models and algorithms to draw marketing insights, and also specialise in marketing-related applications of analytics, such as recommendation engines, customer segmentation, ROI optimisation and more.
Product and business managers who want a deeper understanding of customer behaviour, and to use those insights to improve product iterations, boost profitability, and develop marketing best practices.
Brand managers who want to take a more data-backed, scientific approach to branding initiatives and communication, gain insights on their customers' preferences and profiles, and thus create brands that are able to earn loyal customers.
Kellogg Accelerated Marketing Leadership Program
University: Kellogg School of Management
Professors: Nick Caffentzis, Timothy Calkins, Gregory Carpenter, Carter Cast, Jonathan Copulsky, Gina Fong, Steven Franconeri, Julie Hennessy, Eric Leininger, Kevin McTigue, Thomas O'Toole, Nicholas A. Pearce, Derek D. Rucker, Mohanbir Sawhney, Brooke Vuckovic
Kellogg Accelerated Marketing Leadership Program delivers an end-to-end perspective on the modern marketing operating model, from crafting strategic content to leveraging data analytics and connecting with customers. You will also master leadership skills.
Course Highlights
Explore critical leadership skills to more effectively develop your team, build your influence, and shape your career.
Harness the power of your brands to offer a distinct customer advantage.
Implement an agile marketing process and tools for your organisation.
Establish product leadership in your market segment.
Develop winning customer experiences across your product portfolio.
Identify and target the right customers and maximise value through differentiation.
Employ response-based segmentation and automated behavioural marketing to develop more data-driven targeting strategies.
Course Duration: 6 months
Fee: $8,075 for the entire course.
Upon successful completion of the program, Kellogg Executive Education grants a verified digital certificate of completion to participants. This program is graded as pass or fail. Participants must complete 80 per cent of the program to earn the certificate of completion.
The course is best for:
Functional Marketing Leaders: Ideal for the head of a specialised marketing group or a product line marketer. This high-potential marketer is looking to get exposure to the broader marketing organisation and looking to enhance their leadership, influence, team-building skills, and mastery of marketing techniques beyond their area of specialisation. Specific roles such as Vice President of Marketing, Brand Head, Brand Vice President, Brand Associate Vice President, Digital Marketing Head, Content Marketing Head, Content Marketing Vice President, Communications & PR Head.
Mid-Career Marketers: Ideal for marketers with expertise and experience in a specific area of marketing. This program is also ideal for an individual contributor or someone who leads a small functional team. This marketer aims to get exposure to broader functional areas within marketing and master the current marketing techniques and platforms. Specific roles such as Marketing Manager, Brand Manager, Digital Marketing Manager, Content Marketing Manager, Communications & PR Manager.
Mastering Digital Marketing
University: London Business School
Professors: Lil Mohan, Anja Lambrecht, David Arnold
Mastering Digital Marketing programme leads you through a three-month journey into the critical topics for marketers and business leaders. You'll learn how to apply the latest thinking in modern marketing, and you will be equipped to build an effective omnichannel strategy for your organisation.
Course Highlights:
New digital consumer behaviour and how marketing looks different in the social-digital age.
The importance of content marketing and the metrics used for its measurement.
Search Engines and how they are central to digital marketing success.
Strategies that convert best on Google AdWords and Amazon Marketplace.
Leverage social networks for mobile advertising.
Build advocacy across social networks.
Integrate wallets, apps and payments into one cohesive loyalty strategy.
Location-based mobile marketing and how it fits into an omnichannel approach.
Strategy involved in creating the omnichannel customer journey.
Effect of digitisation on B2B selling techniques.
Course Duration: 3 months
Fee: $3,000 for the entire course.
Upon successful completion of the programme, you'll earn a digital certificate of completion from London Business School.
The course is best for:
Experienced traditional marketers who come from corporate communications or non-digital backgrounds, seeking to round-out their marketing mindset by learning the latest digital methods and gaining a big picture perspective. Titles may include CMO, marketing director, marketing manager, brand manager, account manager, communications manager and product manager.
Non-marketing leaders who seek a holistic view of the latest marketing trends and strategies for building customer loyalty as a pathway to growth. Titles may include CEO, COO, managing director, founder, president and general manager.
Early-career marketers who are digital natives and may have experience with some components of the marketing mix but seek to build broader capabilities for their career growth. Titles may include marketing coordinator, marketing specialist, marketing analyst and PPC/SEO/content specialist.
Professionals from a non-marketing field making a horizontal move into marketing, such as product development, human resources, operations, finance and customer service.
B2B Marketing Strategy
University: Columbia Business School
Professor: Miklos Sarvary
In the B2B Marketing Strategy program, you will acquire a practical understanding of how to gain a competitive advantage with effective marketing, pricing, sales force, and social media tools for each stage of your go-to-market strategy.
Course Highlights:
Articulate your B2B brand's value proposition.
Allocate your marketing budget more effectively.
Learn to calculate the best offer price, with or without contracts.
Evaluate an appropriate compensation plan for sales.
Design the optimal go-to-market strategy, including sales force management.
Differentiate, position, and build your B2B brand.
Influence customers on the social media platforms they use and trust.
Course Duration: 6 weeks
Fee: $2,600 for the entire course, including case studies.
Upon completion of the program, participants will receive a certificate of participation from Columbia Business School Executive Education and two days towards a Certificate in Business Excellence.
The course works best for:
Managers from a technical or manufacturing background, now responsible for growth or marketing-driven functions.
Product managers and marketing leads transitioning from a consumer domain into a B2B environment.
Account managers seeking to make better customer-relationship decisions specific to B2B marketing.
Experienced and newly promoted product and business unit managers with technical expertise but limited marketing background.
Want to know about other courses? Please write to us at editorial@martechvibe.com.
If you liked reading this, you might like our other stories
Taking eCommerce to the Next Level
Digital Marketing Strategies for Better ROI