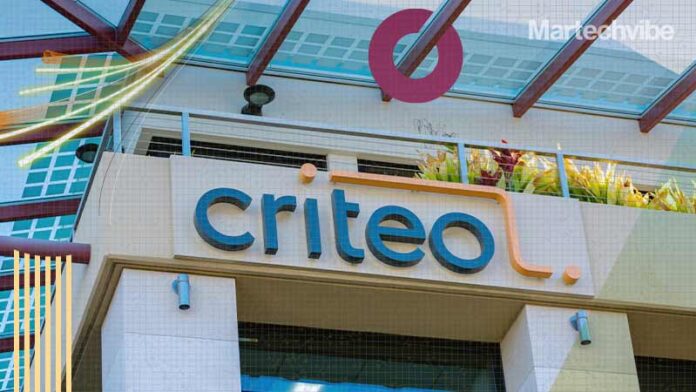 With 22,000 customers and serving five billion ads daily, Criteo empowers marketers with impactful advertising
It's 2005, and three men were hard at work setting up shop in a small office above a sandwich shop in Paris. It took them two years to bootstrap Criteo's operations in the city.
In the beginning, Founder Jean-Baptiste Rudelle and his friends developed a machine learning platform to analyse user behaviour, and they applied it to eCommerce purchases and, surprisingly, movie reviews. Although the product was successful, they struggled to mint money. Soon enough, they pivoted to adtech and hit the jackpot.
There were several competitors in the market gunning for success at that time. Rudelle knew they had to do something different to stand out. So while the market focused on charging for ads based on ad views, Criteo wanted to build a system that billed customers only when actual performance drove sales. This became its billion-dollar idea.
From working on programmatic advertising to creating a solid ecosystem of publishers, the company began to make an impact. By 2016, it reported over $1 billion in revenue, with a hefty free cash flow generation.

Today, the global technology company enables discovery, innovation, and choice on the open internet. With 22,000 customers and serving five billion ads daily, Criteo's vision is to bring richer experiences to every consumer by powering the world's marketers and media owners with trusted and impactful advertising. Consider the following case study.
Fiat Turkey was looking for a new channel to provide a cost-effective test drive form. It created a need for cooperation with a channel that could produce dynamic creatives and cross-retargeting solutions. Enter Criteo.
The collaboration began to re-interact with the users who have visited the website and encourage them to fill out a test drive form. The Criteo Dynamic Retargeting solution provided a test drive application, displaying personalised creatives. Highly personalised ads showed products that a shopper was most likely to be interested in when they were most likely to buy.
Criteo's machine learning technology improved the campaign's performance based on specific goals. In three months, the company reported 97 per cent lower lead cost vs average cost of all paid channels and 91 per cent lower sales cost vs average cost of all paid channels.
A Forrester report commissioned by Criteo found that 55 per cent of marketers worldwide use six or more platforms to buy media. As the retail media market continues to offer opportunities, training on only one platform can lead to substantial time savings.
Criteo's top two tech
The ad platform
A self-service solution allows brands to create campaigns in minutes and reach their customers throughout the journey. It also allows them to manage and report advertising campaigns in one place.
AI engine
Brands can create hyper-relevant ads tailored for individual customers to obtain optimised results. The advanced AI algorithms can analyse data in real-time using its Shopper graph and insights from 725 million daily active users across 3500 product categories. Capable of learning real shopper behaviour, its capabilities include predictive bidding, dynamic creative optimisation, product recommendations, and a lookalike finder.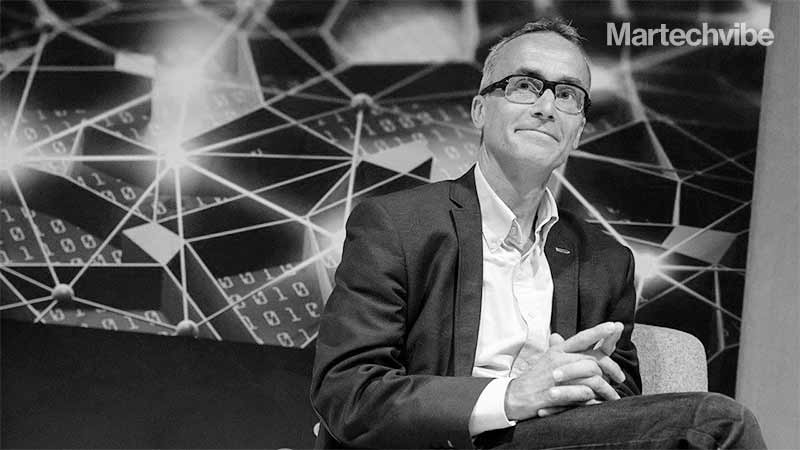 Growth and updates
In 2018, Rudelle was asked to return to the CEO role, and the previous CEO, Eric Eichmann, became an advisor to Rudelle. With new energy, the company began its next phase of growth.
A Criteo report revealed that commerce media and data are crucial not only for digital marketing and ecommerce but also for physical retail. Physical stores are still powerful as they were in 2019.
And so, a little over a year ago, Criteo launched budget transiting via API platforms, representing over 40 per cent of all advertisers' investments today to help the retail industry.
More recently, it expanded its API programme to EMEA to allow brands to manage their retail ad campaigns through their preferred third-party platforms. Advertisers can centralise investments with retailers, increase ad spend return, and save time through specific automated campaign management processes.
"It's an exciting time to be in digital advertising as so much of the landscape is being disrupted right now. But with great change often comes great outcomes. We're excited to be at the forefront of this positive shift to commerce media as it gives marketers, media owners, and consumers what they want – a safe, personalised, and growth-centric approach to advertising," said Taranjeet Singh, Managing Director, SEA & India at Criteo.
If you liked reading this, you might like our other stories
Modernising Checkout Models Can Win Customers
Martechvibe Explains: Identity Data