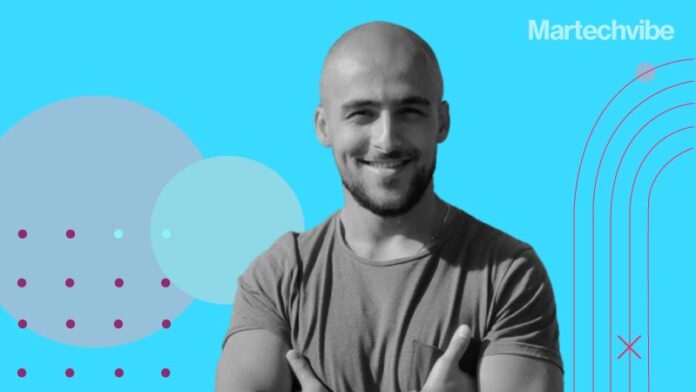 A seasoned marketing professional with vast experience in the MENA region, Rami Deeb, who manages Talkwalker's digital marketing efforts for the MEA market, talks about how social intelligence provides insight to predict consumer behaviour and the key challenges brands face today.
Why is social intelligence becoming so important?
Social media is a gold mine for businesses big and small. Consumers, globally, are having conversations on social media to voice their opinion on services, products, and experiences. However, what's more, important is how brands react to those conversations and create meaningful engagements with their customer base in a strategic manner. 
Turning living social data into "intelligence" is a crucial step for brands to make better decisions about their customers, prospects, markets and competitors. Continuous social intelligence empowers businesses to remain in tune with their consumers and provide value for them.
Social intelligence keeps you a step ahead by providing insight to predict consumer behaviour, conduct competitive analysis, and anticipate shifting sentiment.   

Also Read: Re-energise Customer Experience Strategy
How is AI-Powered Sentiment analysis impacting the way customers interact with brands?
AI-powered sentiment analysis provides marketers with a birds-eye view of the brand's health and how it is being perceived on scale. Marketers can study the main drivers of positive sentiment and start from there to create meaningful experiences with their customers, whether through social media, content marketing, or even events.
Having these insights will create a reciprocal conversation between brands and consumers. This conversation will encourage consumers to humanise the brand and, therefore, consider it as one of their own rather than a service provider. 
The blurring of borders between "consumer" and "brand" is the ultimate goal of understanding sentiment. 
What are some significant changes in the behavioural patterns of consumers over the last year?
Consumer behaviour itself has not changed during the past year as much as consumer expectations from brands did. Of course, consumers are now much more vigilant over their spending habits, but that does not mean they stopped buying entirely. 
Today, more than ever, consumers anticipate brands to provide them with more than just the service or product. In addition, consumers want brands to take a stance on issues and to represent something that they believe in, specifically issues related to gender equality, sustainability, climate change, and so on. 
Plus, Gen-Z consumers are embracing social media as their main platform for shopping. Essentially, social media is becoming the place where consumers learn about your brand, buy it, and ultimately consume it. 
Lastly, one of the critical behavioural shifts is that consumers have become more vocal than ever about their likes and dislikes. Get it right, and you have loyal brand advocates, but get it wrong, and you could have a crisis on your hands.

What are the key challenges that brands face today?

The main challenges facing brands today could be summed up as: 
Decreased budgets for brand advertising: Brands are looking for innovative and creative ways to remain distinctive amid an increasingly competitive digital landscape. We can already see the investment in performance marketing filling the gap left by depleting budgets.
Relying heavily on the "cookie": With the third-party cookie soon becoming obsolete, marketers and brand managers are finally realising the importance of prioritising personal brand experiences and understanding new metrics such as brand love and brand sentiment. As a result, marketers and advertisers will soon have to maximise their use of a consumer intelligence platform that provides a 360-view of their brand.

    

Brands having limited knowledge about their audiences: Marketers and advertisers have long profiled their community as numeric personas defined by their location, age, gender, interests – the next step now is to understand their needs, fears, triggers, psyche, and more. Engagement managers are now more inclined to actively listen to uncover the personalities and characteristics of their audience, rather than simply waiting for users to provide the data. 
Conversational marketing technologies are going through a rapid transformation. How do you prepare for disruptions in the industry?
As leaders in consumer intelligence, we are continuously innovating to adapt to the ongoing digital disruptions. Whether it's new platforms or technologies, our proprietary technology and expert customer support team help brands to respond quickly, to seize opportunities wherever they may arise.
Disruption in the digital space is the norm, and we only anticipate it to accelerate as more brands understand the importance of real-time customer, market, and social intelligence.

Also Read: Are You Deciphering Customer Sentiments?
What makes Talkwalker's technology approach unique?
Our technology is completely proprietary, from our crawling capabilities to our data integrations, and of course, our AI Engine. This means we can adapt quickly to change and develop new features for the market faster.
Our customer-centric approach aligns with this. We don't just sell a product but work closely with our clients to develop a platform that exceeds their expectations. Ultimately, to make brands smarter, help them act faster, and take it simpler for them to turn consumer insights into actions.