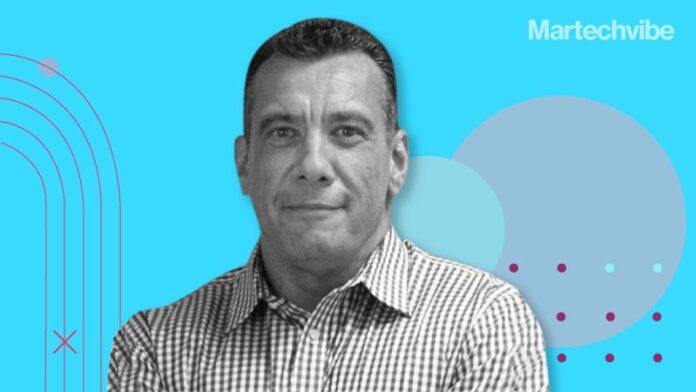 Data-sync workflow automation platform Syncari was in the news earlier in May for raising $17.3 million in an oversubscribed series A. Syncari, founded in 2019, offers an automation platform designed to help businesses solve data integration challenges. In this interview, Nick Bonfiglio, CEO of Syncari, talks about how companies in different stages of their digital maturity need to prioritise core data requirements and the big next wave in data and process automation.
You've been leading SaaS solutions for leading brands. How has the MarTech landscape changed in the past decade?
We've all witnessed the explosion of SaaS, the rise of departmental silos, and the associated lack of interoperability among systems. Given the limitations of any organisation's IT capacity, the expectation is often that marketing operations professionals will somehow solve these problems themselves.
With this explosion, we've seen more and more ops leaders spending inordinate amounts of time trying to fit their playbooks into their stacks, rather than the stacks allowing them to focus on running the plays in their playbooks.
The next big wave will be company-wide data and process automation, ushering in the need for new platforms that not only automate integration but automate their business—from leads to upsell/x-sell.
Where do companies go wrong, and how can that contaminate their outcomes when it comes to data integrity?
As sales, marketing and revops have become increasingly data-driven, data management has become an ongoing struggle. Internally, there may not even be alignment on which data should be used to measure business health, its origin (a system? a team?), and what 'good' data looks like. A classic example: the definition of customer churn and what data is used to measure it.
Because it is often the most established database, the CRM may be designated as the 'source of truth.' But a CRM is not built for this. Indeed, selecting a point solution as your source of truth forces you to conform to that platform's way of working, limits the visibility of trusted data, and ultimately hinders business growth.
More recently, we've seen the data warehouse emerge as the source of truth. It's a tempting concept because it's easy to load data into a data warehouse for subsequent analysis. Too often, it becomes a one-way street; when you dump all your data into a warehouse for clean-up and analysis—and then fail to distribute those insights back to the teams that need them (especially the customer-facing teams)—you've effectively just created another data silo.
Today's businesses really need a distributed source of truth that maintains data completeness, accuracy, and consistency across all the top business systems. As a result, your GTM teams and technology can operate as a single, efficient system.
Also Read: CDP, DMP, Data Lake and Data Warehouse – What is The Fuss All About?
Everyone is talking about elevating customer-centricity by leveraging data. How can it be achieved? Tell us about one company that is doing it right.
The customer journey has evolved; it's no longer a linear path with clear hand-offs from marketing to sales to support. To elevate customer-centricity by leveraging data requires departments to break out of functional silos and deliver experiences that exceed customer expectations with every interaction, regardless of department or channel. Two examples:
Equipped with product usage data, marketing can automatically email videos and tutorials when users get stuck
Before a renewal call, sales can instantly access subscription overages, billing status and ticket history from a single view
One company that's doing this extremely well right now is Dremio, a Syncari customer. Dremio has unified, and synchronised data across marketing, sales, product, and customer success, and their team is leveraging the unified data to proactively address customer issues and deliver unprecedented visibility into customer health. This case study explains how they did it.
Also Read: How Does CRM Differ From Marketing Automation?
Tell us about your GTM data-warehouse solution. How does it help sales, marketing, service, and support achieve their objectives?
A common initiative that arises from an organisation's desire to be data-driven is an investment in a data warehouse where cross-system data can be unified, cleaned and prepped for analysis. Two problems arise from this approach (1) the data warehouse becomes another data silo where insights get trapped, and (2) the warehouse (or data lake) becomes a dumping ground for all data, creating a data swamp where nothing can be found.
To provide a more effective and distributed source of truth for our customers, we automatically normalise and transform cross-system data to a unified model and then store that data in our out-of-the-box data warehouse. This data warehouse then becomes an integral part of the tech stack, not something that's just off to the side.
Customers can prep their data for analysis in Syncari, provide access to the Syncari data warehouse to any BI tool, and keep BI and operational systems in sync with reliable data and real-time insights.
Also Read: What is the Fuss About CDP, DMP, Data Lake and Data Warehouse?
Companies are at different stages of their digital transformation. What advice would you give them about growing quickly while managing their explosion of business data?
Think big but start small.
The situation of most companies' data management is far from perfect, but even a small improvement in your data (for example, 5 per cent better quality or 2-3 per cent efficiency gains) can yield a significant ROI.
Start by shifting your thinking from an 'application-centric worldview to a 'data-centric worldview. Your top operational systems have common elements of customer data, and when you align to your core data requirements and build processes and logic around the data (and not around the systems in which that data is stored), you enable tremendous agility and efficiency.
Then, align on the top metrics for the business, understand what data is required to measure those metrics, and ensure your buyer journey is instrumented to collect the appropriate data.