Without Third-Party Data a Customer Data Platform (CDP) is inevitable
Changes in privacy regulation, as well as updates from internet browsers, means that online marketing is facing one of the biggest shifts in digital marketing for over 20 years Third-party cookies, for 20+ years the fuel of online marketing campaigns, are gradually being phased out. A change with a lot of impact, but also one […]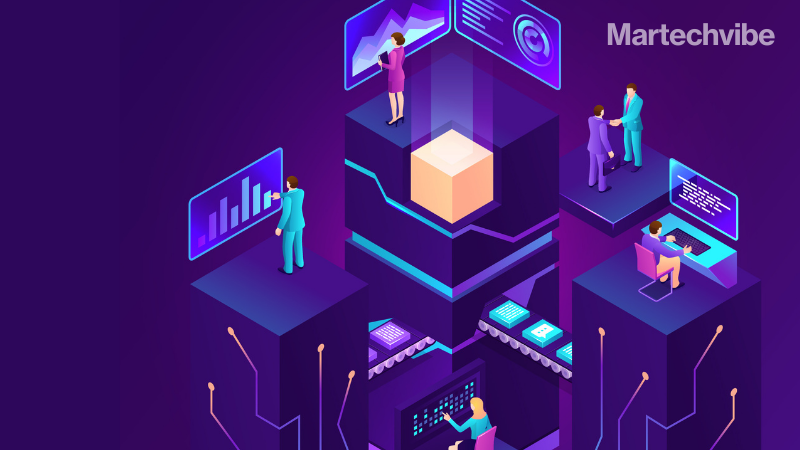 Changes in privacy regulation, as well as updates from internet browsers, means that online marketing is facing one of the biggest shifts in digital marketing for over 20 years
Third-party cookies, for 20+ years the fuel of online marketing campaigns, are gradually being phased out. A change with a lot of impact, but also one that makes a lot of sense and offers a lot of opportunity for marketers, as we have outlined in this article already.
In this article, however, we're going to focus on what we think is one of the main answers to this shift: Customer Data Platforms (CDP). Read further to find out why the CDP is going to play such an important role and how you, as a marketer, can benefit from this.
Also read: Wishpond Rolls Out a Complete Shopify Marketing Solution
Broaden your horizon
Now the end of third-party cookies is near, and marketers are forced to broaden their horizon to communicate in a relevant and personal manner: start focusing on first-party data.
Just to quickly refresh your knowledge: first-party data is the data you get directly from the source (the user). First-party data will be the most important fuel for your online marketing campaigns, while it also helps you set up your CRM & Marketing Automation for success.
Let's review the main advantages of first-party data:
We chose how and what we collect so we can validate it is credible, and it is based on intent and some level of qualified interest;
With that, we can build more relevant and dynamic audience profiles and insights for business specific use cases;
We don't have to pay for it;
We have exclusive usage of it;
We can build up a clearer picture of a user's behaviour, and the full customer journey can be mapped in detail, leading to an opportunity of more personalised communications.
Of course, there are challenges, starting with not having loads of first-party data. It costs time, dedication, and a strategy to gather first-party data in a way that enables you to do all of the above.
Furthermore, you need to make sure that you not only gather first-party data but that you are able to store and unify it across disparate sources in a central (connected) platform. In that way, it can be used by multiple organisational departments and will not be limited to certain departments or form a data silo in itself.
However, the fact that you might not have such a platform in place doesn't mean these don't exist!
Connecting the data silo's
The lack of a CDP is one of the main challenges for marketers to start gathering and using first-party data in an optimal way.
A CDP creates a unified database with unique customer profiles, on which you can apply business rules in real-time.
Think, for example, of transactional data, website behaviour, mobile app behaviour and CRM data.
By using a CDP you can think of use cases such as suppressing people that have just bought your product from further campaigns, connecting online and offline behaviour, predicting expected behaviour, following up on an abandoned shopping cart, and many more use cases that are essential for modern marketing.
Also read: Guide for Businesses and Brands Adapting to Ramadan in the New Reality
In summary: a CDP enables you to ingest data across multiple sources and create a real-time single view of the customer for better decisioning, whether it be in media buying, personalisation or CRM.
In this way, you will be able to offer a unified, personal and relevant experience across channels, without depending on data that is just available in one place or comes from indirect sources.
As independent consultants and experts, we often see that an investment in a CDP is an investment with a great return in terms of monetary value as well as organisational alignment, efficiency and effectiveness.
Of course, you need to bear in mind the size and (marketing) maturity of your organisation as a whole and the other developments you have to go through, but we think the potential here is generally big.