Who Will Thrive After the Third-Party Cookie Apocalypse?
The third-party cookie apocalypse is upon us, even before Google Chrome brings an end to them in 2022 Other browsers like Safari and Firefox have effectively done away with them, and for marketers and data analysts that means that upwards of ⅓ of that data is already gone.  That's making it more difficult to run advertisements […]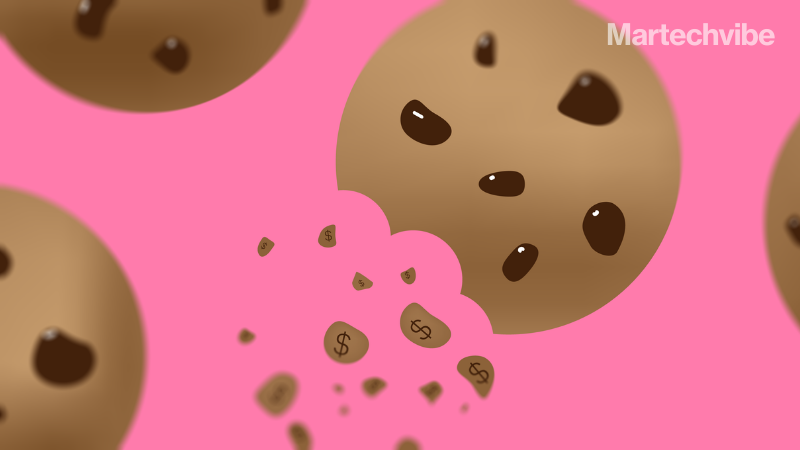 The third-party cookie apocalypse is upon us, even before 
Google Chrome brings an end to them in 2022
Other browsers like Safari and Firefox have effectively done away with them, and for marketers and data analysts that means that upwards of ⅓ of that data is already gone. 
That's making it more difficult to run advertisements and measure their effectiveness.
Sure, it's a little gauche to be talking about apocalypses right now, but we're talking about more than the normal look-outside-and-see-an-orange-sky type (Hello, from California!). 
The root of the word apocalypse is Greek: apo (un-) + kaluptien (to cover). The loss of third-party cookies is a revelation, and we're finding out not only what was wrong with Marketing, but also who's going to come out on top in this new epoch. 
What We've Learned About Marketing through Third-Party Cookie Loss
The emergence of programmatic advertising in the 90s and early 2000s marked a wild west period of marketing. 
In order to get the right ads in front of the right people in the right context, publishers and advertisers needed more and more data. For both advertisers and consumers, it arguably became too much data. 
In response, these last few years we've seen landmark privacy legislation to give consumers more rights around their data: the EU's General Data Protection Regulation and the California Consumer Privacy Act are the two most notable examples. 
At the same time, browsers like Firefox and Chrome and operating systems producers Apple's iOS have been pivoting to privacy as a way to appeal to consumers weary of how their data is being proliferated without their consent. 
The shift in privacy laws and consumer preferences led us to the point where browsers began cutting off access to third-party cookies for advertisers, starting with Mozilla' Firefox and Apple's Safari and culminating with Google's Chrome. 
Also read: MarTech Radar – List of Active Marketing Technology Vendors in the Middle East 
For many in advertising and adtech, this change is panic-inducing. But before this change, there were already problems amassing.
As the amount of data points and sources have grown, marketing complexity has gone up, creating problems along the way for marketers. Not only is too much data costing resources trying to process it all, the inability to properly govern it all leads to privacy issues and even fines for mishandling data. 
Big data and subsequently machine learning do a lot to help marketers, but the loss of third-party cookies shows one flaw that has emerged over decades of third-party reliant marketing strategies: companies have lost touch with their customers and given up control of their customer data.
After Chrome ends third-party cookies, advertising online will be a blunt instrument where it was once comparatively a scalpel because companies don't own the data. 
Over time, publishers will find new third-party cookie alternatives to fill the gap. But marketers will have to work harder to find their target customers as ad networks become less robust. In short, things are going to be rough for a little bit.
But the end of third-party cookies is giving marketing organisations a chance to reset their relationships with their customers and forge a new way forward with customer data. 
The Winners from Third-Party Cookie Loss
There are three big winners that will emerge after third-party cookies go the way of the dodo (that is to say, extinct and then potentially brought back to life).
The Big, First-Party Data Ecosystems
The end of third-party cookies means those who have the most first-party data are sitting pretty right now. The largest ecosystems— think Facebook, Google, Apple— know so much about consumers already that they don't have to rely on third-party data. Companies come to them.
For a variety of reasons, these companies are struggling to gain consumers' trust, and yet many consumers find these products and services to be indispensable in their daily lives. 
The loss of third-party cookies makes this privileged position for these companies arguably even more valuable than before.
In an article from Marketing Dive earlier this year, LiveIntent CEO Matt Keiser argued that "While companies like Google and Facebook have always wielded a lot of control over the digital advertising market, now might be the time for smaller players working within their ecosystems to come together and devise a more sustainable future for their businesses." 
For now, advertisers are likely going to have to work closer with these big ecosystems and social media platforms.
Consumers
Alright, this one's a mixed bag if I'm being honest. On the one hand, the idea of not being tracked (anonymously) across different websites after third-party cookies are kaput is probably comforting to many consumers. 
On the other hand, data collection is still going to be happening, and some form of tracking across different sites will be taking place (with consent [probably]).
And, in the short term after third-party cookie loss, advertisements are probably going to seem laughably wrong at times when they once would have bordered on uncannily specific. 
However, while the topic of privacy will take a little patience to see how it shakes out— especially once you throw in the effects of privacy regulations— the area where consumers will come out on top is in their relationships with brands. 
Also read: Salesforce Signs Definitive Agreement to Acquire Slack
As companies pivot to take control of their data, they'll need to incentivise consumers to hand over the first-party data brands need to understand their customers. 
Whether it's incentives to sign-up and sign-in— i.e. handing over an identifier and authenticating/ giving permissions— or incentives to opt-in to different forms of data sharing, companies are going to do more to get close to consumers. 
Companies with First-Party Data Strategies
Of course, that leads us to our final winner: the companies who have made investments in their first-party data collection and activation. 
An over-reliance on third-party data for customer acquisition at the top of the funnel has put some companies behind the eight ball when it comes to pivoting their advertising strategies to relying on first-party data as a way to create lookalike audiences and more.
2020 may seem interminable, but 2022 is already right around the corner for when we're talking about timelines for creating new data infrastructure and strategies.
Advertisers with well-governed first-party data collection and activation will not only have an advantage when it comes to adapting to marketing in a third-party cookieless world, they'll be better positioned to respond to ever-changing privacy regulations.
Many companies aren't there yet, though. But that's okay! The time to start transitioning to a first-party data strategy is now. 
Fear not! Tealium has put together their best resources to help you understand what third-party cookie loss means for your company and how to pivot to a first-party data strategy. 
As a leader in both the Tag Management and Customer Data Platform markets, Tealium has been on the front lines helping companies make the most of their customer data by developing winning first-party data strategies to improve the customer experience and adapt to the tectonic shifts in marketing practices.
It may be the end of third-party cookies, but it's the beginning of an even better way to market to consumers.