When Was the Last Time You Mystery-shopped Your Own Business?
Adrian Swinscoe discusses CX myths, the role of technology for customers and agents and the true meaning of customer-centricity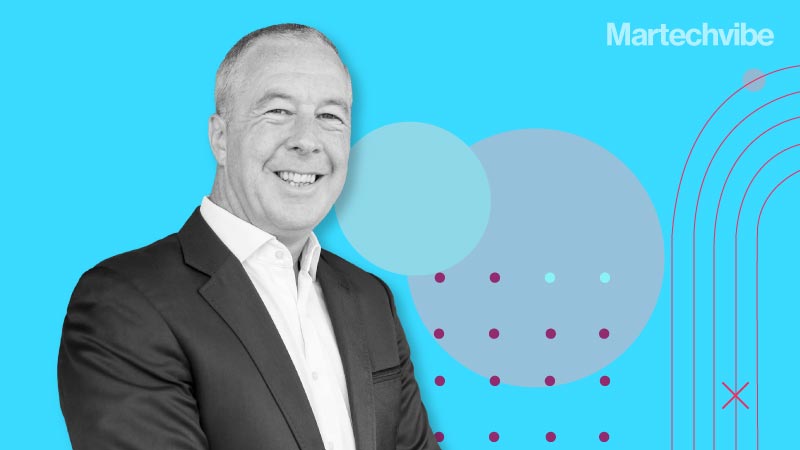 The era of differentiating oneself purely through exceptional products or services is long gone. The new-age customer wants a good experience above all things, and a poor customer experience can be the undoing of any business. A survey conducted by PwC highlighted that 59% of customers cease buying from companies that fail to provide satisfactory customer experience. 
The key to delivering superior customer service is to value your customer's time. Companies can accomplish this by providing real-time solutions that meet or exceed their expectations. 
To help businesses understand how to build a winning customer experience strategy, we spoke to Adrian Swinscoe, a customer experience advisor, author of Punk CX and speaker. With his best-selling books, blogs and podcasts, Swinscoe is an authority on all things CX.
Excerpts from the interview;
Tell us what your book Punk CX will talk about.
Punk CX was born out of frustration. I was, and am, enthused by the amount of activity and energy in the customer service and experience space but frustrated at the lack of improvement in outcomes. A few years ago, I had a conversation with a friend in the pub, and it made me think of punk music and how it exploded onto the back of progressive rock in the 1970s. Progressive rock was popular but was accused of being overly elaborate, self-indulgent and more interested in itself than its fans. Punk was completely anti-this: anyone could pick up some drumsticks or a guitar, form a band and make a song.
This made me think of the customer experience space, which needs to be more codified, certified and benchmarked. It's becoming more interested in itself than its constituents and customers. So, Punk CX is my hypothesis of what a punk version of customer experience would look like. The book is styled like an album, full of colour and pithy, so it doesn't attempt to provide an answer but to invite, encourage and persuade people into doing better work. It's about producing better outcomes for people.
How can technology help contact centre agents, and what kind of training is needed for these suites to succeed?
A good economist would say that the answer to this question depends on your strategy. Technology should be leveraged at a high level to help customers self-serve with simple queries, while automation can help customers with more complex issues. When customers come through live channels, technology should be used to help agents better understand the context of the call or interaction, the customer's history and their journey to the agent. Technology should also be used to make suggestions and present a  real-time analysis of calls to help agents preemptively and proactively respond to customers' questions. 
Should CX be a C-level KPI? What metrics can help measure it?
I don't know if a C-level KPI is the right move, as it could lead to chasing numbers. I've heard stories of CEOs reporting their NPS number to stock market analysts during quarterly earnings calls, which makes no sense. NPS (Net-promoter) isn't comparable to profits or profitability, so it's not a relative metric when we look at stocks and investments.
Should it be a C-level KPI? Maybe. Is there a metric the C-level should be chasing? That depends on the company. But should it be a C-level concern and a constant discussion? Absolutely. It's like customer experience and customer service; regular conversations about how we're doing are essential. If we focus on who we serve and how we serve them, then something is right. We need to be more interested in what we do rather than think about how it's received.
What is a technology that you see disrupting the retail industry?
Well, I'll tell you about a piece of technology that I like. It's an application called Welcome or The Welcome Me App, focusing on people with disabilities. Did you know that one-fifth of the world's population, or 20%, identify as having some sort of disability? This app helps connect those with disabilities who need a particular service or help when they visit a retail store. It allows them to book an arrival slot and notify the business of their preferences. It also helps train staff to work more effectively and seamlessly interact with people who have disabilities. This app is truly disrupting the retail industry by giving people access to retail that they wouldn't normally have access to. I wish more and more people knew about it and implemented it, as it can have a massive impact.
What advice would you give marketers to tackle inflation pressures and the consequent impact on customer spending habits?
As inflation continues to affect budgets and spending habits, it is more important than ever for businesses to provide excellent customer service and experience. In the face of economic tightening, companies should prioritise customer service and empathy to create meaningful partnerships with their customers. This means considering their concerns and challenges and doing everything possible to help them in their business endeavours. It is not necessarily about selling more; it is about serving more and providing understanding and support.
What advice would you give leaders to build a culture of data-driven decision-making?
The key to building a culture of data-driven decision-making is first to understand exactly where you are and be truthful about it. You also need to have a vision of what experience you want to deliver. From there, you can figure out what technology and data you need. Too often, companies need a clearer idea of what they want to achieve and end up copying others and not doing anything to differentiate themselves from their competitors. You need to know what you're trying to achieve to be able to focus on gathering and analysing data to make better decisions and accelerate yourself to the envisioned destination.
How can leaders facilitate a customer-centric company culture?
Leaders should set a good example. I would ask them: when was the last time you mystery-shopped your own business, answered a customer's query, resolved a complaint, or rode along with a delivery driver? Did you do a whole shift in the warehouse or just show up and smile? 
Only when leaders show they truly care and are willing to get involved as much as anyone else can they start to enable others to think similarly. I get frustrated when leaders say their customers are important but don't have the time or prioritise other things over spending time with customers or those who serve them. 
To spark a customer-centric culture, leaders must show up and keep showing up regularly. They should do their utmost to reduce the gap between themselves and their customers.
How can brands incorporate consumer insights and feedback to better processes across customer-facing teams?
Teams need to recognise the importance of talking to each other and engaging in meaningful conversations to incorporate customer insights and feedback into their operations. Organisations should not only share data but also discuss it, allowing team members to ask questions, explore implications, and make changes based on the insights. It's not just about data analysis but also about translating that analysis into meaningful action. To ensure that customer feedback is being taken into consideration, teams should routinely come together to evaluate the data, understand its implications, and determine the best course of action.
How can brands balance privacy and personalisation?
Privacy and personalisation can mean different things to different people. Companies must be aware of this and tailor their approach accordingly. Research shows that a company's understanding of personalisation may differ from that of its customers. Companies must understand that customers are looking for trust, respect, and communication in order to build strong relationships. A customer data code of conduct can help build trust between companies and customers, as it outlines how a company will treat customer data and what it will mean for the customer. However, commercial pressures can make it difficult for companies to respect their customer's desires. When it comes to personalisation, research has shown that customers may find some of the efforts to be intrusive and creepy. Shockingly, almost half of the marketers admit to creating campaigns which could easily be seen as creepy. This shows that companies must be mindful of their customer's needs and ensure they are respectful and transparent.