Vibe Martech Fest Tunes in to Saudi Arabia's Digital Agenda
Marketing leaders from around the world will take the stage at Vibe Martech Fest - Saudi Arabia to discuss how to stay one step ahead of the next digital disruption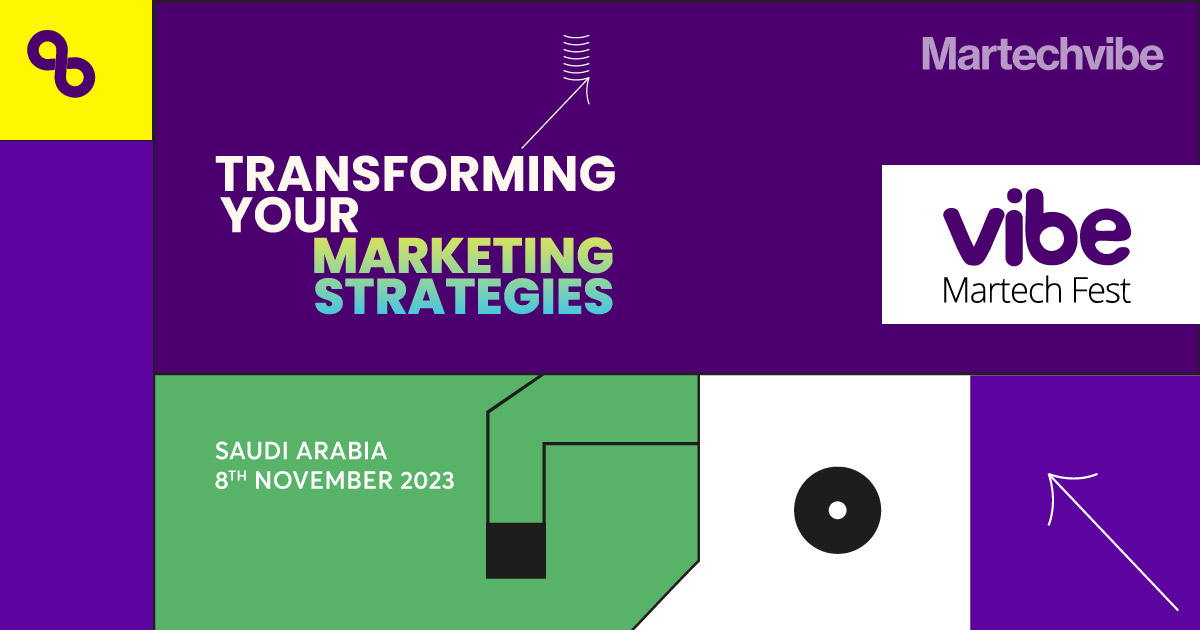 Vibe Martech Fest – the region's biggest marketing and technology summit, will take place on 8 November 2023 in Riyadh, KSA. 
The strongest "digital riser", according to the European Centre for Digital Competitiveness, the KSA is a torchbearer in digital transformation. With internet penetration forecasted to reach 97% by 2025, the country ranks third globally in terms of smartphone usage at 24.2 million users. 
Consumers in the region are tech-savvy and embracing digital channels, thus forming an exciting customer base for brands. 
This is the chance for brands in the region to grow and evolve with their customers. Technology will be the bridge between both sides. With this thought in mind, Vibe Martech Fest – Saudi Arabia brings an exciting agenda to the stage to shed light on the growing role of data and technology in the marketing function. 
Past speakers at Vibe Martech Fest include Scott Brinker, Sir Martin Sorrell, Brian Solis, Neil Patel, Steven Van Belleghem, Darell Alfonso, Fernando Machado, David Raab, Rob Bloom, and Steve Lok.  
"The Kingdom is at an inflection point when it comes to the way the digital economy is taking shape. Vibe Martech Fest aligns its agenda to this moment and what it means. Consumers are enthusiastically embracing the ease and convenience of digital channels, and businesses need to deliver to these new-age customer expectations. Adopting marketing technologies offers a supportive environment to add personalised value to the customer, and at scale. At this growth phase, how brands align people and tech will decide the success in the next few years," said Sanjay Swamy, Director at Martechvibe.
Key sessions at the Vibe Martech Fest – Saudi Arabia include; 
Building Experiences for a Digital Economy

Defining Loyalty Metrics that Go Beyond Point-based Systems 

The Power of Personal Stories in Data Storytelling

Social Listening in the Digital Age 

Measuring Brand Impact in the Creator Economy
The line-up of speakers will include David Sable, Co-Founder at DoAble, Ahad Hamza Nihal, Marketing Director at Othaim Investment Group, Aamir Allibhoy, Chief Marketing Officer at Tim Hortons, Aziz Amine, Group VP Marketing & Country Head Of FRiENDi PAY – Virgin Mobile, Shehim, Director at LuLu Saudi Hypermarkets, and many more. 
Sitecore, Cequens and HCL Software come onboard as gold sponsors for Vibe Martech Fest, Saudi Arabia. AppsFlyer is a silver sponsor.
For more information and registration, visit Vibe Martech Fest – KSA