Sales Xceleration Partners With Claritysoft To Offer Co-branded CRM 
Sales Xceleration announced a new partnership with Claritysoft offering a co-branded Customer Relationship Management (CRM) system called Pathfinder, powered by Claritysoft. The value of Pathfinder is supporting Sales Xceleration small to midsize business clients and their specific CRM needs. Claritysoft serves small to mid-size businesses. Choosing to partner with Claritysoft was a strategic choice to […]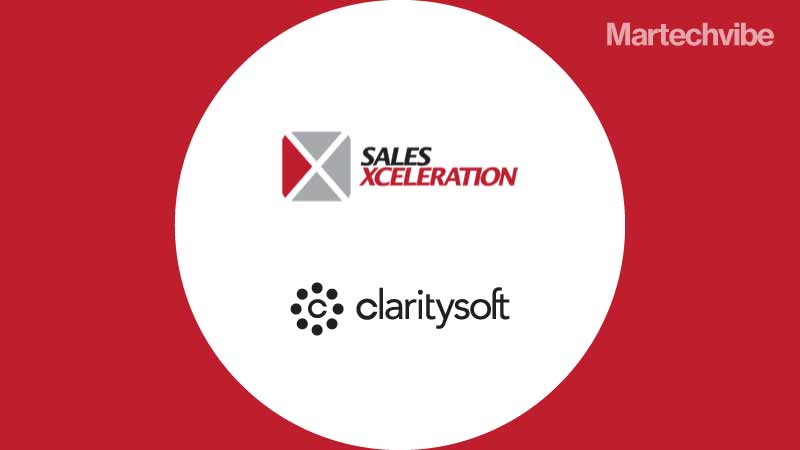 Sales Xceleration announced a new partnership with Claritysoft offering a co-branded Customer Relationship Management (CRM) system called Pathfinder, powered by Claritysoft. The value of Pathfinder is supporting Sales Xceleration small to midsize business clients and their specific CRM needs. Claritysoft serves small to mid-size businesses. Choosing to partner with Claritysoft was a strategic choice to meet the needs of clients served by Sales Xceleration Advisors.
Also Read: Top Customer Data Platform Software Apps
"Our Fractional VPs of Sales conduct assessments of prospects and clients which consistently reveal that only 26 per cent of small to midsize businesses document their sales process within a CRM. We saw an opportunity to create a co-branded offering with Pathfinder CRM, providing a CRM geared to the small to midsize business that is affordable, easy to implement, easy to customise, and easy to use on a daily basis. Claritysoft was identified as an excellent CRM, and after working with them for over a year, we decided to partner with them to co-brand and offer a simplified, streamlined CRM to fit the needs of our Advisors' clients," said Mark Thacker, President, Sales Xceleration, Inc.