MENA Employees Happiest When Able to Work From Anywhere: Study
Fifty-eight percent of workers in the Middle East and North Africa region have felt happier over the past year as a result of working from home, according to a new study commissioned by Avaya. The Life and Work Beyond 2020 study, conducted by research firm Davies Hickman Partners, polled 10,000 consumers and workers in 11 […]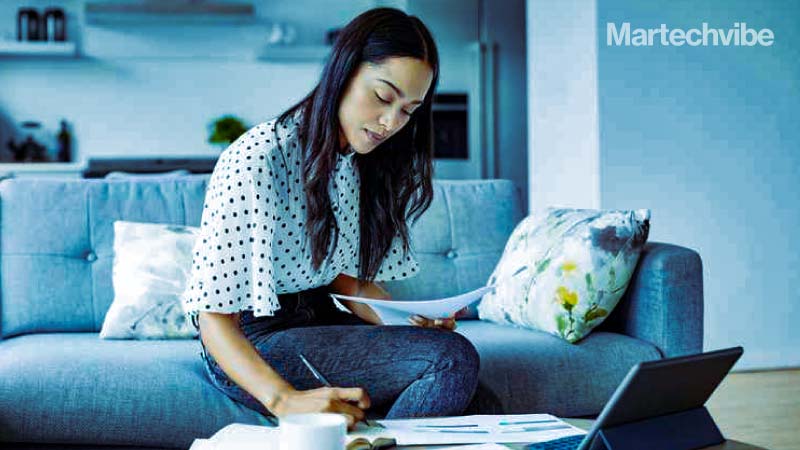 Fifty-eight percent of workers in the Middle East and North Africa region have felt happier over the past year as a result of working from home, according to a new study commissioned by Avaya.
The Life and Work Beyond 2020 study, conducted by research firm Davies Hickman Partners, polled 10,000 consumers and workers in 11 countries to discover the impacts of Covid-19 on consumer wellbeing and values as the world embraces a new world of work.
The research found that workers in the Mena region are fond of work-from-anywhere models, with 64 per cent saying that the ability to conduct hybrid work – from a home or office – would contribute to their happiness. That compares to 40 per cent of respondents in Germany, 44 per cent in the UK, and 62 per cent in the United States who said the same thing.
 Also Read: Research Suggests 84% of Customers Expect Email Marketing For Their Holiday Discounts
The survey also revealed that Mena workers are well-equipped for remote working, with 59 per cent claiming that they have access to the technology necessary to work from anywhere. The UAE, with 64 per cent reporting strong access to technology, has the higher number of positive respondents than seen in any other country. United States workers are second-best equipped with 62 per cent having access to the technology they need to work from anywhere, and Saudi Arabia came in at 60 per cent, while in the UK that number was 55 per cent.
As well as a preference for the ability to work from anywhere, the study revealed some of the biggest worries that Mena employees have about the future of work. Half of them said that returning to the office full-time would be their biggest worry, while 43 per cent identified being replaced by younger workers as their top concern.
"Our Life and Work Beyond 2020 was an effort to identify and quantify the large-scale, impactful changes we have seen over the last year. The findings of the report are consistent with what we have seen among our regional customers, who have moved quickly to create enhanced experiences for employees and consumers in the face of new realities. What's clear is that preferences for hybrid working models are here to stay, meaning Total Experience strategies need to be designed with this new reality in mind," said Nidal Abou-Ltaif, President – International, Avaya.
 While Mena respondents ranked among the world's happiest and best equipped when it came to working from anywhere, the survey still revealed areas for improvement. Nearly 32 per cent said that they had experienced challenges as a result of the remote working model, while 30 per cent said that they do not have access to the technology they need to work remotely.
What's more, many employees struggle with their working environments at home, with 52 per cent expressing a desire for a larger working space, and 36 per cent saying that working from home was not appropriate for family life.
Despite a majority of Mena employees willing to embrace a new, hybrid world of work, concerns about a return to the office remain.
Almost 30 per cent said they do not believe that their employers trust them to work from anywhere, and 41 per cent said that they do not believe their employer puts an emphasis on their wellbeing. 39 per cent even worry about meeting people face-to-face once they are back in a working environment.
The study revealed that there is a strong motivation to address employee concerns like these: Almost half (44 per cent) said they are happy at work, with 51 per cent saying that their productivity improves when they are happy.