Explained: Recurring Revenue Model
TLDR: The Recurring Revenue model is about a brand offering consumers products or services on a regular or cyclical basis in exchange for a recurring fee charged at regular intervals, as opposed to a one-time purchase.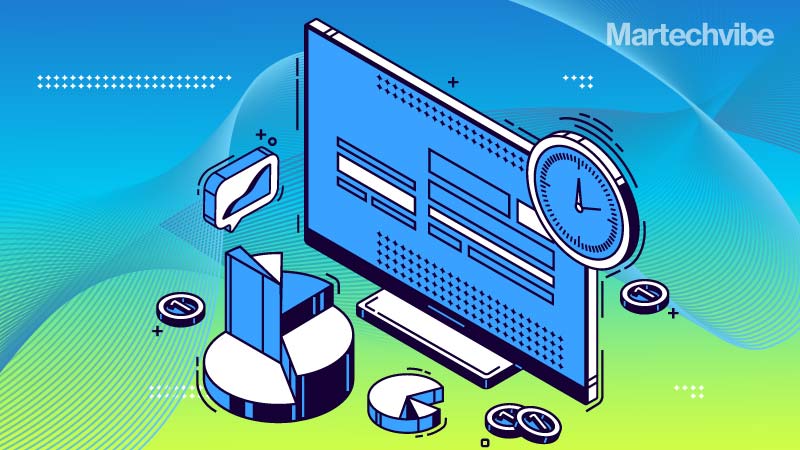 Subscriptions are the lifeline of the recurring revenue model that keeps consumers engaged long-term and a company's revenue flow steady. Though the model seems simple enough, the technology required and the benefits a company reaps, are manifold.
Customer retention is one the foremost priorities of brands worldwide. Companies are constantly striving to develop new and innovative ways to hold customers' attention and keep them returning for more.
A recurring revenue model is an effective approach to this situation. In simple terms, this model is about a brand offering its consumers products or services on a regular or cyclical basis in exchange for a recurring fee charged at regular intervals, as opposed to a one-time purchase. Also known as consumption economics, the recurring revenue model has been used by brands as diverse as software (Microsoft, Adobe), streaming services (Netflix, Amazon Prime Video), and personal hygiene (Gillette).
Subscriptions are the lifeline of the recurring revenue model. Take, for instance, Adobe, which used to offer Photoshop to consumers for a one-time price of $999. Now, while Adobe was making that money, it had no way of ensuring that customers returned unless they deemed the Photoshop updates worthy of their wallets.
Once Adobe switched to offering customers the software for $9.99 a month, it meant more people would be ready to buy it since the price was reasonable. More importantly, customers would stick around and be more open to paying for updates and add-ons. This way, the Adobe ecosystem evolved, and the recurring revenue model allowed them to expand across a customer's lifetime, keeping with new trends and customer needs.
Similarly, Microsoft switched to the monthly and annual subscription models once it launched Office 365 in 2011. Compared to the perpetual price of Office 365 ($399), the monthly subscription was $9.99 or $99.99 for a year. Originally, Office 365 was launched to counter Google Apps for Business or G Suite, as several large companies started moving from perpetual desktop software to cloud-based solutions. Once Office 365 launched its subscription models, companies that craved their original Microsoft Office experience but with substantial updates came on board. By 2015, Office 365 saw revenue growth of nearly 70%, and its consumer subscribers increased to 18.2 million.
Technologies and the Recurring Revenue Model
A survey by Ernst and Young showed that in 2020, over 90 per cent of technology organisations were in the process of shifting to a subscription model, but only around 55 per cent felt that their marketing and strategy teams were ready for the move in terms of software and hardware. The number is likely even lower in non-technology companies.
There are a few basics that need to be in place for a successful recurring revenue model:
Subscription plan management – A brand like Netflix, for instance, thrives on varied subscription plans tailored to viewers' needs. From the number of screens you can watch simultaneously to creating different profiles for each viewer and ensuring payment as per your plan, the company reaches a broader network of consumers. An item catalogue is a great way to manage your subscriptions and keep your data clean and consistent. Brands such as Speedo, AccuWeather and Paramount Plus, for instance, use the Recurly platform to keep subscriptions and billing going smoothly.
Intelligent retention – Research shows it can be up to 25 times more expensive to acquire a new customer than retain an existing one. Customer retention, therefore, needs to be at the top of the list when getting into the recurring revenue model. Unfortunately, frequent transaction failure could mean that customers who don't want to stop using your product/service end up being discouraged, exhausted, and moving away from your brand. The loss of customers is known as churn and needs to be managed via automated software and machine learning. For instance, if customers can easily update their payment details/methods and successfully retry payments, there's a greater chance they will stay with your brand.
Integrating CRM and data systems – Customer data is the lifeline of a recurring revenue model, allowing your brand to create a smoother customer journey and better offerings. Ensuring that your subscription management platform is connected to your customer relationship management (CRM) software saves your finance and sales teams from having to do a job twice. Brands such as Panasonic, Pepe Jeans, and RazorPay use software such as Salesforce to integrate their systems, ensuring all their data is easily accessible in a single space.
Benefits of the Regular Revenue Model
Since the recurring revenue model ensures that customers pay a certain amount for the product or service at regular intervals, it's easier to predict cash flow and generate a sustainable profit margin for the business.
Being predictable, flexible and scalable, the model makes businesses attractive to investors. Most importantly, it creates an ecosystem where customers return at regular intervals, knowing that a brand has taken the time to analyze their needs rather than forcing a one-size-fits-all model onto them. This makes for a tighter, more intimate relationship between the brand and the customer.
Conclusion
Customers are no longer passive spectators, but active participants in their brand journeys. Therefore, a brand's digital persona needs to be underlined by gathering and analysing customer data more accurately and executing a marketing strategy tailored to varied and individual needs.
The recurring revenue model offers what looks to be steady and consistent revenue and better customer retention if done right and empowered by the right technology. It'll be interesting to see how brands make this model their own and the technology integrations resulting from the shift.
If you liked reading this, you might like our other stories
Martechvibe Explains: Headless CMS
Martechvibe Explains: Identity Data