LinkedIn Onboards Paragone for Optimising Luxury Brands Reach On The Platform
Paragone has become a part of the LinkedIn Marketing Partner Program, as the Actionable Performance Monitoring (APM) platform announces the partnership to optimise user reach. The collaboration will particularly help luxury brands as well as other categories of LinkedIn users to reach their target audience with relative ease. In a related development, the integration will […]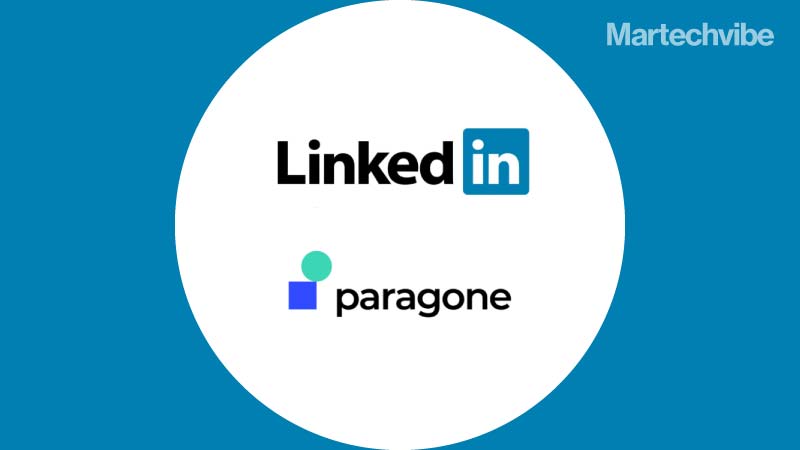 Paragone has become a part of the LinkedIn Marketing Partner Program, as the Actionable Performance Monitoring (APM) platform announces the partnership to optimise user reach. The collaboration will particularly help luxury brands as well as other categories of LinkedIn users to reach their target audience with relative ease. In a related development, the integration will allow Paragone customers to access more intuitive reporting and campaign optimisation for LinkedIn ads.
Social media marketing, an arm of the digital marketing industry, has continued to grow over the years, as more businesses look to leverage the increasing global online population. The likes of Facebook, Instagram, and Snapchat have particularly benefited from the increasing popularity of social media marketing. LinkedIn, the world's largest professional network, also seems to be coming out of the gates to promote luxury brands, making new strides for the luxury segment, with the recent partnership with Paragone further substantiate this claim.
The Paragone-LinkedIn integration can be described as a match made in heaven, bringing the best of both worlds together. The integration will empower Paragone's luxury customers with access to more insights, ultimately optimising the performance of their digital ads on LinkedIn as well as other social platforms. The move will offer luxury brands on Paragone significant value, especially as LinkedIn is fast becoming a leading advertising platform for "high consideration purchase" products.
Also Read: Companies To Watch
Described as the most trusted social media platform in the U.S according to Business Insider, LinkedIn currently has users from over 200 countries and territories, allowing professionals to connect, engage, learn, and identify opportunities for growth. This provides an opportunity for luxury brands to leverage the presence of high net worth individuals to reach their target audience and scale-up.
Paragone is a Perion company known for providing an advanced, multi-channel advertising management platform. The multi-channel SaaS platform is designed to enable advertisers to manage and monitor campaigns across multiple sales channels and social networks from one, user-friendly interface. The all-encompassing solution allows advertisers to oversee happenings in their e-commerce business, franchises, online retailers, owned and operated stores across regions. They can also access their agencies and media channels even as they take control of media campaigns without necessarily navigating the myriad of emails, PDFs, and excel files.
Paragone currently has a fantastic lineup of high-end clients that include the likes of Balmain and Breitling. The integration will ultimately allow the AI-powered predictive APM to tap into Linkedin's user data and provide luxury brand marketers access to the untapped territory of LinkedIn with data to target clients based on interests, behaviour, and professional facets.
The partnership will allow customers of Paragone to monitor their ad campaigns on LinkedIn and take actions to optimise their campaigns as required, in order to improve brand awareness, increase audience engagement, generate more leads and increase sales.
About Paragone
Paragone is an actionable performance monitoring platform for social advertisers, giving them access to real-time marketing data across all paid social media channels, ad accounts, and campaigns in one unified platform.