How Do You Use Data To Improve CX?
Customer data, when used optimally, can help companies predict trends and avoid backlash.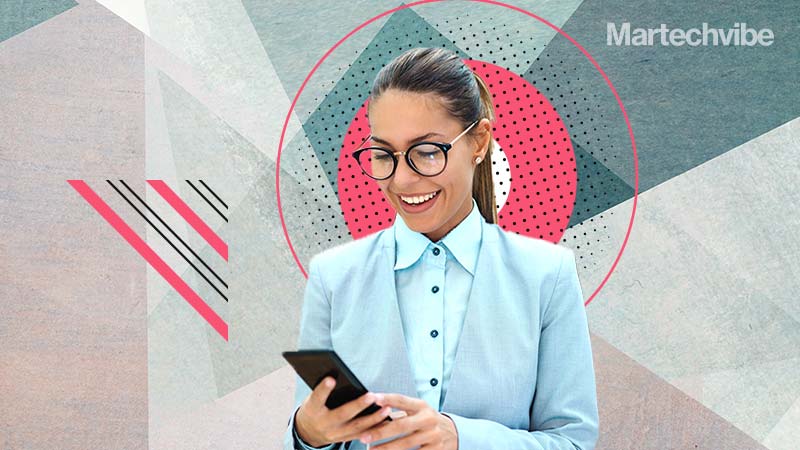 According to a survey from Marketing Insider Group, which examined consumer reactions to products across sectors, 72 per cent of happy customers shared good feedback with six or more people.
The ultimate quest for a brand is to create more happy experiences among customers. How does one do that? The answer is data. According to Insider, 63 per cent of senior decision-makers said that big data and analytics were important for enhancing the customer experience (CX). In 2019, 29.2 per cent of organisations revealed that one of the most important drivers of customer experience is driving their commercial performance.
However, a McKinsey report has stated that brands only sample about seven per cent of their customers when gathering data. This limited knowledge can create an artificial limit on customer information – thus affecting the company's knowledge.
Let us look at a few ways on how data can be collected more efficiently and used to improve CX.
Create customer personas
Creating a customer journey map can help a brand discover how customers reach them. Once the consumers reach the brand, scrutinise what makes them happy and what are their complaints or areas of friction with your brand.
Combining data on customers' behaviours, interests, areas of complaint, and goals could help a brand create varied customer personas.
A customer or a buyer persona is a semi-fictional model that represents the key traits of a large segment of a brand's audience, based on the data that has been collected from user research and web analytics. It gives an insight into what the brand's existing and prospective customers are thinking.
Popular fast-food chain Taco Bell has said that it has five kinds of people or five customer personas who come to it for meals. They are "dudes", "status feeders", "edgy cravers", "morning hustlers", and "social explorers". They have identified these millennial labels and have been able to create edgy food items on their menu like the Doritos Loco Taco, which has been a hit with a generation since 2012.
Another example is Apple, which in 2008 could have sold more iPhone 3G sets in Japan if it had customer personas in place, pointed out Chief of Marketing Strategy at Marketing Strategy Labs Sandeep Bansal in a post.
He claimed that Apple could only sell 200,000 units of the iPhone 3G as opposed to 50 million units it sold of the previous model in Japan in 2007. According to him, had Apple paid attention to building a buyer persona for their Japanese users – which means if they had talked about customer preferences – they would have been able to sell more phones.
Users were accustomed to having a video camera, TV tuners, chips for debit cards, and train passes on their phones. iPhone 3G had a clunky camera, which could not have played TV shows, and the iPhone pass system was delivered much later.
Surveys: A candid customer is your friend
Consumer satisfaction surveys that document candid customer feedback on how a brand's services are faring in the marketplace can help in many ways. If the customers are expecting something from your brand, you will be able to deliver on it soon. If they are unhappy about something, you can avoid the backlash by fixing mistakes.
There are several ways to make surveys customer friendly. A brand can keep it consistent, and the design could align with the brand's overall look for familiarity. They could be rendered properly for mobile devices since the majority of the customers will want to scroll through them. Open-ended questions in the survey are a good idea since they will earn honest feedback.
In 2018, Unilever launched Digital Voice of the Consumer or DOVC. Its intention was to know the "good, the bad and the downright irritating" things that the customer had faced while interacting with their brand. The DOVC is Unilever's universal ear that is accessible online, through which it constantly collects data and uses it in its products.
Unilever claimed that the speed of measuring the reactions helped them during the Covid-19 pandemic when a lot of work systems shifted online. The company said that it was able to address our consumers' concerns related to the alcohol content in our hand sanitisers, adjust our advertising and ensure the safety of our products.
Meanwhile, the company was able to relaunch its Robertsons Pickling Spice condiment in South Africa after discontinuing it in 2016. Hundreds of consumers then tried to track the product down – Unilever had underestimated how popular it was.
Data has become imperative to building a successful customer strategy. By collecting valuable feedback and flagging relevant information, a brand can improve decision-making capabilities, predict trends, make pricing adjustments in real-time, and enhance customer service. It is prudent to note that a happy customer can have multiple transactions with a brand, but a single bad experience can make them cut the association permanently.
If you liked reading this, you might like our other stories
Grab-And-Go CX Is The Future
Top 25 META Leaders Championing CX