Using Data to Go Further With Your Loyalty Programme
Poor data utilisation impacts member value understanding and personalisation, raising the possibility of attrition due to inadequate interaction.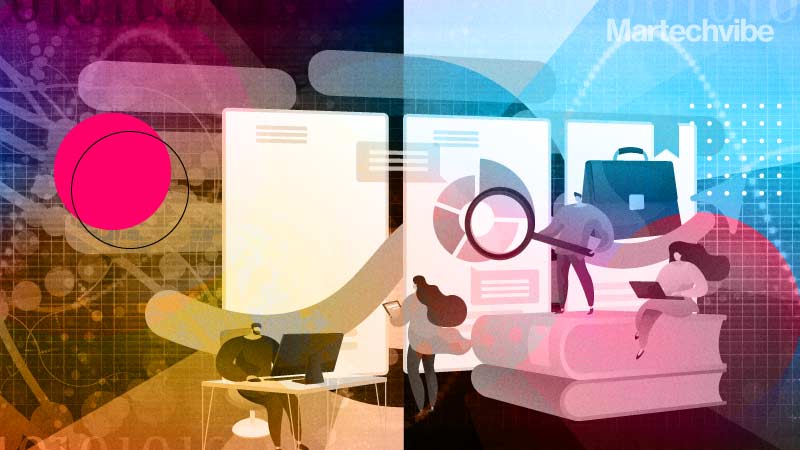 Brands that evolve their loyalty strategy to create more personalised, engaging experiences for their consumers are the ones who will thrive in the new, more fragmented marketing landscape. Data-driven loyalty strategies allow marketers to drive impact at scale and meet the ever-shifting needs of their consumers and the business.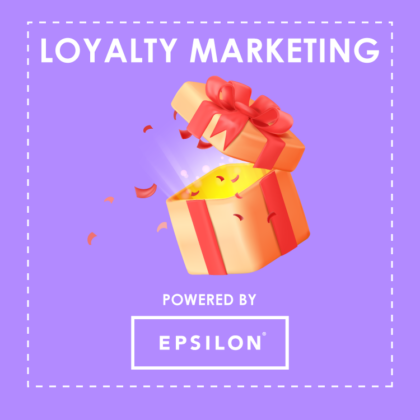 This is a time to innovate and develop mutually beneficial brand-consumer connections that will stand the test of time.
Customer data is valuable; however, making sense of data is much different than simply possessing it.
Customers leave a trail of breadcrumbs – data like demographic details, online/offline purchases, website visits, email opens, and more. The pain point remains combining these disparate data sets and connecting them to the representation of particular customers. Anticipating consumer value and taking actions to nudge them through a personalised journey starts with a holistic view of your customer via data points that can paint a picture. Besides first-party data, this may include transactional data on competitive and channel spending and category purchases, according to Shivkumar Ananthakrishnan, Director of Strategic Consulting at Epsilon APAC and MEA.
The volume of data is constantly growing, and while it is accessible in real-time, brands still struggle to unify such disparate data and make actionable insights.
Unassembled pieces of a jigsaw puzzle don't make sense, but they reveal a complete picture. Data also needs to be integrated to paint a 360-degree view of the customers combining qualitative, quantitative and predictive behaviours.
The first step is identifying various data owners and sources across the organisation, analysing whether the data outputs are relevant, and the scope for optimisation.
The second step will be crucial, where brands must create a road map to meet their future data objectives, including decisions like technology and personnel.
The third step, and often the toughest, is to create an action plan for putting the connected data to work to make the brand's loyalty programme connect with their customers financially and form a personal connection with them.
Aim for a unified, marketing-optimised view of every consumer. Linking the bits and bytes of customers' actions will help realise the value of the loyalty programme's members and their preferences. Poor data utilisation eventually impacts member value understanding and personalisation, raising the possibility of attrition due to inadequate interaction.
Using tech to drive business
Making consumer experiences frictionless and engaging justifies why firms invest enormous sums of money in creating machine learning models. However, through 2022, Gartner says 85 per cent of machine learning models fail to provide the desired outcomes.
Marketers must understand that business requirements should drive their data management systems and procedures instead of letting technology dictate their customer strategy. There should be a focus on ensuring proper channels for the consumers to voice their opinions, listen to them, and make adjustments wherever necessary. Keeping existing customers is considerably more valuable than acquiring new ones. An intelligent Customer Data Platform like Epsilon's PeopleCloud Customer combines all the data, makes it accessible at scale, and can power real-time recommendations that can be activated across channels.
Loyalty programmes must look for methods to put members in charge of their experience while delivering true moments of gratitude and recognition. Customers want real-time, meaningful, and personalised loyalty connections across their life cycles.
Maintain financial efficiency
While running a loyalty programme, marketing teams look at two financial objectives: optimising the cost of the loyalty programme and driving more revenue. Unlike popular perception, one does not have to be at the expense of the other. Member engagement improves when first-party data is efficiently used to deploy the right personalisation strategies. This sets the tone for reduced Cost Per Point (CPP).
The balance that brands need to find is not between the cost of the loyalty program and the revenue targets. It needs to be between revenue goals and customer delight. Platform capabilities available today can set up brands and customers for success, creating a win-win for all.
To conclude
The best loyalty programs may increase annual revenue from consumers who redeem points by 15 to 25% by boosting either their frequency of purchases, the size of their baskets, or both, as per research by McKinsey & Company.
All loyalty programmes have members who don't use their points, leading to their expiration. This "breakage" usually lowers a programme's liability on its balance sheet, which is good news for programme economics but can lead to high customer dissatisfaction. Brands need to design programmes that give consumers compelling reasons to redeem their points and gain the benefits of being loyal. But that only sometimes tells the whole tale. Breakage can also occur for tactical and entirely avoidable reasons, such as difficulty in redeeming points, participants forgetting they are registered in a programme, unappealing or irrelevant prizes, and impractical or high reward levels.
Loyalty programmes must overcome obstacles and demonstrate their value. Loyalty executives can increase programme value and delight their customers and businesses by knowing the levers that advance them and optimising their value.

If you liked reading this, you might like our other stories
Top Loyalty Experts In the Kingdom of Saudi Arabia  
Personalisation is a Loyalty Driver