Covid-19: Facebook's Mega Initiative To Get Over 50 Million People Vaccinated Globally
Mark Zuckerberg, Facebook founder and CEO, announced that Facebook, Inc. plans to help people get vaccinated against the COVID-19 virus. 'We're launching a global campaign to help bring 50 million people a step closer to getting Covid-19 vaccines'.  'We've already connected over 2 billion people to authentic and verifiable Covid-19 information. Now that many countries […]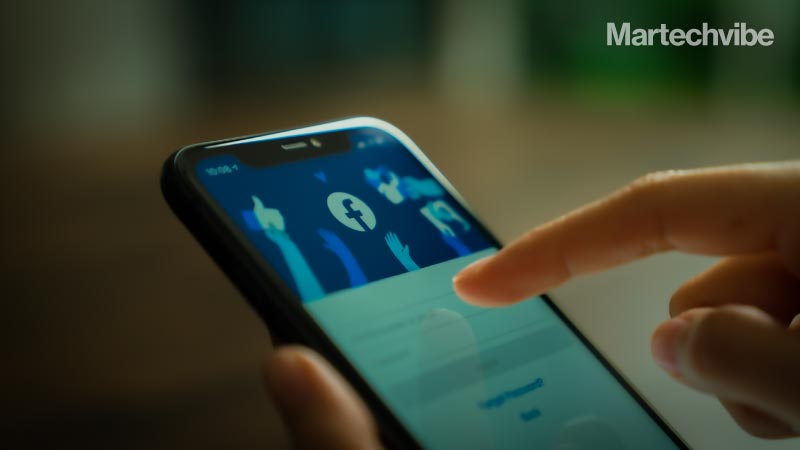 Mark Zuckerberg, Facebook founder and CEO, announced that Facebook, Inc. plans to help people get vaccinated against the COVID-19 virus.
'We're launching a global campaign to help bring 50 million people a step closer to getting Covid-19 vaccines'. 
'We've already connected over 2 billion people to authentic and verifiable Covid-19 information. Now that many countries are moving towards vaccinations for all adults, we're working on tools to make it easier for everyone to get vaccinated as well.' 
'First, we're launching a tool that shows you when and where you can get vaccinated and gives you a link to make an appointment. This will be in the Covid Information Center, which we'll show people right in their News Feed. We've already seen people use Facebook to find vaccination appointments, so this should enable millions more people to do the same.
Second, we're bringing the Covid Information Center to Instagram, and we'll show it to people prominently there too. 
Third, we're working with health authorities and governments to expand their WhatsApp chatbots to help people register for vaccines. More than 3 billion messages related to Covid have already been sent by governments, non-profits and international organisations to citizens through official WhatsApp chatbots, so this update will help with the vaccination effort as well,' Zuckerberg said.
Also Read: Importance of Real-Time Marketing and Authentic Communication During COVID-19 and Beyond
'The data shows the vaccines are safe, and they work. They're our best hope for getting past this virus and getting back to normal life.' 
'We've already connected over 2 billion people to authoritative COVID-19 information, and today as access to COVID-19 vaccines expands, we're going even further and aiming to help bring 50 million people one step closer to getting vaccinated.'
'To do this, we're helping people learn more about COVID-19 vaccines and find out when and where they can get one through our apps,' Zuckerberg said.
Some of the methods Facebook is applying for this mega initiative include:
A tool to connect people to information about where and when to get a COVID-19 vaccine

Expanding Facebook's COVID-19 Information Center to Instagram

Expanding official WhatsApp chatbots on COVID-19 to get people registered for vaccinations with health authorities and governments 

Adding labels on posts about COVID-19 vaccines to show additional information from the World Health Organisation

Making real-time aggregate trends in COVID-19 vaccinations, intent to get vaccinated and reasons for hesitancy available to public officials to inform equitable vaccine rollout 

By working closely with national and global health authorities and using Facebook's scale to reach people quickly.

Facebook is working to help people get credible information, get vaccinated and come back together safely. 

Helping People Find Where and When They Can Get Vaccinated
Facebook has partnered with Boston Children's Hospital to offer a tool on the social networking platform in the US to help people identify places nearby to get the vaccine. The locations in this tool are provided by VaccineFinder and include hours of operation, contact info and links to make an appointment. The public can access this tool in the COVID-19 Information Center, and it will be supported in 71 different languages. Facebook plans to introduce this feature to other countries as vaccines are available more widely.
"We are thrilled to be joining forces with Facebook to build tools that aim to support consumers in their search for COVID-19 vaccines. Improving vaccine access and equity across the country will be a critical step in achieving herd immunity and bringing this pandemic to a close," John Brownstein, CIO of Boston Children's Hospital said. 
Connecting People to Resources on Instagram
In another post, Zuckerberg announced bringing the COVID-19 Information Center to Instagram worldwide. This portal, which we launched in the Facebook app in March 2020, helps people discover the latest information about the virus from local health ministries and the World Health Organisation. 
Zuckerberg went on to add that, the social networking giant was also releasing new stickers on Instagram Stories, so people can inspire others to get vaccinated when it becomes available to them. 'In the coming weeks, Instagram will roll out labels on all posts generally about COVID-19 vaccines that point people to the COVID-19 Information Center globally.' 
Also Read: 60% of Content Containing COVID-Related Keywords Is Brand Safe
'We will also add an additional screen when someone goes to share a post on Facebook and Instagram with an informational COVID-19 vaccine label. It will provide more information so people have the context they need to make informed decisions about what to share,' Zuckerberg said.
'Building on our goal to promote authoritative information about COVID-19 vaccines, we have implemented several temporary measures to further limit the spread of potentially harmful COVID-19 and vaccine information during the pandemic.
These measures are, reducing distribution of: 
Content from users that have violated our policies on COVID-19 and vaccine misinformation or that have repeatedly shared content debunked as False or Altered by our third-party fact-checking partners.

Requiring admins for groups with admins or members who have violated our COVID-19 policies to temporarily approve all posts within their group.

Continuing to further elevate information from authoritative sources when people seek information about COVID-19 or vaccines. 
We hope these measures will make it easier for public health officials to understand vaccine behaviours and trends around the world,' Zuckerberg concluded.