Cloud Computing Is First Priority for Media Companies in Post-COVID Era: Microsoft Report 
Over half (56 per cent) of respondents from the media and communications sector say that their organisation's financial situation has improved since the start of the pandemic. The covid-19 pandemic demonstrated the critical role of technology in helping businesses, citizens and societies adapt. Digital infrastructure allowed entire economies and societies to transition to the cloud […]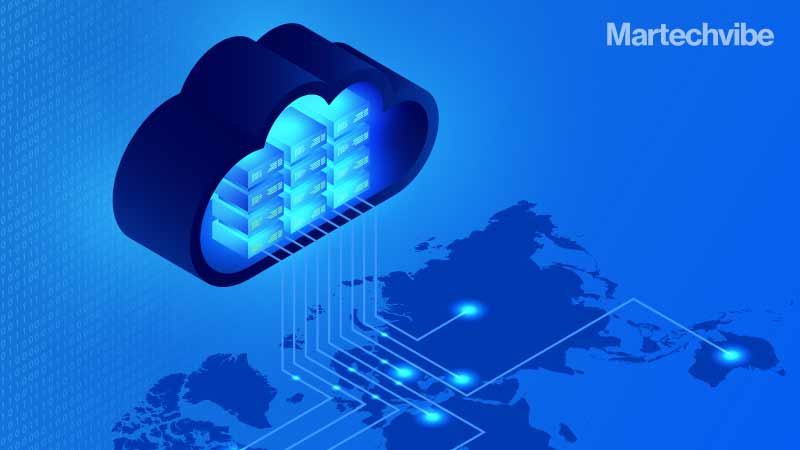 Over half (56 per cent) of respondents from the media and communications sector say that their organisation's financial situation has improved since the start of the pandemic.
The covid-19 pandemic demonstrated the critical role of technology in helping businesses, citizens and societies adapt. Digital infrastructure allowed entire economies and societies to transition to the cloud with ease and speed that would not have been possible in previous decades. However, organisational outcomes were shaped by pre-pandemic decisions and investments—and COVID-19 itself changed digital and business priorities.
Microsoft commissioned The Economist Intelligence Unit to conduct an independent study across eight industries about the lasting changes brought about by pandemic-driven waves of digital transformation. The study examined a cross-section of 800 senior business executives and senior-level government employees, spanning eight sectors and 15 economies. The research reveals digital preparedness and resilience are critical to transformation.
"Every company is a digital company in the post-pandemic era, and the past year has fundamentally changed the way businesses must evolve in the new normal," said Ihsan Anabtawi,  Chief Operating and Marketing Officer, Microsoft UAE. "The research with EIU unveils an in-depth analysis on how the relationships between technology, businesses and individuals have evolved. This means we will have to invest in people and their capacity in creating new solutions that meet the challenges of a rapidly changing economy."
Overwhelmingly, business leaders cited digital preparedness as key to their ability to adapt. The report, The Transformation Imperative, unlock insights from the past year and focus on the way forward. The study looked specifically at supply chains, remote work, predictive analytics, decision-making, and employee safety and well-being.
Here is what we learned from the report;
The most significant barrier to digital transformation will be the pace of technological change

Diminished creativity is a top drawback of remote working and collaboration

Tackling disinformation is the biggest societal benefit of digital transformation in its industry
During the covid-19 pandemic, subscriber and audience numbers for rich digital content and advertising services have soared among users under lockdown and stay-at-home orders. In a global survey of 800 executives across eight industries conducted by In the report, over half (56 per cent) of respondents from the media and communications sector say that their organisation's financial situation has improved since the start of the pandemic (compared with a survey average of 47 per cent) and three-quarters (75 per cent) agree that the pandemic has accelerated the industry's pace of digital transformation.
3-Year Plan to Keep Up The Pace  
Digital transformation has enabled the industry to handle huge volumes of data and deliver richer content. That, in turn, has opened the door to an array of choices in digital services and products for consumers and a wider variety of subscription options. But the industry knows it must keep up with the appetite and expectations of audiences: in three years' time, survey respondents expect the sector's biggest barrier to digital transformation to be the pace of technological change (32 per cent compared with a survey average of 23 per cent). Meanwhile, budget constraints for digital transformation are expected to ease at a significant rate during the next three years.
That may explain why, unlike other sectors in the survey, media and communication has been motivated somewhat less by operational efficiency and customer experience in its digital transformation work over the last 12 months, and more by meeting forward-looking objectives.
Respondents report that the aims of their digital transformation projects have been keeping up with technological innovation in society (34 per cent versus a survey average of 29 per cent), followed by achieving increased agility in the post-pandemic era (31 per cent). Operational efficiency and customer experience come in fourth and fifth place, respectively.
Also Read: On Cloud Nine: The Middle East's Growing Affinity for Cloud-based Marketing Infrastructures
Investing In Cloud Computing to Scale Up 
This sector has also significantly stepped up its use of technologies for security/privacy during the pandemic. In the pre-COVID years, security/ privacy was a driver of increased technology use for just 14 per cent of media and communication respondents, much lower than the survey average of 27 per cent. But in the COVID era, the share nearly doubled to 27 per cent.
This sector is looking to artificial intelligence/machine learning, the Internet of Things, and advanced analytics at above survey-average rates to achieve its goals. Even so, cloud computing surpasses these for first place on the list of technologies to support their objectives. This may be a reflection of the foundational role cloud computing has already played for years in providing the scalability to deliver vast volumes of rich content to vast audiences.
Also Read: Digital Transformation – Ready to Take Your First Step?
Diminished creativity due to WFH 
When it comes to bringing to life new ideas for digital content, however, new solutions to empower workers may still be needed. This group is by far the most likely in the survey to point to diminished creativity as a top drawback of remote working and collaboration (cited by 28 per cent of respondents, compared with a survey average of 16 per cent).
The industry acknowledges the problem of disinformation in society and believes that tackling it could be the biggest positive societal benefit of digital transformation in its sector. This is unsurprising, given the industry's extensive first-hand experience dealing with and combating fake news next on the list of top benefits come skill-building and public safety.