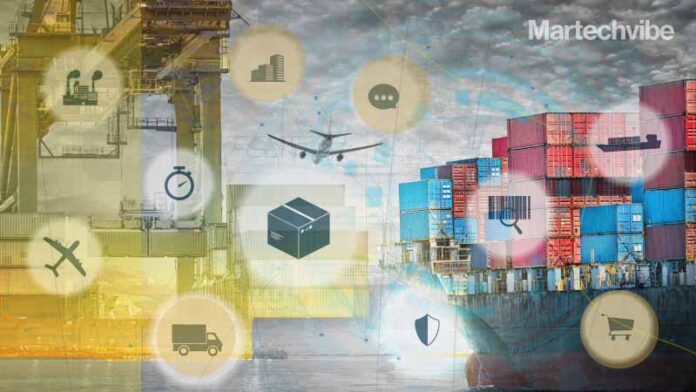 We spoke with industry experts about the challenges businesses expect in the coming year, and how they plan to overcome supply chain disruption.
A few years ago, nobody would have thought the supply chain industry would be on the frontlines of industry business challenges. In a recent McKinsey podcast, Knut Alicke and Dan Swan discuss the key cost, labour, and transportation issues facing CEOs and supply-chain managers today.
"Often in the past supply chain was what I would call a necessary evil. And now, I think we see it more and more as a real differentiator for companies. It's been massively exacerbated through the pandemic. Think about things like the demand for eCommerce. It leads to a totally different supply-chain requirement in terms of warehouse labour, in terms of transportation labour." said Swan.
Most companies have been leveraging technology and creative strategies. But with the exponentially increasing demand and not enough capacity, businesses are still reeling from the economic turmoil of COVID-19.
Behavioural scientist Patrick Fagan told Martechvibe, "The keyword for 2022 is breakdown. Due to fear and radically altered lifestyles, there will be continued pressure and uncertainties. This will lead to more disintegration in systems, trust, and supply chain."
We spoke to several other industry experts about the possible challenges this year. A unanimous concern remains – supply chain disruption.
"Our industry, and the world in general, is still impacted by the Covid-19 pandemic, and we expect this to continue for a while especially due to interruptions in the global supply chains," said Bjørn Skou Eilertsen, CTO, Milestone Systems.
Talking about the upcoming challenges, CX expert Adam Toporek said while supply chain woes will affect some industries more than others, no industry will remain unscathed. "The impact will create one of the great CX challenges of our time, especially in customer service."
The pandemic-led disruption has affected consumer patterns in the past, and although some issues have been restored, others indicate a more permanent shift in supply chain management.
The customer journey has also changed, and with it come issues such as rising freight costs, demand forecasting trouble and labour shortage. While they can disrupt CX, it is possible to rein it in, provided the right questions are asked, and actions are undertaken. "If supply chain issues are likely to continue for the intermediate term, then those delays and challenges need to be built into the experience. They need to be mapped, designed, and planned. Organisations need to ask: what can we do during this extended experience to create or maintain positive emotional connections with our customers?" said Toporek.
Ted Gaillard, Executive VP of Sales and Marketing, SG360° added, "The most pressing challenge will be continued trends related to supply chain. It will play a key role in shaping at least the first half of 2022, and will require marketers to be nimble in shifting priorities to attack opportunities as they arise."
Hackers On Prowl
Of course, where there is instability, there is vulnerability. The SolarWinds incident is still fresh in our minds. And security experts believe supply chain cyberattacks will continue to threaten the industries this year. "Expect to see more software supply chain attacks in 2022, and in response, more regulatory pressure," warned Eric Byres, CTO and Board Member, aDolus Technology.
The SolarWinds stack infiltrated over 18,000 top-shelf victims. "The [US] government response that followed, including executive order and the DHS Software Supply Chain Risk Management Act, has turned up the heat for everyone doing business with the federal government to secure their software supply chains," added Byres.
He anticipates more legislation on supply chain transparency and the protection of critical operational technology (OT) systems. "In response, companies will need to respond aggressively to keep up with the pace we've seen to date."
Supply chain attacks, such as the one used against Kaseya last year, show maturing signs. While acknowledging that they are a relatively uncommon approach, a recent report by Abu Dhabi's Digital14 identifies supply-chain attacks as one of the top threats faced by UAE organisations.
"In 2022, we should watch out for an expansion in scope and sophistication, with third-party solutions and well-known development practices being leveraged by attackers," said John Hathaway, regional vice president, MEA at BeyondTrust.
Organisations need to include third-party supply chain breaches in their incident response plans and plan for a public and private response, just in case they become an inadvertent victim for a licenced solution.
"Companies need proper transparency into their software supply chain if they ever hope to secure it — and prove to regulators that they've done so.," said Byres.
Recent research also demonstrated that "to navigate these supply chain issues, companies have been required to consider not just their immediate suppliers but also their "invisible" lower-tier suppliers. Company directors need to focus on supply chain issues for practical as well as legal risk reasons."
This year might just be the financial make-it-or-break-it year for supply chain companies. The silver lining is the chance for leaders to innovate and explore opportunities that might present itself. From re-assessing technology stacks, processes to CX management, supply chain leaders have a momentous task ahead of them. And well, here's to hoping that as the months go by, the issues become more predictable and manageable.
If you liked reading this, you might like our other stories
How Can Businesses Secure Digital Communications?
Impersonation Attacks Are On the Rise. How Secure Is Your Email?