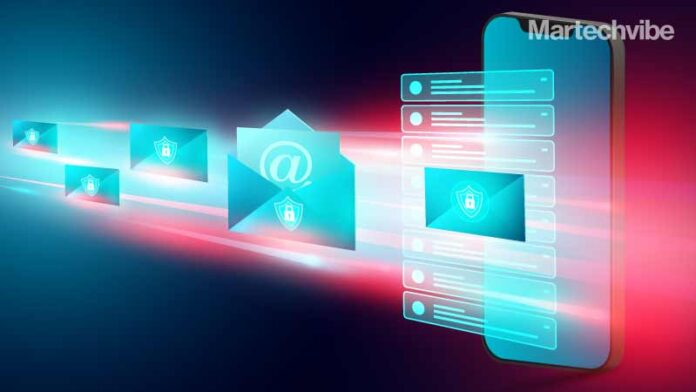 When Apple announced its new privacy protection policy for iOS 15 in June, it was celebrated as a move to give users more control over and access to their data. Changes made to check the way apps process data, stem permissions for location sharing and avoid unwanted audio recordings for voice assistants. 
The marketing and technology circles were less jubilant. This was because of the key amendments to Apple's privacy policy which included limiting access to the user's Mail app. The latest Mail Privacy Protection (MPP) stops senders from using invisible pixels to collect information about the user. This means senders will not be able to track when the email is opened, it will also mask the receiver's IP address so it can't be linked to other online activity or used to determine their location.
Additionally, emailers will often use remotely-hosted images, which activate when emails are opened. When the images are fetched, they can trace roughly where and on what kind of device the mail was opened. Remote images help marketers to measure the impact of their campaigns. Or at least, they did. If a user opts-in to the Hide My Email feature, email content will be loaded automatically after delivery. So, an email blast will likely report the same timings for all. Similarly, all emails will report 'opened' without collecting this information from the users. This means open rates are about to see a lift when adoption peaks but that's not good news at all.  
Previously, marketers will remember when Apple launched its Intelligent Tracking Protection (ITP), a privacy feature developed by WebKit and used by the Safari browser in 2017. This move disrupted a lot of marketing plans since it shielded marketers from being able to use behavioural ad targeting, frequency capping, measurement and attribution. In response, Apple released the Private Click Measurement (PCM) in 2019 which was an alternative to the cookie-based measurement blocked by ITP. The underlying guideline here was that web tracking should remain anonymous without letting actions be tracked back to individuals. Yet, letting ad platforms report on key metrics like clicks and conversions. Marketers may expect some such move in the near future but there are no immediate signs of respite. 

How MPP works for users 
When someone first opens up the Apple Mail app, they will see a message prompting them to either 'Protect Mail activity' or 'Don't protect Mail activity'. Neither option is pre-selected which means users will have to actively choose. The choice a user makes is then automatically synced to all devices associated with the same Apple ID. This doesn't affect other email apps used on Apple devices, for example, the Gmail app on an iPhone.
As of September 20, MPP was made available for the Mail app on iOS 15 and iPadOS 15 devices. It is not currently available for Macbooks—but will be when macOS Monterey launches later this year.
Also Read: Is Data The Key To Customer Conversion And Acquisition?
What MPP means for marketers 
According to the Litmus Email Client Market Share, in 2020, Apple iPhone, Apple Mail and Apple iPad accounted for nearly half of all email opens. Lacking these insights will create marketing roadblocks for segmentation and customisation. An unwanted result, despite Apple's best intentions, could be that subscribers end up getting even more unwanted, impersonal emails as marketers are left with no data regarding inactivity management and engagement-based segmentation.
So, how will marketers adapt smartly to the changing rules to determine follow-up actions like re-engagement campaigns, automated nurture flows, send-time optimisation, real-time personalisation and measuring deliverability?
While Apple's new privacy protections don't allow marketers to collect detailed and accurate location information, they do appear to provide country-level and state-level location data. While the new rules don't permit measuring open rates, it is unlikely that URL tracking methods will be impacted. 
Here's what experts suggest; 
A dedicated audience for open-rate 
It goes without saying that you need to ensure this is a list of non-Apple users. Use device identification analytics to create an audience of subscribers to test for open rate and all the factors that depend on this metric. Use it as a proxy for overall open rate performance.
Expand how you measure success
Brands need to embrace more subscriber-centric performance metrics such as referral counts, subscriber lifetime value and even employee feedback. Look at a holistic, customer-centric approach, tracking performance metrics that extend beyond emails, such as offline purchases, website visits, account logins, app engagement, and SMS engagement.
Don't mourn the loss of the open rate for too long; it was weak to begin with. Clicks count for more. It may hit you hard but whether a recipient clicks to update their preferences, enter a sweepstake or claim a discount code will mean more now.
Also Read: A Token of Ad-ppreciation 
Set up a preference centre
Active list churn includes those who opt-out by unsubscribing or reporting your company's messages as spam. Passive list churn includes those who opt out by ignoring your messages, eventually becoming long-term inactive subscribers. Instead, set up a preference centre that allows customers to clearly express their inclination towards your emails and communication goals. Ask for contact frequency and a range of preferences.
Privacy is increasingly becoming a decision-making factor for consumers to purchase a product or not. Think of it in the same way that organic or cruelty-free labels have driven product sales in the past decade. Prioritise customer data protection to showcase your commitment to transparency when pitching your newsletters and email lists. A proactive approach to privacy and data protection helps organisations increase trust.
Another hot topic among marketers is data deprecation. Brands and marketers who anticipate these trends will be better prepared to quickly make a move and gain ground over competitors.