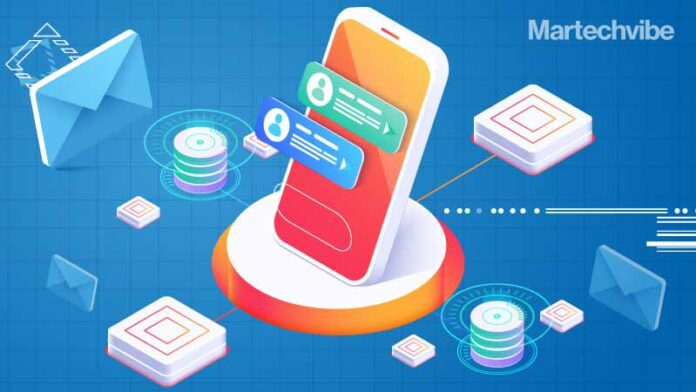 Post adoption of SMS marketing, retailers have realised an uptick in sales, have enhanced their brands' awareness and built loyal customers…
World over, marketers have found a reliable way of reaching out to their customers. With an open and read rate of 98 per cent, SMSes is the most reliable way to send promotion or a transactional message.
Statistics say text messages evince a 209 per cent higher response rate than phone, mail or Facebook promotions. And the average response time for a text message is just 90 seconds compared to 90 minutes for a legitimate email!
A Juniper Research report found that global mobile business messaging traffic hit 2.7 trillion in 2020, an increase of 10 per cent from 2019. More importantly, five billion people can text message although not everyone has a smartphone with internet access.  
SMS marketing is using text messaging to send promotional campaigns or transactional messages by businesses to connect with customers who have given prior consent to receive the communication.
There are multiple ways brands use SMS marketing, from customer interactions to support and transactional alerts. Studies say that marketers are on the right path as 70 per cent of consumers prefer to receive transactional messages (on their mobile phones) and 78 per cent consumers identify SMS as the fastest channel to reach them.
Effective marketing tool
Post adoption of SMS marketing, retailers have realised an uptick in sales, have enhanced their brands' awareness and built loyal customers. These messages communicate time-sensitive offers, updates, and alerts to people who have agreed to receive these messages from a business. Other advantages of SMS marketing are an ensured global reach and a high level of interaction (as people check their phones at least 80 times a day).  Research says about 62 per cent of cellphone users check their devices for new messages immediately after waking up. Also, there are no bounces and there is instant contact with users.
SMS is a potential goldmine for MEA retailers
Examples have shown that the Middle East and Africa regions are already open to this promotional method. Most of the restaurants in the Middle East have used mobile messaging to keep in touch with their customers for updates on offers and events. They send mobile coupons, promote their weekly special food offers, discounts and events that might interest customers. Similarly, retailers have used it to send highly targeted messages to customers to update them on offers, stock availability, for BOPIS (Buy online, Pick-Up Instore) and equally important is cost-effective.
The MEA region demographic profile and technology adoption rates too indicate a huge opportunity for mobile promotions. Studies estimate that two-thirds of the population in the region will subscribe to mobile services by 2025 and the GCC Arab states will lead in the region. The mobile internet penetration rate is expected to be at 93.8 per cent in Saudi Arabia by 2025 and smartphone penetration rate of 97.4 per cent in the UAE by 2025. The high smartphone penetration rate in the GCC sub-regions is an advantage to SMS marketers as it automatically means more time spent on checking phones. For example, UAE consumers spend close to 6.5 hours daily on their smartphones.
Scope of SMS marketing and how MEA retailers can benefit from it
Globally, retail businesses are using in-store, on-demand coupons to drive sales from customers already on their premises.  SMSes can be used for flash sales, automated drip campaigns, communicating order status, customer feedback and reorder or restock reminders. Retailers have used SMSes to retarget customers who have abandoned orders.
SMSes also serve as helpful reminders for transactions. Personalised and interactive messages build better brand awareness and influence perception of the brand and quality. A positive global response to SMS marketing is an indicator to MEA region retailers to benefit from the same:
Text messages are welcome: A transactional messaging consumer report found that 64 per cent of consumers actually want messages (and text alerts) from retailers, second only to alerts from banking and financial services with 67 per cent. And 48 per cent of Internet consumers said they would prefer to receive their loyalty-related messages via SMSes.
Millennial preference: Text is the preferred channel for business notifications among millennials and Gen Z, with 75 per cent of millennials opting for SMS communications for deliveries, promotions and surveys.
Uses in BOPIS (Buy Online, Pick-up in Store): BOPIS is one of the fastest-growing sales methods that allows customers to pick up orders at their convenience instead of depending on the seller's delivery. About 90 per cent of retailers plan to offer this option by the end of the year 2021 . SMS alerts are the best way to update consumers instead of calling them.
Search engine ads with SMS: Retailers can leverage search engine ads with well-timed SMSes for better customer engagement. Customers who become inactive after they visit retailers' landing page can be sent messages with special offers and discounts.  
MMS too clicks: With the increased use of smartphones in the MEA region, retailers can send MMS messages with images and incorporate a clickable link in the message that would direct customers to the retailers' e-commerce website.  For special deals and offers, images and GIFs can boost customer experience and engagement with a brand.
Back up email with SMS: Online shopping brands can use a cart abandonment email to re-engage and reactivate customers who change their minds midway through the shopping process. Retailers have realised better results when this email is accompanied by an SMS.6 With an average response time of 90 seconds compared to 90 minutes for email, sending SMSes to customers can bring in much better responses.
SMS retargeting: SMSes can work wonders in retargeting campaigns to reach prospects. It can be used for reminders to purchase abandoned goods, follow-ups for purchases and review requests. For SMS retargeting to work, retailers need the express consent of subscribers. Once the group is identified, retargeting helps in prompting them to come back and shop.
AI-based personalisation is the key
A Vibes study divulges that about 64 per cent customers were more than happy to receive messages and text alerts from retailers. This comes quite close to 67 per cent customers open to banking and financial service providers' messages.
For retailers looking to engage with their customers meaningfully, SMS seems to be the right channel. AI-powered predictive analysis does generate accurate insights into customer behavior trends, understand customer segments about to go dormant or churn, and engage with better with them using a personalised SMS communication. This, say experts, will not only substantially augment sales, but also enhance customer engagement; both imperative to business growth.
Written By: Raviteja Dodda, CEO & Co-Founder, MoEngage
If you liked reading this, you might like our other stories
How Retailers Can Drive Multi-brand Loyalty
Retail Disruption – Key Challenges Facing Retailers in the Middle East