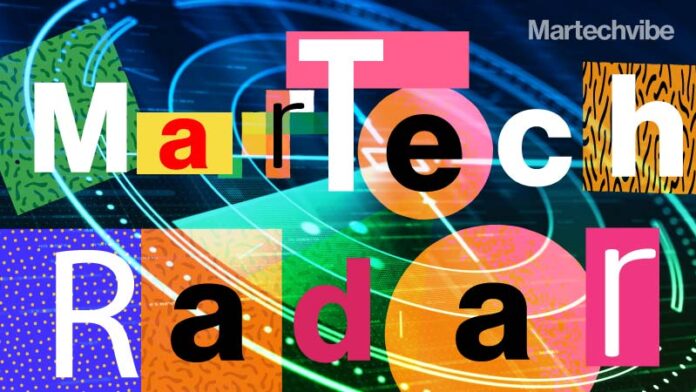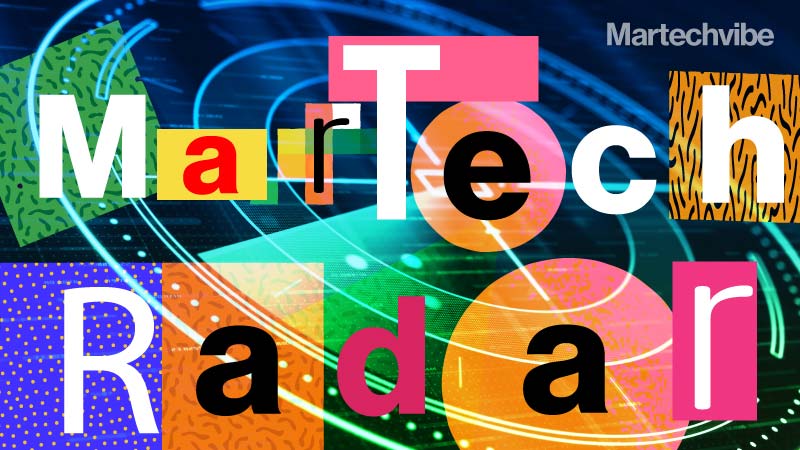 You want to rank number one on Google, but you don't have the budget to hire an SEO specialist to help you with that. What are you going to do?
A common dilemma for any business is hiring an expensive SEO specialist or spending thousands on learning the skill yourself. There is no other choice.
Wrong. There is a third choice — SEO tools. It might sound terrifying and worth a lot of effort, but trust us, it is one of your best bargains.
Whether wholesale or one-person run, a business needs a digital presence—and not just that, it needs high visibility, one that surpasses others, to become a primary choice for potential and targeted customers. Today, almost any professional running a digital presence know about SEO (search engine optimisation). What is the hype? What does SEO do for you?
To name just a few, it gives you a peek into data you might not see otherwise. It tells you where you are standing, what you're doing wrong and right, the length where you are informed of broken pages and links, and much more that is beneficial to your placement on the internet. Furthermore, what many might consider the best SEO is an insight into what your competitors are doing, what is working out best for them, and where you are lacking.
As we assured you, the third and far more affordable choice is to go with SEO tools. Here, we have a list of the best ones that are easy to use and provide a detailed analysis of your website score on the web. Take a look.
Ahrefs
There is only one search engine worth talking about, which is Google, and let's face it, free traffic from search engines is good. Although the Ahrefs tool has a lot of capabilities, its backlink analysis tool and keyword difficulty algorithm set it apart.
One of the most advanced backlink crawlers available on the market, Ahrefs frequently returns more information than competing tools. Therefore, look at Ahrefs if you're interested in SEO (Search Engine Optimisation) and want to keep one step ahead of your competitors.
BrightLocal
BrightLocal is a comprehensive local SEO management tool that offers tools to help you rank highly in Google search engine results pages (SERPs), establish your online reputation, and generate more leads. It is a source for features of local SEO.
It performs better than the conventional ranking system. It looks at the full picture of local listings to find the finest prospects and provide solutions as quickly as possible.
You can perform better in Google local search results by using this tool, which evaluates every area of local SEO, flags problems, and offers automated fixes. It puts together your report's status smartly and distinctively, creates reviews, keeps an eye on them, and attracts more customers.
Fat Rank
You may quickly monitor the performance of your website with Chrome extensions like Fat Rank. You can find out where your keywords stand with this SEO keyword tool. Add keywords to your search to find out your rank per page for each phrase you optimised for. It will let you know that you aren't ranking for that term if your website isn't among the top 100 results. With this data, you can optimise your website for that keyword more effectively and make any necessary improvements.
Google Analytics
Another great tool for local SEO is Google Analytics. It is an effective tool that can help you by giving a variety of data, including how visitors interact with your website, brief descriptions of each webpage, the identification and visualisation of trends, status updates, and finally, assistance with report generation.
Additionally, the program allows you to monitor standard or custom data for each website and save profiles for many websites from a single dashboard. A content overview, keyword targeting, website traffic, visitor engagement, and other metrics are examples of tracking categories.
GrowthBar
One of the most user-friendly SEO tools available is GrowthBar. They give users the ability to see millions of keyword results, the backlinks of your competitors, Google Ads data, and create blog content with only one click.
The tool GrowthBar was created using Open AI, the most complex language model yet. That indicates that the findings and suggestions are the best available. It is completely intuitive and slick.
Entrepreneurs, small firms, and freelancers are increasingly using it because of the straightforward user interface and substantial data sets. However, GrowthBar also lists larger organisations as clients, including Minted, MagicJack, Square, Spekit, and Teepublic.
KWFinder
You may not always require a feature-rich SEO tool if you merely need to conduct keyword research. A great tool that bridges the gap between copywriting and technical SEO work is KWFinder. You can pick keywords that aren't too challenging to rank for but could be traffic generators.
The ability of KWFinder to switch between languages and geographical areas smoothly enables you to reach your audience anywhere in the world.
Linkody
A thorough understanding of your backlinks can help determine how well your off-page SEO is performing. With Linkody, you can find, track, examine, and remove backlinks from a single, simple-to-use interface.
In addition, the programme continuously monitors your links and notifies you of any changes so you can act quickly if a connection is lost or broken.
Majestic SEO Tool
According to experts, Majestic is one of the greatest marketing SEO tools. Numerous helpful features are included in it, such as The Majestic Million, which displays the rankings of the top one million websites. Thanks to the Site Explorer tool, you could quickly get a broad overview of your site and the number of backlinks it has. In addition to offering capabilities for site comparisons and ranking tracking, it also functions as an SEO keyword tool to help you identify the ideal keywords to target.
Moz Pro
Moz Pro aims to improve your exposure, ranks, and traffic in search engine results. One of the most important features is the ability to audit your website using the Moz Pro spider, which should identify potential problems and offer helpful advice. The option to monitor your website's rankings across hundreds or even thousands of keywords per website is also available. As well as a backlink analysis tool that combines a variety of data, including anchor text in links and estimated domain authority, there is a keyword research tool to assist in determining which keywords and keyword combinations may be the best for targeting.
Nozzle
Nozzle is a SERP tracking tool that gathers ranking information for selected keywords and arranges it into dashboards so the user can view everything from broad trends to detailed information. Users can segment ranking data on each dashboard any way they see fit, for as, by analysing prominent snippets. The user can also assign keywords to keyword groups in Nozzle to achieve the highest level of organisational flexibility.
The dashboards from Nozzle are built for various tasks. Discover and track all of your SERP competitors, get a broad overview of a brand's performance, study ranks by segment, keyword group, URL, or particular keywords, and examine one phrase with a snapshot of the SERP, overlaid data, and historical comparison tools.
Nozzle's main goal is to provide pure rank tracking power.
By entering a competitor's URL into this tool, whether you're running advertising campaigns or SEO for organic traffic, you may learn a lot of information that can help you steal their traffic and clients from under them.
This is the tool for you if you're trying to figure out the profitable PPC keywords a competition uses. You can download their whole campaigns, which display Ad Groups, Ad Copy, the duration of each ad runtime, and all other necessary details for a productive paid traffic campaign.
RivalIQ
With its digital marketing analytics tool, RivalIQ, you may access social media data that the masses have gathered. This information may be used to boost interaction, expand your fan base, monitor the competition, and come up with fresh content concepts that will help you outperform your competitors.
A surefire approach to make sure you only publish material that will be well received and garner active participation is to have the opportunity to check how each published article performs on social media. One of the greatest social media analytics tools is RivalIQ, which provides information on the total audience engagement, likes, shares, retweets, and other metrics for each social media post.
Semrush
The favoured and suggested SEO tool for any internet business owner or marketer is Semrush. The free trial allows you to access nearly all its tools, including the Backlink Analytics Tool and Keyword Research Tool. Audits of websites, social media, advertising tools, competitive analysis, and more.
Even writing SEO-optimised material that isn't found in other SEO tools is something this tool may assist you with.
SEO Spider
One of SEO Spider'sSpider's most appealing features is its ability to quickly scan URLs and crawl your website to look for broken pages. You can avoid clicking each link to manually rule out "404 errors."
Additionally, you can use the tool to examine each page's link count and look for duplicate meta tags, missing title tags, and incorrectly lengthened tags.
SEO Spider is available in both a free and a premium version. The most fundamental capabilities, including crawling redirects, are present in the free edition but are only available for 500 URLs.
SimilarWeb
Having multi-device market knowledge at your fingertips is essential to success in your area, given due to the increase in mobile/smartphone web usage. SimilarWeb takes pride in providing just that on a user-friendly and intuitive platform.
Their solution exposes the marketing tactics used by your competitors and includes in-depth market research tools and funnel improvements to boost conversions, revenues, and customer retention rates.
When it comes to influencing your market, SimilarWeb is much more than just a research tool.
Synup
Synup uses the strength of local marketing to help companies build a strong online presence in their area. It enhances the consumer experience across all digital platforms, enabling customers to search, select, and believe in your business. Additionally, they will examine and improve your web visibility. It looks after your business profiles on well-known websites like Google, Facebook, Yelp, and other exclusive places. It creates personalised company profiles for more than 35 leading publishers.
SpyFu
SpyFu is an online tool that gives competitive information about your competitors' keywords and advertising methods, supporting marketers in enhancing their success in an internet search. It is trusted by many well-known companies, including Adobe, Salesforce, and Microsoft. It assists in your comprehension and assimilation of the marketing strategies employed by your competitors. You can gather insights, spot missed opportunities, and apply them to your performance with Google Ads Advisor. You can do many projects and sign up for alert notifications to arrange keywords and keep current.
Serpstat
Serpstat is a one-stop shop for SEO and digital marketing solutions. It assists you with practically everything, from running your ad and content marketing campaigns to SEO optimisation.
The Serpstat programme performs various tasks, including competitor and PPC analysis and keyword research. To reduce complications, the dashboard is slick and simple to use. Additionally, it helps website owners keep a close eye on the backlinks of their rivals.
Ubersuggest
The appropriate keyword approach may assist you in maintaining your online presence, which is necessary if you want to stay competitive as a business. But where do you go for highly relevant, focused keywords for your company?
Ubersuggest is a free online local SEO tool that will assist you in coming up with keyword suggestions for your target market.
Additionally, you may utilise this tool to develop keyword suggestions for several categories, including related, comparative, questionable, and propositional terms. Therefore, it is perfect for everyone, regardless of the type of content you are working on.
Whitespark
Whitespark is now recognised as a reputable local SEO business that provides various tools, services, and resources to assist you in achieving higher rankings in local search results. You can get more clients by using their tools to appear locally in search results, obtain citations, and gather reviews.
To assist you in achieving success with local SEO, the company offers you a combination of free and paid products.
*If you do not see your company on the list but feel it should be included, please email us at aarti@vibeprojects.com. 
If you liked reading this, you might like our other stories
Top Self-Service Tools 
Top AdTech Tools