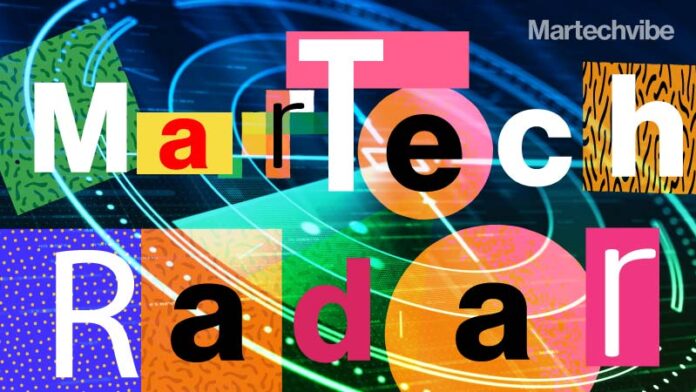 Did you know that 93 per cent of consumers turn to social media platforms to get questions answered and get the most out of a product or service? If you haven't thought of expanding your marketing strategy with influencers, keep reading to find out about influencer marketing platforms.
With audiences migrating to over-the-top (OTT) platforms, the popularity of influencer marketing has boomed. Brands are competing to partner with the most successful and real creators to advertise their products and grow their sales.
According to a new study by Polaris Market Research, the global market size for influencer marketing platforms is to reach $91.97 billion by 2030.
Increasing competition has made it more difficult for businesses to discover genuine creators with a strong following. It can confuse marketers to choose from the sheer number of options available. So, what's the best way to determine the influencer marketing platform that suits organisations' needs?
To choose the right platform for business, Martechvibe is back with another curated list of influencer marketing platforms.
Afluencer
The simplest influencer platform to use is Afluencer. Both brands and influencers can use the resources provided by Afluencer. After completing a quick sign-up process, influencers can register on the platform and receive an Afluencer profile link they can share on their personal social media pages. The app's generous free plan enables brands to start quickly and easily with an account.
Brands only need to publish a collaboration offer; Afluencer will handle the hiring. One must describe the kind of influencer they seek in the Collab, including their interests, social media platforms, demographics, number of followers, and more.
It also provides useful options like direct chatting via a chatroom and connectivity with Shopify and BigCommerce to help brands speed up the process after discovering a suitable influencer.
Aspire
Aspire strives to assist brands in building strong communities of affiliates, devoted brand ambassadors, and influencers to discuss their brand experience at scale. One of its most distinctive features is this influencer marketing platform's ability to let businesses find influencers using image recognition.
It additionally imparts social listening skills. The internet profiles that reference the brand can be used to locate brand ambassadors.
Influencer relationships can be managed, and campaign ROI can be monitored. Additionally, it helps track the affiliate campaigns and offers rewards to the influencers that perform best to increase sales.
Brandbassador
Brandbassador assists brands in managing ambassadors and developing successful influencer programmes.
The relationship management approach taken by the Brandbassador influencer app is intriguing. It makes promoting content more engaging by allowing brands to design activities with particular rewards like gift cards, cash, or free goods.
The leading ecommerce platforms, including BigCommerce, Shopify, and Magento, are integrated with Brandbassador. The product's development team can assist with a custom integration if the organisation's platform isn't listed among those that have already been integrated.
CreatorIQ
CreatorIQ is one of the most dependable software solutions for companies trying to advance their influencer marketing maturity. This platform offers a seamless and effective user experience together with an end-to-end solution.
CreatorIQ helps address some of the industry's long-standing problems, including follower fraud, exaggerated reach metrics, and unreliable/mercenary influencers.
Services such as how to scale campaigns using the industry's most cutting-edge proprietary analytics, creators pay, and creators connect by offering an incredible experience for creators who join the network, among others, are available.
Captiv8
The tool Captiv8 has a tonne of capabilities to find artists, manage campaigns, and track outcomes.
There are more than 30 million users in its sizable influencer marketplace. While this might seem overwhelming, there are more than 500 filters companies can apply to reduce this list to the most influential people.
The software also offers some unique tools that can assist with strategic planning, such as examining the social media activity of rival brands to see what works for them.
Captiv8 interfaces with ecommerce systems like Shopify and social media sites like TikTok. It integrates with data tools like Google Analytics and Tableau as well.
Dovetale
Another business that highlights its advantages as an ecommerce influencer marketing network is Dovetale. It is a Shopify solution that links appropriate influencers with Shopify stores to forge profitable and enduring connections between influencers and the businesses that collaborate with them. To handle and keep all relevant links and data in one convenient location, Dovetale enables companies to establish a landing page or website. It offers a meeting place for influencers and companies with effective management tools, including affiliate links and information about brand partnerships. All the data brands (and influencers) require is stored on a single website, making it easy to access historical data, current campaign details, and influencer contact information.
Grin
Grin's main intention is to eliminate the middleman and enable micro-influencers and social media influencers to interact with businesses and brands. It connects potential influencers with brands and facilitates the management of influencer marketing initiatives from a single, user-friendly platform.
Grin combines all the components of social networks and influencer marketing platforms. Brands can handle all of the challenging problems associated with influencer marketing using Grin to manage their social media influencers, from the social influencers who command tens of thousands of followers to the micro-influencers who concentrate on their engagement rate with a smaller audience.
HypeAuditor
With an emphasis on influencer marketing that is free of fraud, HypeAuditor is a comprehensive solution. They started in 2018 by offering Instagram reports that included extensive audience metrics. Since then, HypeAuditor has developed its platform, making it an all-in-one tool for influencer marketing that includes features for finding influencers, analysing accounts, managing campaigns, and doing market research.
With 25 million influencers from 250 countries, HypeAuditor offers a sizable influencer discovery database. They have an excellent fraud detection system based on 53 behavioural patterns. The advantage of this platform is that it enables companies to prevent working with phoney influencers and conserve more of their valuable influencer marketing cash for genuine and fruitful relationships.
Heepsy
Heepsy is an influencer marketing tool that is entirely automated. This SaaS platform delivers statistics on over seven million influencers compiled using AI. A platform designed to assist the underdog in making money, it focuses on Instagram micro-influencers who are given free merchandise. The platform, however, also integrates with other social networking sites, including Facebook, Twitter, YouTube, TikTok, and blogs. Additionally, it assists in outreach to influencers and social listening. Heepsy is preferred by new startups and small enterprises.
Influencity
Influencity's administration tools let brands manage all of their social media accounts from a single website, just like those for other social media platforms. One can easily manage their influencer programmes after browsing influencer profile lists, analysing campaigns by looking at audience demographics and other data points, and evaluating campaigns. Without compromising on usability or functionality, Influencity provides all the influencer relationship management capabilities in a single location. Influencity can be a handy influencer relationship management tool because it has many influencer lists that enable businesses to get in touch with active influencers and start building a content library.
Julius
Since its beginning, Julius has developed into one of the most complete influencer marketing platforms, starting from just a straightforward influencer discovery engine.
With a database of more than 2,000,000 influencers, Julius offers brands complete information on each influencer and their followers. Businesses can successfully identify and target influencers who are the perfect fit for their marketing objectives because of this excessive amount of information.
The fact that Julius' crew reviews each influencer's profile before it goes live, rather than depending solely on AI, sets it different from most influencer marketing platforms. This means that brands can collaborate with influencers compatible with their corporate objectives.
Klear
Before influencer marketing became a thriving business, Klear was a platform that provided Twitter users with information on their follower counts. Since then, it has changed direction and developed into a full-fledged platform for influencer marketing.
Klear has a database of over 900 million influencer profiles divided into more than 60,000 specialised categories. The availability of a search influencer icon to select an option in any speciality category, language, nation, or city throughout the globe is one of the advantages of this influencer marketing platform. Brands can quickly determine who would be the best choice for marketing their product or service in the presence of so many influencer profiles stored in the tool's database.
Mavrck
One can give Mavrck a try if they're seeking influencer marketing platforms providing a wide selection of tools to ace their campaigns. This innovative platform offers several features, such as tools for managing campaigns, discovering influencers, and statistics, to help influencer marketing efforts.
Its campaign management features let brands plan, carry out, and monitor influencer marketing initiatives from beginning to end.
Marketers may find and connect with suitable influencers for their campaigns using Mavrck's influencer discovery tools. Additionally, Mavrck's analytics tools offer insights into the effectiveness of campaigns, including reach, engagement, and conversions.
#paid
Like most of the best influencer marketing platforms, #paid will pair creators with companies based on the campaign's goals. They want to streamline every step of the influencer marketing process so that there is less back and forth, and the entire campaign may be concluded over texts and emails.
#paid allows brands to get linked automatically with influencers via the Hand raise function. It sends out automatic notifications when content needs to be authorised. Additionally, the tool lets them construct ad packs and provides a detailed breakdown of campaign metrics.
Shoutcart
Anyone can purchase a shoutout on the influencer marketplace known as Shoutcart. Shoutcart is an excellent platform for a low budget because of its large selection of creators, which makes influencer discovery flexible to any price range.
Shoutcart offers management tools for screening any influencers a company wants to collaborate with, including influencer marketing statistics for each creator and a score to help them stay away from fraudulent followers that can harm their brand's engagement with social media platform algorithms.
Traackr
With the help of influencer and affiliate programmes, Traackr, trusted by brands like Wella, L'Oréal, and Michelin, assists ecommerce firms in increasing sales. It essentially provides all the tools a brand requires to choose the most effective influencers with whom to work, administer their campaigns, monitor the outcomes, and pay influencers for their work.
Traackr highlights that it approaches influencer marketing with statistics. They also have a real-time social listening tool to monitor brand mentions. It was created with businesses' needs in mind. It offers a thorough look at crucial data for risky influencer initiatives.
Tagger
Companies can find influencers worldwide with Tagger's data-centric influencer marketing tool, and managing connections with them is simple. There's no need to leave the platform because it includes chat, contracts, and payments.
Tagger provides sophisticated skills for analysing audiences, interests, and affinities regarding campaign planning and administration. Brands can even assess how they stack up against their rivals.
To put it briefly, it's a central hub to coordinate all of the activities included in influencer marketing campaigns.
trendHERO
To make influencer marketing accessible to businesses of all sizes, trendHERO streamlines the common elements of influencer marketing platforms, such as influencer search, fake follower detection, audience analysis, influencer marketing campaign, and growth tracking. For instance, the Ad Post function offers access to a sizable database of posts mentioned, allowing organisations to research competitors' activity or view the history of influencer integrations. One can even view mentions of their brand made by influential Instagram users. These extra features include 500 Similar Accounts, Audience Overlaps, Ads Effectiveness, and Ad Post. All in all, it's a sophisticated tool with excellent discovery and analytical capabilities with distinctive features.
TRIBE
With thousands of influencers to choose from, TRIBE assists clients in forming alliances with the right influencers who deliver high-quality content quickly, enabling businesses and brands to develop a consistent and trustworthy influencer marketing plan. With TRIBE's all-in-one influencer marketing platform, organisations can rapidly calculate the ROI for any content provider. One can assess their influencer marketing channels and associated campaigns using campaign analytics to ensure that their content producers consistently advance their company. By classifying affiliate campaigns into distinct groups, TRIBE makes it easier for businesses and consumers to swiftly sort through millions of influencers to choose the affiliate marketing team that will help their company generate more revenue.
Upfluence
Want to know who is already supporting the brand? According to Upfluence, it is the only platform that allows brands to find influencers that are enthusiastic about their products and services. In addition to obtaining registrations, they comb through unfiltered social media content. Upfluence has over 3 million influencers and claims to presumably engage in some level of collaboration with each platform, accepting registrations from anyone with demonstrable influence. Analytics assist in selecting the best candidates and managing campaigns successfully. Even reports are provided to assist brands in calculating the return on investment from influencer marketing.
*If you do not see your company on the list but feel it should be included, please email us at aarti@vibeprojects.com.
If you liked reading this, you might like our other stories
Embrace The Shift Towards Nano Influencers
Top 10 Virtual Social Media Influencers