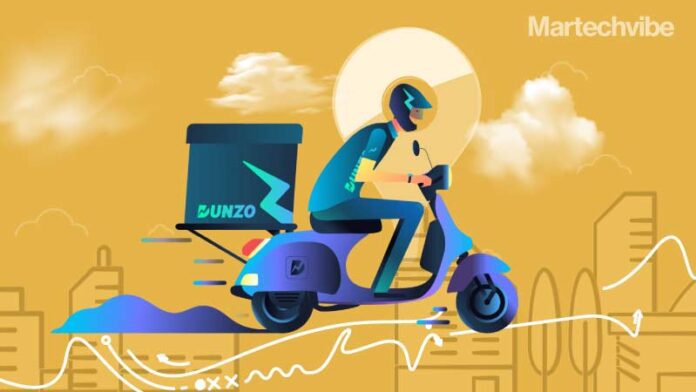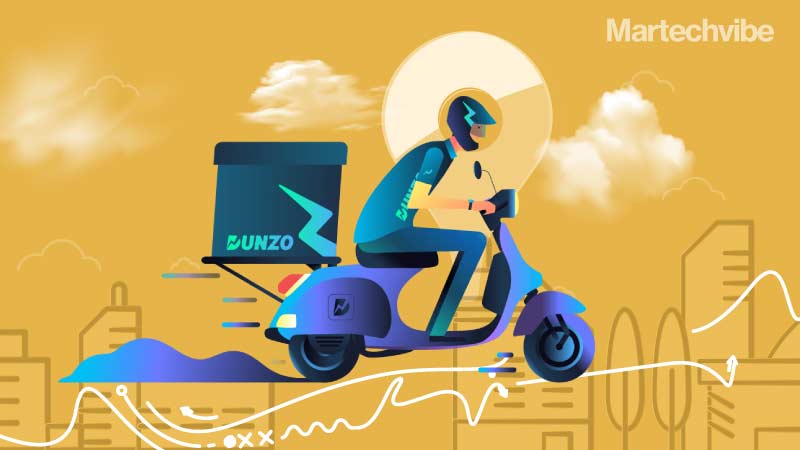 Nakul Laad, Head of Community Operations at Dunzo, an India-based quick commerce player, explains how the team uses automation and AI to tackle customer service challenges in an industry built on speedy service  
In the delivery industry, one of the primary factors for keeping the customer satisfied is enabling and maintaining a seamless conversational strategy.  
Dunzo is able to automate responses for 60% of the tickets by using Freddy, Freshworks' AI-powered bot solution. This allows Dunzo's CX team to become more efficient and focus their time on customer inquiries that require a human touch.
The India-based quick commerce grocery-delivery app uses messaging for post-sales customer engagement and support. The messaging technology provided by Freshworks helps implement the right mix of automation to suit Dunzo's customers.  
Martechvibe spoke to Nakul Laad, Head of Community Operations at Dunzo, to understand how the grocery-delivery brand uses automation and its messaging channel to keep its customers and employees happy. 
Distilling Customer Success
Customers can easily decide whether to buy something while browsing, but whether they will return to a brand for another purchase and become loyal depends on how satisfied they are with post-sales conversations. If they face an issue, how it is resolved and with what urgency – is the deciding factor. 
For Dunzo, where the team uses Freshworks tools for conversations, metrics play a key role in measuring success. "Being customer obsessed, we typically measure success through parameters such as Quality of Conversation (QOC), what the Customer Satisfaction (CSAT) was at the end of the discussion. We also look at repeat and retention metrics, etc.," says Laad. 
While many brands promise to cater to consumer complaints with detailed attention, they make the error of forgetting to assess customer satisfaction at the end of a customer support conversation. A customer may let go of a damaged product and return for another purchase, but they won't return if they don't receive good service and resolution.  
Don't Leave Me On 'Read'
Slow responses in customer support conversations can form significant reasons for churn. Customers might even abandon their carts if left unattended. Laad explains the possible causes for delay and the brand's solution approach to the challenge.
Laad says there could be multiple reasons why this happens, but there are also ways to resolve it. "No one likes slow responses; however, one of the main reasons for slow response time can be the surge in demand," he adds. "There are external factors such as rains or curfews. In most scenarios, Dunzo tries to provide proactive communication about the scenario to the customer so that we can resolve their problems sooner."  
The Dunzo application is known to display visual symbols to indicate external challenges, like gifs that signify bad weather. If it rains, the delivery notification will notify the customer about possible delays and surges in fees due to the weather.  
At times, customers will reach out to the Dunzo support team for help with placing an order. There could be several factors leading to cart abandonment, and post-chat support by Dunzo's customer service team helps overcome this obstacle. "When customers are not able to find the right product, an alternative product option is provided that is next best suited for the customer," says Laad, defining the resolution approach. "When customers are unhappy with the ETA and cancel an order, the chat support helps understand their experience and address their pain-points." 
His long-term strategy is to find the root cause and eliminate the element causing friction.  The Dunzo team is looking at multiple product-level fixes in handling this problem. "For example, we are looking at proactive communication with the consumer starting from the home page, and also looking at advanced machine learning models to predict demands and adjust the live inventory systems to ensure out-of-stock cases are minimal," says Laad.
AI For Smart Work
Brands worldwide are adopting automation to ease the workload on human resources. At Dunzo, automation is being used to reduce workload, especially for the Community Operations function. "We aim to cater to as many customer requests as possible through automating bot flows to reduce customer wait time for operators. The bots are inbuilt with inputs that will help customers solve their problems in most scenarios."
How does AI help make interactions intelligent? "AI can be used to understand the ways in which customers want to discuss an issue type, and accordingly provide more solutions." 
Consumers who prefer to speak to a human can circumvent the bot. The bot dialogue is also overridden if it is unable to comprehend user queries. Human agents still win when it comes to nuanced conversations. 
Conversational Future
Dunzo is among many grocery and food delivery brands making the most out of conversational marketing and customer support strategies. With real-time assistance, users trust the brands more, and in return – brands gain loyal customers. 
Laad says that conversational AI would be a great opportunity for organisations like Dunzo to make a big difference in the experience users have with the brand. "It can help give the right customer experience, and the user can be supported in a timely manner. Users who are not comfortable with referring to app content for solving problems will prefer this mode of engagement." 
A hybrid model is the best way forward, says Laad. 
India's e-commerce market is set to grow at a dramatic rate of 84% by 2024, with an estimated $111 billion in value. Leveraging local retail and its fulfilment centres, Dunzo is able to fulfil the delivery of groceries, fresh products, medicines, and other consumable products in 15 – 20 minutes. With a predominantly GenZ and Millennial customer base for whom messaging is second nature, Dunzo deployed its first customer-facing chatbot in 2019. 
If you liked reading this, you might like our other stories
Avoiding Martech Waste in The Age of Austerity
How Marketers Can Optimise Their CTV Ad Campaigns