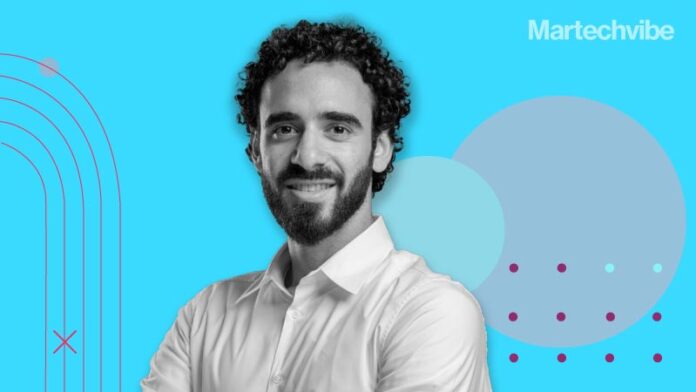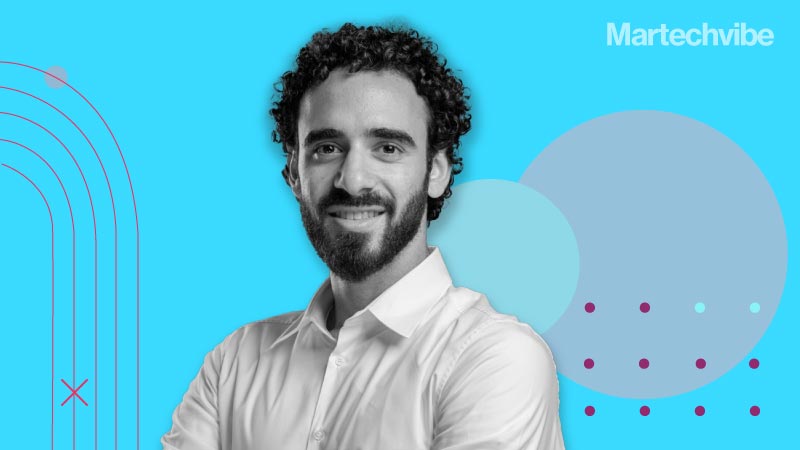 Marketers are constantly trying to get the maximum value from their Martech investments. Samer Saad, Regional Manager – Middle East, AppsFlyer, suggests tracking ROI closely to how it helps you achieve your business goal.
Be aware that these goals might change. Considering the pandemic changed the way many businesses work, he advises brands to choose solutions that can pivot at the same pace.
Excerpts from the interview;
How has the last two years changed customers' behaviour, and how are brands changing to keep up?
We were already seeing a trend towards mobile, but this accelerated in the last few years due to the COVID pandemic. With people spending more time at home, they turned to their phones to do everything from shop, order food, play games, watch TV, manage their finances, stay healthy, and more. Many brands that already had a digital mindset were quick to adapt, but others have spent the last few years trying to close the gap, either by prioritising their existing apps, or launching new ones. Now, as we learn to live with COVID-19, we're also seeing companies figure out how to blend multiple channels to create an optimal user experience. Some retailers are using mobile apps to enhance the in-store shopping experience. For example, L'Oreal allows you to "try on" hair and makeup products in-store, via an app.
What are the metrics to measure mobile advertising attribution?
This depends on what you're trying to achieve. For example, if you're focused on acquiring new users, then you want to focus on measuring app installs, and of these, how many were driven by marketing activity (non-organic installs) compared to those that occurred organically. It's also important to look at how this varies depending on channel and type of campaign.
If, on the other hand, you want to get users to spend more time in your app, you want to look at measuring engagement. If you want to measure revenue, then in-app purchase revenue and in-app advertising revenue are the way forward.
Many brands will measure multiple metrics, but what that combination looks like ultimately depends on that particular business. There's no one size fits all approach.
How can brands navigate between personalisation and privacy in the digital era?
There isn't an either-or approach when it comes to delivering personal experiences while preserving privacy. However, there's no doubt that with the demise of third-party cookies and identifiers such as Apple's Identifier for Advertisers (IDFA), brands have to rethink how they do this.
For starters, we're seeing more and more brands take advantage of aggregated data sets, which can still provide the valuable insights that were previously enabled by user-level data.
Second, brands are diversifying their channels, and placing more emphasis on owned media, including email, web browser, social channels, push notifications and more. These don't rely on third-party data and can be incredibly effective marketing channels. For example, if you want to drive people to your app, running an email marketing campaign is free, uses existing first-party data that's been provided by consent, and reaches an already engaged audience.
Finally, there have been huge advances in privacy-first technology that will allow for greater collaboration between multiple parties, such as advertisers and their partners. Data clean rooms are one such example, and will allow brands to share data and generate the same level of insights that were available before the demise of cookies and identifiers, all without infringing on users' privacy.
How can brands calculate ROI on martech investments?
There are many ways you can measure the ROI on martech investments, but again, it depends on what you've invested in and what you're trying to achieve. If we take measurement solutions, do you now have better clarity into your marketing spend? Have you saved time trying to understand what campaigns work best? Are you reaching your overall business goals – whether that's user acquisition, revenue, or something else? If you invest in a fraud protection solution, have you identified and reduced more fraud?
The other thing to note however, is that the martech landscape is constantly changing, so it's also important to ask whether the providers you're working with are able to support you through those market shifts now and in the future.
What are the new roles emerging from the digital transformation, and how can marketing teams make max use of the solutions they are investing in?
Digital transformation is an iterative process that all companies continue to go through. About 15-20 years ago, it was all about getting online, then it moved to mobile, and now we're looking at concepts like Web 3 and the Metaverse – jobs and opportunities are evolving accordingly. Ten years ago, mobile marketing was a very new career path and no one was using TikTok. Today, those roles are high in demand, and new ones are continuing to emerge.
For marketing teams, although the landscape may be evolving, the north star should always be how you can effectively reach your desired audience. Similarly, when it comes to making maximum use of the solutions they're investing in, it's important to always question how solutions are helping you reach your goal, and be aware that this will change.
Which newly published book would you recommend for brand leaders?
Not necessarily new books, but I found the below fascinating, and directly impacted the way I perceive marketing:
The Happiness Hypothesis by Jonathan Haidt
Start With Why by Simon Sinek
Contagious: Why Things Catch On by Jonah Berger
Principles by Ray Dalio
If you liked reading this, you might like our other stories
Martech Spaces: All Eyes on YouTube
August Round-Up: All The Tech News You Need To Know