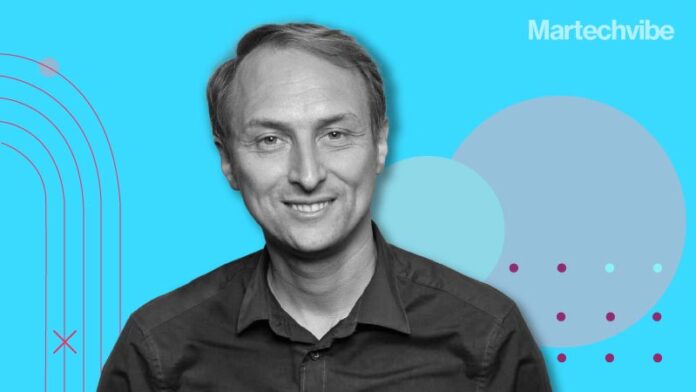 Customer strategist Christopher Brooks digs deeper into loyalty and customer experience
"Customer Experience (CX) is not the product, the function or the channel itself. Therefore, claiming that CX has driven up sales or reduced churn is misleading. It's only part of the reason, not all of it," said Christopher Brooks, CX Consultant, Lexden CX
With over 20 years of experience as a customer strategist, Brooks is also the host of CX Superheroes podcast series. He talks  about customer loyalty, customer measurement metrics, and how blockchain and self-service technological strategies can strengthen CX.
Excerpts from  the interview
How can brands measure customer experience? Which metrics should companies be tracking?
When it comes to measurement, you are trying to identify the incremental progress and how it is developed through improved CX outcomes. So ultimately, the CX improvements must contribute to the business plan. Whether this states an increase in market share, consolidation of expenses to increase profitability, or more certainty of renewal business, it is how the CX contribution is measured.
CX will contribute towards a sale if the buying experience is smooth, there is an increase in the likelihood of continued membership, or if queries are accurately and efficiently handled. But CX is not the product, the function or the channel itself. Therefore, claiming that CX has driven up sales or reduced churn is misleading. It's only part of the reason, not all of it.
If you believe that CX contributes, the focus can turn to where in the customer journey it happens and how important it is. This is a valuable measurement for the business because it relates to "what matters most to customers".
Post pandemic, what drives customer loyalty?
The pandemic has helped businesses reset their ROI model to return on relationship (RoR). Those brands who had built experiences around what mattered most to their customers stayed relevant because they weren't dependent on transactions. So, while sales, promotions, quality, price buy a short-term engagement, how companies treat their customers and employees actually drives loyalty.
How will blockchain technology, especially crypto wallets and NFTs, impact CX?
In B2B studies, it was identified that customers are concerned that although digitalisation of experiences is convenient, more security and cost savings have fewer negative consequences that are truly understood. With crypto, more touchpoints disappear, and there is less human engagement with reduced emotional connection, which is essential for most brand relationships.
With fewer touchpoints, customers also cite they will lose control. Although convenient when it works, it can be unsettling when it doesn't because the customers don't know where to start. But with 68 million cryptocurrencies, we will definitely see more digitised experiences.
What are the qualities that a CXO must possess today?
I have been tracking what we define as the CX superpowers a CXO must have, for several years. We have identified seven, but I will focus on two which are pertinent now:
Being empathetic to all: The CXO needs to step back and understand how customer-centric changes affect those around you. The change that many colleagues go through requires a rewiring of their business idioms. Having empathy and understanding the way the CXO helps individuals work through change is very important. At present, that change includes remote working in the main and a new type of colleague engagement. It is key to understand employees' situations so that the CXO can incorporate these realities through the change programme.
Recognising others is the reward: CSAT scores, plaudits from senior management and securing speaker slots are not what reward means to the CXO. The CXO must recognise contributions from others and reward them accordingly. Stakeholder management is key in customer centricity. Calling it out is key, whether this is an email, team meet shout-outs, company rewards or promotion. This support and encouragement-led engagers improve engagement.
How can self-services contribute to better CX?
A quality Q&A or chatbot reduces the time spent on contact centre calls. And suppose the reason for the engagement was mundane. In that case, it's better for the customers to get answers at their fingertips, and employees can divert their scarce resources to resolve more complex customer requests.
What are you reading currently? Share two reading suggestions.
I am reading two books presently. Finding Gold Dust by Gavin Scott is an exceptional book with light-hearted content that makes it easy to imbibe. The second is Leaders Lunch Last. I am a big fan of Simon Sinek's views. In this book, he helps us understand what true leadership is and how supporting all others first is the mark of an outstanding leader.
If you liked reading this, you might like our other stories