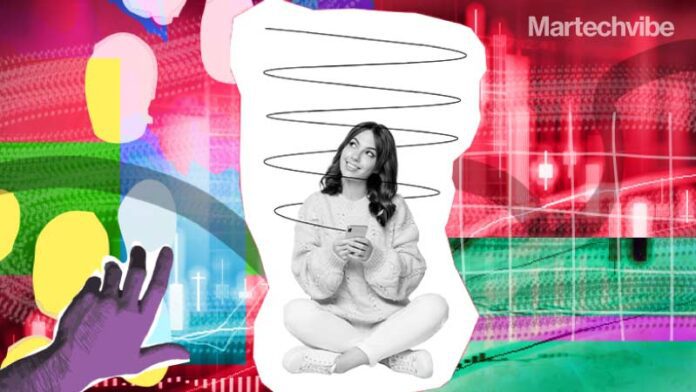 TLDR: The earned growth rate ratio is the ratio of earned growth to total growth. Since this metric is derived from audited accounting reports, it's almost impossible to manipulate.
As the branding and business world becomes increasingly more customer-centric, the customer experience (CX) is integral to brand growth. And word-of-mouth. i.e. the referrals and recommendations of a happy and satisfied customer can work wonders for a brand's image and numbers.
For the past 20 years, measuring customer satisfaction, always a tricky business, was done by the Net Promoter System (NPS), a key performance indicator (KPI) used to assess overall customer satisfaction and also to measure how likely customers might be to recommend a company to a friend or colleague.
This was usually done by asking customers to rate a product or service. For instance, a score of 9 or 10 would mean the customer was a promoter, i.e. some happy enough to recommend the organisation. A score of 6 or less would be a detractor, a disappointed customer who could actually hurt the brand image.
Author and business strategist Fred Reichheld first wrote about NPS in the Harvard Business Review. And then, Reichheld realised that the CX industry needed an updated, standardised metric. Enter Earned Growth Rate.
What is earned customer growth?
As per a 2021 Harvard Business Review article, Reicheld said, "It had to be based on audited revenues from all customers, not just on a potentially biased sample of survey responses, so that it would be far more resistant to gaming, coaching, pleading, and the response biases that plague the results of non-anonymised surveys."
In other words, earned growth rate is the revenue generated by returning customers and their referrals. And, the earned growth rate ratio is the ratio of earned growth to total growth. Since this metric is derived from audited accounting reports, it's almost impossible to manipulate.
By using earned growth rate,  brands get a clear, data-driven connection between customer success, repeat and expanded purchases, recommendations, a positive company culture, and business results.
Earned growth vs bought growth?
Earned growth is all about building a solid reputation through referrals. If your customers trust your brand enough, these referrals and the subsequent growth happen organically. Earned media refers to the media coverage you get because you are newsworthy. On the other hand, bought growth is when a brand has to actively advertise itself to get in front of people and attract and retain customers, that's called bought growth.
New customers that come through more organic forms are 'earned new customers' but when you have to advertise, these are 'bought customers'.
Calculating earned growth rate
To calculate your earned growth rate, you'll need to begin by calculating your Net Revenue Retention (NRR) and Earned New Customers (ENC).
For instance, your NRR for 2022 is the revenue from customers in 2022 who were also with you in 2021, divided by your total revenue for 2021. Then, you convert this into a percentage.
Your Earned New Customers for 2022 would be the percentage of revenue from new customers you earned through referrals alone and not advertisements. So, it's important to track where your customers came from.
Why nurturing existing customers is important
While it is of course important to keep up with customer needs and trends, focusing on existing customers saves companies both time and resources.
If your existing customers are happy enough, they go from being simply customers to being fans and advocates of your brand. And, once this happens, they refer more customers to your business and thus reduce your marketing needs.
Word-of-mouth, online reviews etc. are major marketing tools. When it comes to spending, consumers tend to trust other consumers. For instance,  87% of shoppers begin product searches online before making a purchase.
You avoid unnecessary churn when your systems encourage customers to stay and refer others.
Case studies
In 2021, UK-based Verde AgriTech Ltd announced a rate of 165% Earned Growth, compared to a rate of 61% in 2020, demonstrating a higher client repurchase rate and successful client referrals.
Similarly, glasses brand Warby Parker, which uses earned growth rate, found that new customers coming in from referrals are more profitable and have a lower acquisition cost. Since these customers know how the brand works from what their family, friends or colleagues told them, their average ticket is higher, retention is higher, and they are more likely to turn into promoters themselves and tell their friends about the brand.
Conclusion
Customer loyalty and retention have long been a focus for brands with NPS as the go-to metric. But, moving towards earned growth rate could be more accurate, effective, and build lasting trust between consumers and brands. For truly holistic customer experience efforts, a combination of NPS and earned growth rate could perhaps be considered. Either way, it'll be interesting to see how earned growth rate works for different brands, and how it affects the overall customer experience.
If you liked reading this, you might like our other stories
What Will Shape CX in 2023?
Can We Go Beyond First Name?